Here are all of the Daily items including skins and cosmetics for the Fortnite Item Shop for the 24th January 2019.
UPDATE: You can view the fortnite item shop for 25th January here
The Fortnite Item Shop updates every day to display new Fortnite skins, emotes, gliders, pickaxes, Back Blings and Wraps. Yesterday's item shop featured the Rex, Tricera Ops, Field Surgeon and Triage Trooper skins as well as the Airlift and Pterodactl glider.
Here are all of the cosmetics available in the shop today: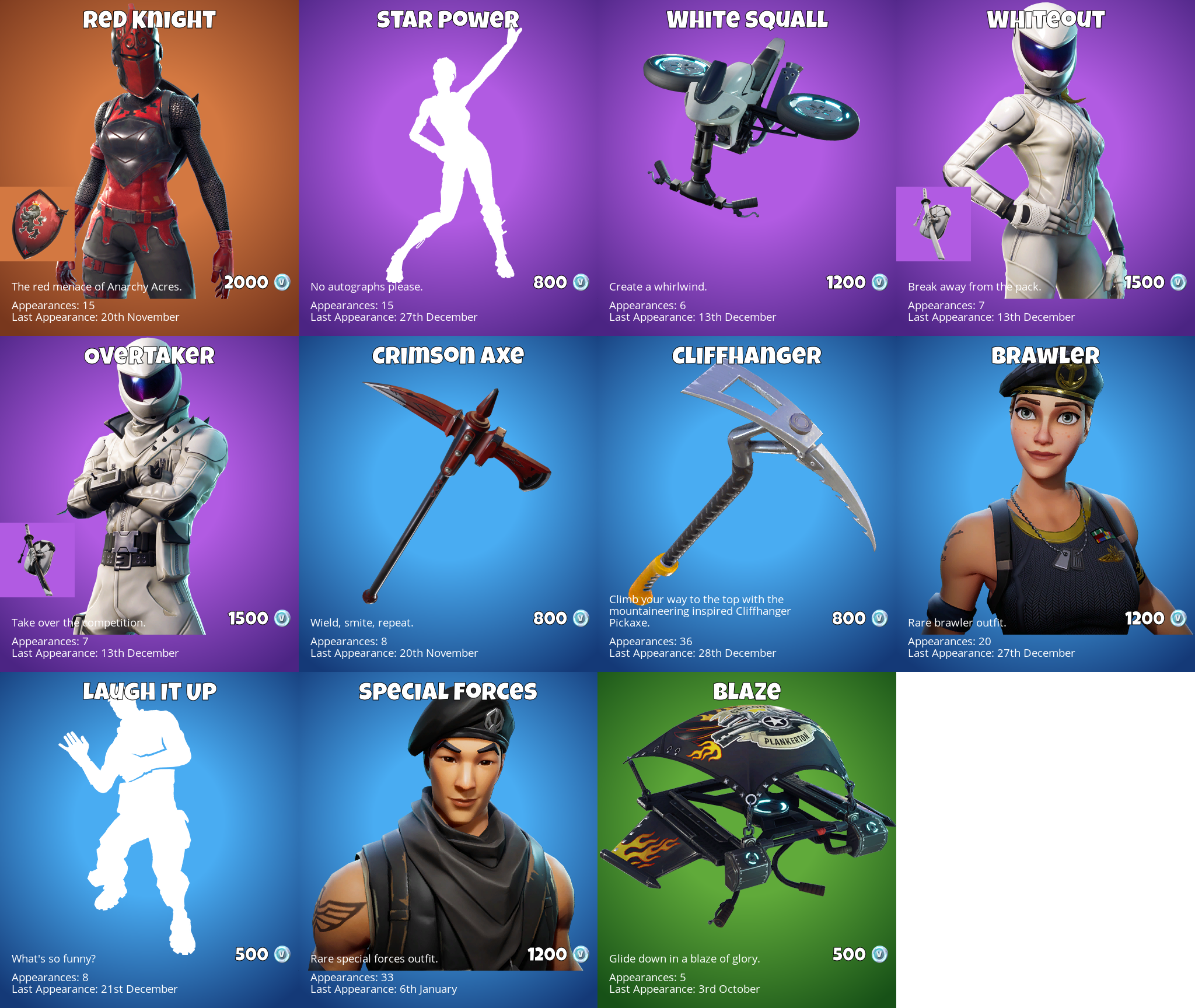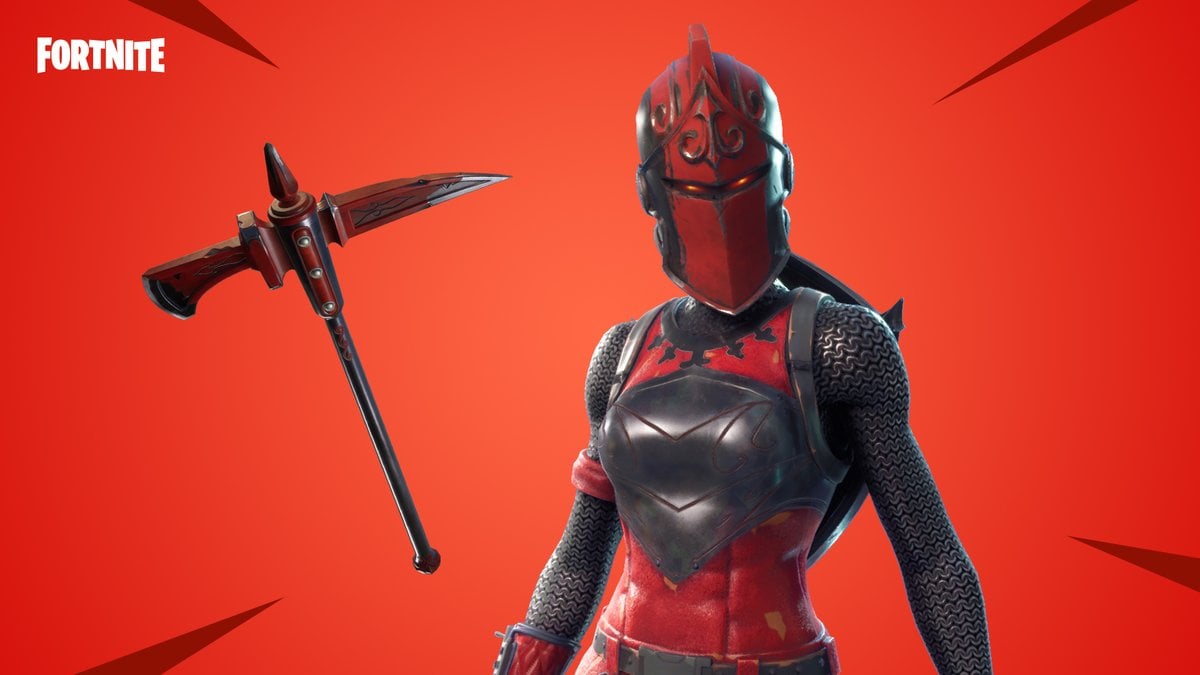 FEATURED ITEMS
Red Knight Skin (Legendary) – 2,000 V-Bucks
Whiteout Skin (Epic) – 1,500 V-Bucks
White Squall Glider (Uncommon) – 500 V-Bucks
Overtaker Skin (Epic) – 1,500 V-Bucks
Crimson Axe Pickaxe (Rare) – 800 V-Bucks
DAILY ITEMS
Laugh it up Emote (Rare) – 500 V-Bucks
Special Forces Skin (Rare) – 1,200 V-Bucks
Brawlner Skin (Rare) – 1,200 V-Bucks
Blaze Glider (Uncommon) – 500 V-Bucks
Star Power Emote (Epic) – 800 V-Bucks
Cliffhanger Pickaxe (Rare) – 800 V-Bucks
Here are the cosmetics that were available in the Fortnite Item shop yesterday (23rd January):