Players are finding themselves waiting in a queue in Fortnite today (December 5th, 2021) and here's why.
There was no official announcement or countdown timer when chapter 2 ended with "The End" event. However, data-miners were quick to discover that Chapter 3 season 1 would start today, December 5th 2021 at 10 AM ET.
Epic Games didn't make an announcement as they knew there would already been a large number of players trying to log in at the same time leading to different server issues including being logged out every so often.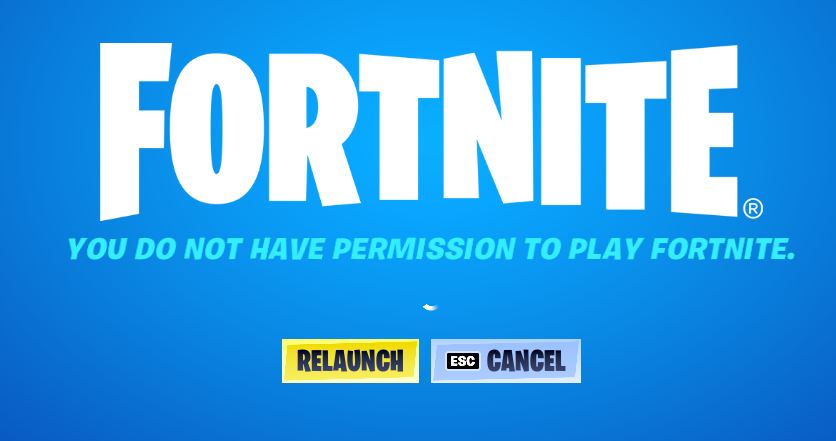 Some players have managed to get into the game only for the game to freeze or to be taken back onto the logging in screen. Others have had issues from not having permission to play to having issues with Fortnite not loading at all.
Most of those issues seem to have been resolved but players are now waiting in a queue in order to play Fortnite.
Fortnite Waiting in Queue
I've seen an influx of reports with players unhappy or asking why they are waiting in a queue when trying to log in. The reason is due to the amount of players trying to log in and experience the new chapter at the same time.
In fact, Epic Games tweeted on the official Fortnite Twitter account that this is the largest number of players they've ever seen trying to log in at the start of the season which explains the queue system being implemented to reduce server issues.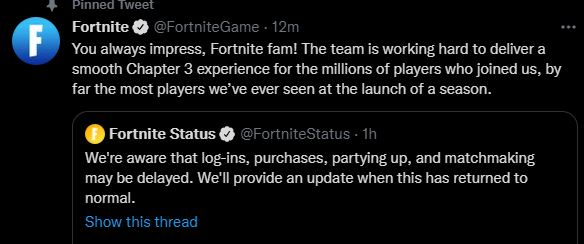 Unfortunately, we have no idea when the Fortnite queue will be removed. It's likely it will be there for a few hours while Epic Games look at ways to deal with the number of players they're seeing trying to log in.
There's a chance you could get into a game and then get kicked out afterwards. We'll update you if there are any updates on these issues as soon as Epic make a statement.