GTA 5 Enhanced and Expanded is set to release soon and players are wondering how they can play it ahead of the release date.
Grand Theft Auto V is an action-adventure game developed by Rockstar North and published by Rockstar Games. It was released back in September 2013 with GTA Online launched a month later.
Since its launch, GTA Online has had constant updates, perhaps one too many for those waiting for the next installment to release.
Over a year ago, GTA 5 Enhanced and Expanded was announced at a PlayStation launch event, and we're closing in on the release date for the game.
Here's everything you need to know including the release time and how to play the game early.
GTA 5 Enhanced and Expanded Release Date & Time
GTA 5 Expanded and Enhanced is scheduled to release on 15th March 2022. When it comes to the release time of the game, it won't have a staggered release as we've seen with previous games. Rockstar Games are launching the game at midnight.
Irrespective of your region, everyone will get access to the game at midnight local time. However, if your actual location is different from the one you have set on your console, you'll have access to the game whenever midnight is on the region set on your account.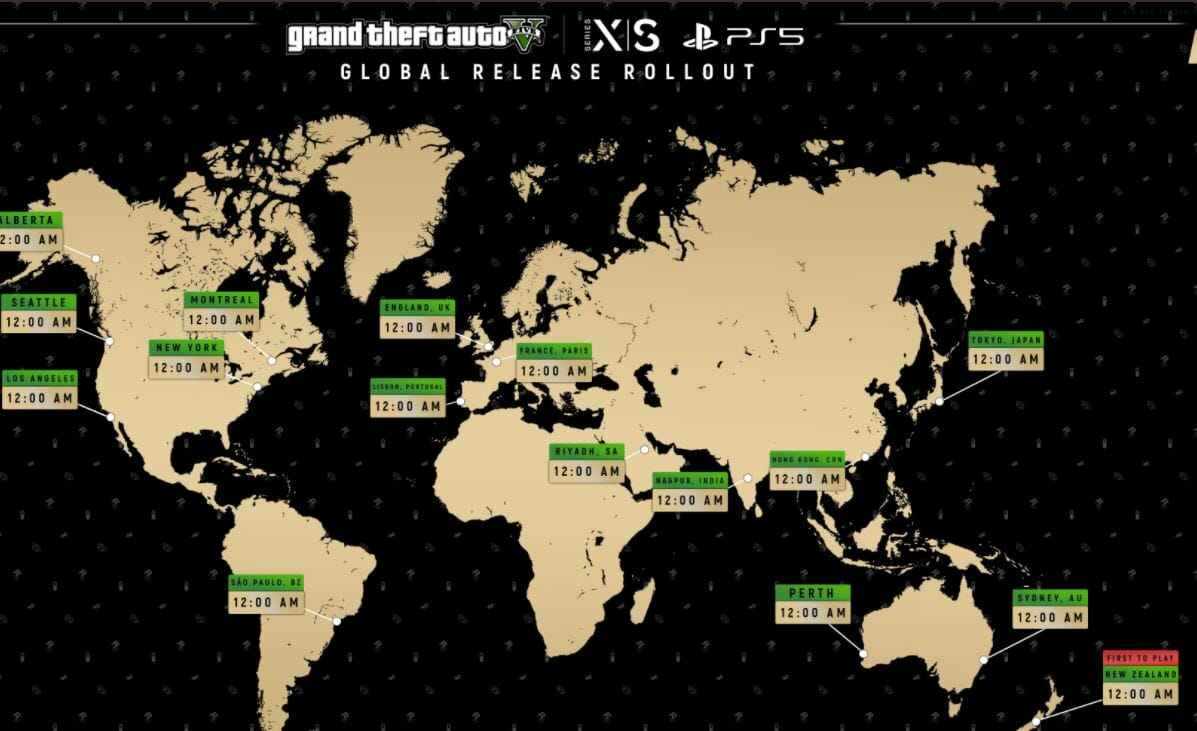 That might sound strange, but players have been changing their region for years in order to get better deals or unlock other game releases earlier. With that said, here's how you can play the release early.
How To Play GTA 5 Expanded & Enhanced Early on PS5 and Xbox One
If you have an Xbox One, playing games early is extremely straightforward. Follow the steps below:
Head to settings
Navigate to system
Go to language and location
Change your current location/region to New Zealand
Save and restart your Xbox console.
If you're looking to play early on PS5, it's not as simple. You'll need to set up a new PlayStation Network account with the country set to New Zealand. Once you've set up the account, you'll have to get the online standalone edition.