There's a new Heardle song of the day for October 26th, 2022. Here are our hints along with today's answer for those struggling with song 244.
Following Wordle's success, many clone games were released in an effort to reach a similar audience. We don't know how many people use Wordle on a daily basis, but we do have some information on some of the other games.
Quordle, a game that requires players to predict four five-letter words in nine attempts or less, claims to have over two million daily players and fifteen million total players on its website. Millions of people are likely to play Heardle (official site here), a game in which players must guess the song of the day.
Now that there are so many daily guessing games, players are making a daily to-do list that includes games like Heardle and Quordle. If you're new to Heardle, the game starts with a song intro, and each skip or incorrect unlocks more of the song.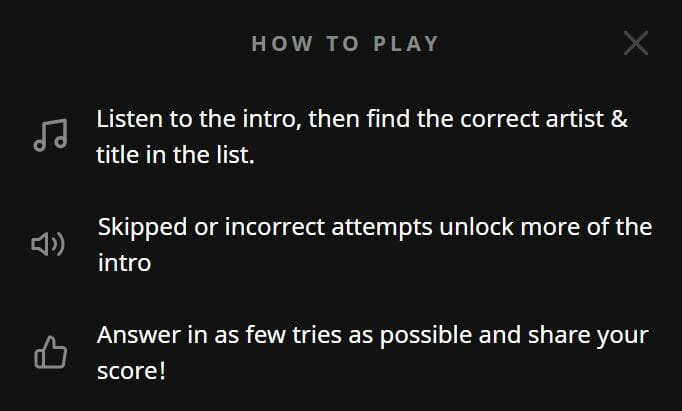 You have six chances to get the daily song right, and players can share their scores on Twitter whether or not they completed the Heardle for the day.
For the past three months, we've been covering each day heardle, and today is no exception. We've included our own hints as well as the solution to Heardle 244, which was released on October 26th, 2022.
Heardle of the Day 244 – 26th October Hints
The songs by Heardle are completely mixed. You might get a song that was released less than six months ago one day and a song from the 1970s the next. As a result, it's difficult to maintain a winning streak for long, which is why we have our own hints to help you out.
Here are our hints for Heardle 244:
Hint 1: The song was released in 2004
Hint 2: The Songs genre is alternative rock
Hint 3: Single by Green Day
Hint 4: Length – 4:20
Hint 5: Four words
Hint 6: Begins with the word "Boulevard"
Hint 7: From the album "American Idiot"
Heardle 26 October 2022 Answer
If you're still struggling even with the hints above, you'll find the answer to today's song of the day below:
The answer to Heardle 244, released on October 26, 2022, is Boulevard of Broken Dreams by Green Day. Let us know how many attempts it took you to guess today's Heardle below!