Heardle was recently acquired by Spotify and some players are complaining the game has been ruined ever since.
After the success that Wordle saw, many games created their own spin on the game, some of which managed to go viral with players sharing their scores on different social media platforms, especially on Twitter.
Heardle has been trending often on Twitter due to the number of players sharing their scores. The musical take on Wordle was recently bought out by Spotify, and the only change that has happened since is the SoundCloud player being replaced with Spotify's own.
There haven't been any major issues with the game since it was released. Players can still use the old URL to access the game as it'll automatically redirect to Spotify's own site.
However, we amongst other players in the UK are no longer able to play Heardle. When we access the site, we're greeted with the "Heardle isn't available in your location…" message.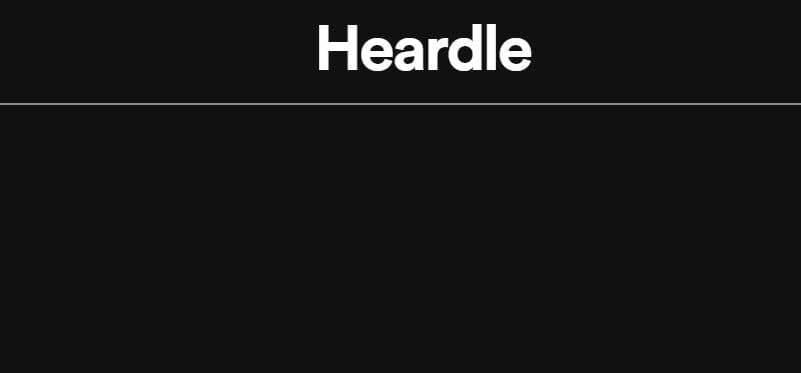 Players are unhappy and have taken to Twitter to vent their frustration. It looks like the UK isn't the only country where Heardle isn't available or working on July 21st, 2022. Here's what we know.
Heardle Not Available or Working in My Country/Location – July 21, 2022
We were one of the first websites to cover Wordle answers and hints along with all the other games that spawned off the success of Wordle. We've been covering Heardle every day since February, but Heardle is no longer available in the UK as of July 21st, 2022.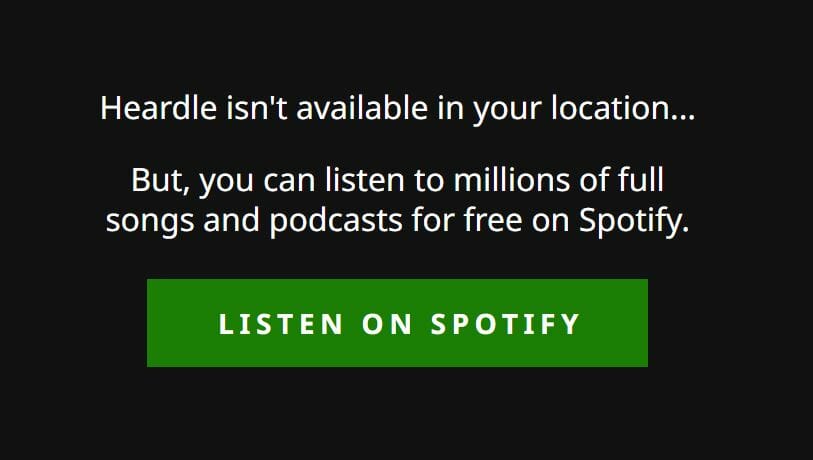 Heardle Blocked – What Countries is the Game Available?
It looks as though Heardle has only been blocked in the UK by the looks of things. Why? We have absolutely no idea. There's been no announcement on the official Heardle of Spotify social media channels, so we're hoping this is a mistake.
If it's not, players in the UK will have to turn to a VPN in order to play the Heardle of the day. If there are any updates as to why this issue is occurring, we'll update this article with any relevant information.
UPDATE: The game now works as normal in the UK! Thanks to the comments section, we know it doesn't work in the following countries:
Sweden
Portugal
Demank
Netherlands
Germany
It works in the US and Canada, so if you want to play Heardle, use a VPN.