It looks like Heardle is not available in your location on 13th November 2022 for most players and here's what we know.
UPDATE: It looks like the game is working as normal in all countries!
After the success of the word game Wordle, many others were able to come up with different variations of the game and have become popular in their own right.
Heardle is one of the more popular Wordle-inspired games where a part of a song is played at a time and you need to see if you can guess it before all the hints have been given to you.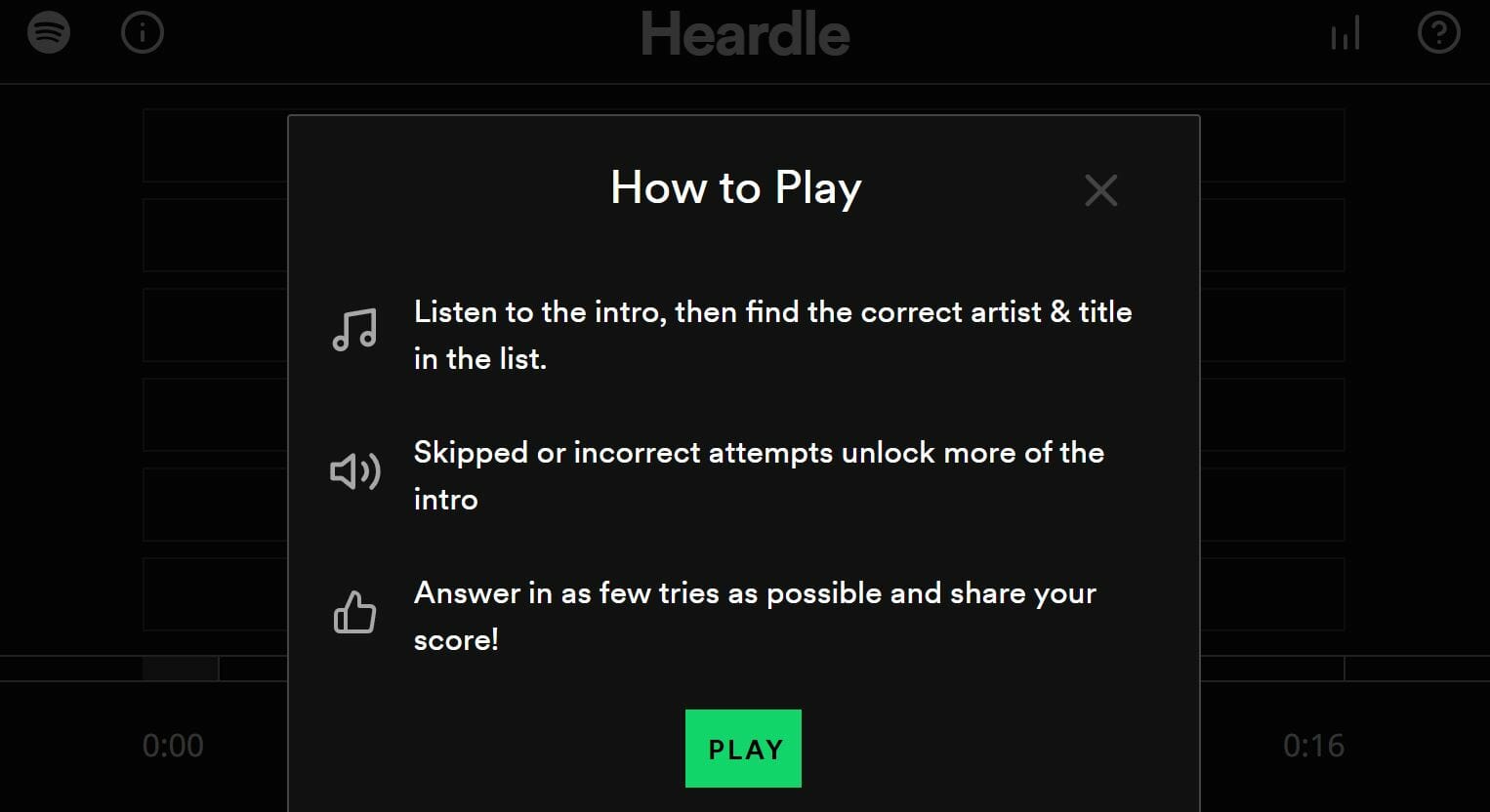 There is a new Heardle available for players to complete every day at midnight in you local timezone, but it looks like that is not the case for the 13th November, 2022.
Heardle Not Available In My Location Error – 13th November 2022
Heardle was taken over by Spotify and since then, there have been a few issues with the game, especially at the start. There have been a few countries that have not been able to access the game when they could before but it seemed this issue had sorted itself out with the occasional glitch.
It looks like there is the same issue appearing again with the game showing the following information:
"Heardle isn't available in your location, but we're working to bring Heardle to more places in the future. 
In the meantime, you can listen to million so songs on Spotify."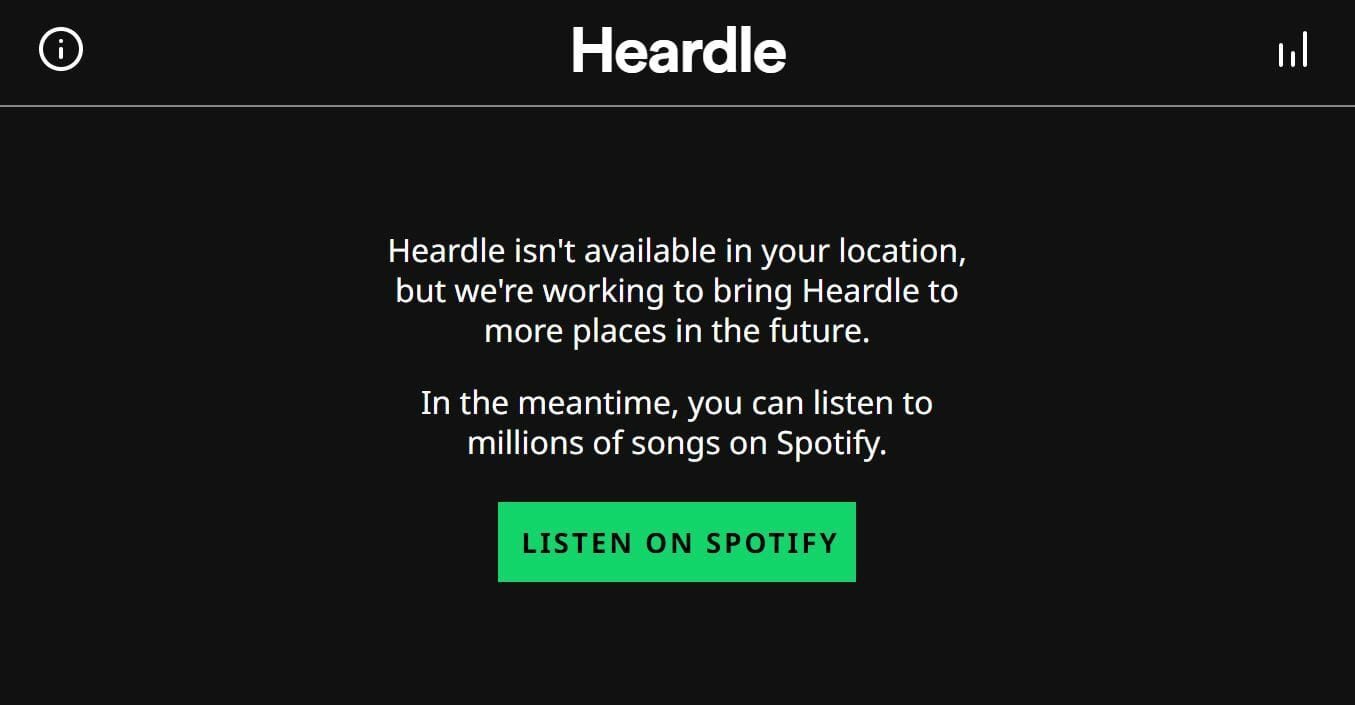 This appears to show for everyone once it hits midnight in your timezone on 13th November, 2022. There has been no announcement as to when the game will be fixed, but this glitch has happened before and should likely be fixed soon.