Here are our hints for Heardle 37, released on April 3rd, 2022.
Heardle is one of the three most popular daily games right now. Like most other daily games that have been released in the past couple of months, the inspiration for the game came from Wordle.
However, although it's taken inspiration from Wordle, they're quite different. Heardle tasks players with guessing the daily song. The game starts off by providing players with an intro to the song.
You can either make a guess after you've listened to the intro or skip a guess in order to listen to more of the song. There's a maximum of six parts of the song you can listen to before you need to correctly guess the song or you'll fail and lose your winning strike and ruin your win ratio.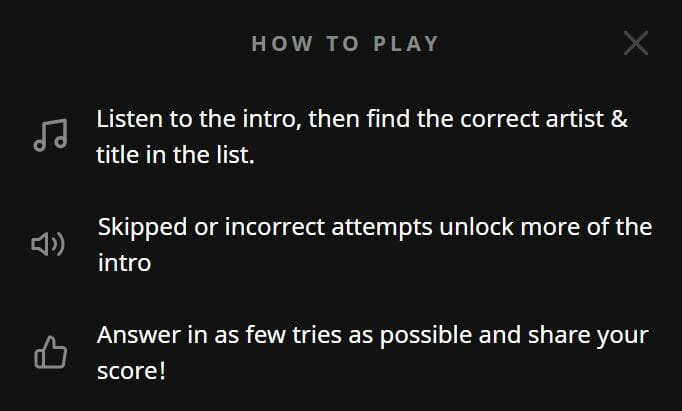 There's a new song available at midnight local time, which you can bypass by changing the date on your device. We've been covering each song for the past couple of weeks with hints and the answer, and today is no different.
Below, you'll find all the information you need for Heardle 37, released on April 3rd, 2022.
Daily Song Hints
The songs by Heardle are completely mixed. You might get a song that was released less than six months ago one day and a song from the 1970s the next. As a result, it's difficult to maintain a winning streak for long, which is why we have our own hints to help you out.
Here are our hints for Heardle 37:
Hint 1: Released in 1981
Hint 2: Genre – pop rock
Hint 3: Single by Hall & Oates
Hint 4: from the album Voices
Heardle 37 3rd April 2022 Answer
The answer to Heardle 37, released on April 3rd, 2022 is Daryl Hall and Josh Oates – You Make My Dreams Come True.