Everything you need to know about NBA 2K22 Season 5 including new rewards, patch notes, and MyTeam updates.
Two days ago, a new NBA 2K22 update was released, 1.10. It was a next gen patch that included preparation for season 5. Dirk Nowitzki's retired jersey was added to the Mavericks arena, and a number of players and coaches received new scans to improve likeness.
There were also multiple bug fixes, stability and performance improvements, small changed to MyTEAM, and more. NBA 2K22 Season 5 is now available and here's everything that's new or changed.
NBA 2K22 Season 5 Rewards
In season 5, players cna complete quests and challenges around the city and Cancha Del Mar. You'll be able to climb levels up to the level 40 cap. While leveling, players can earn tons of goodies and rewards including animation packs, seasonal apparel, badge points, and a futuristic hoverboard once you hit level 30.
There's also a "special" prize that players can unlock if they manage to get to level 40 during the season. New-gen players will be rewarded with Wildcat, Viper, Knight, or Beast Affiliation skins. Current-gen players will have the ability to choose the mascot they prefer.
The NBA 2K22 season 5 rewards image can be seen below: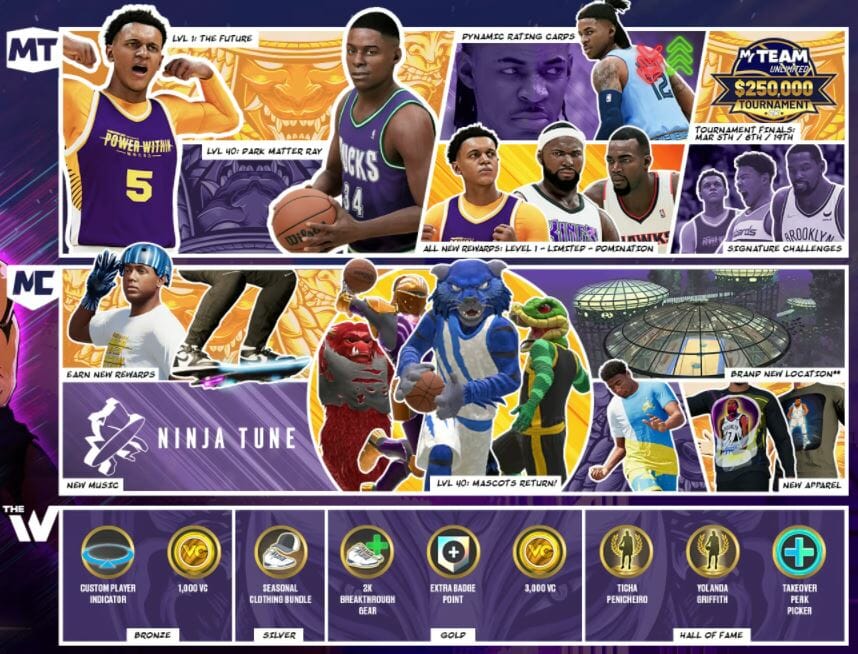 Here's a better look at the level 30 hoverboard season 5 reward: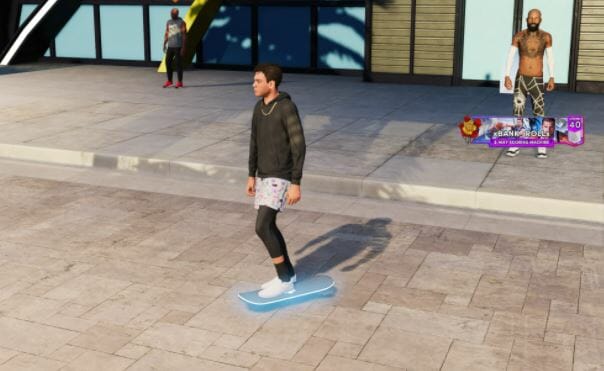 MyTEAM updates in Season 5
More brand new players will enter MyTEAM along with the conclusion of two $250k unlimited tournaments. Season 5 will also see the return of dynamic ratings cards, a new domination tier, new coaches, and a Dark Matter reward if you reach level 40.
To see everything else that the new season brings including updates and new feature for MyCAREER, more information on Dynamic Ratings, and everything you need to know about celebrating the NBA 75, check out the official blog post outlining everything here.