It looks like we're getting another Attack On Titan Warzone and Vanguard bundle coming soon.
Attack on Titan and Call of Duty players were ecstatic when a leak pointed towards a collaboration. Once it was confirmed with official images of the skin, players were furious with how Levi Ackerman looked along with the $20 price tag.
A couple of weeks ago, a Twitter account leaked that the collaboration with Attack On Titan wasn't over. A video showcasing the skin in low quality was posted, and it gained a lot of attention.
That skin has now been leaked in better quality, but it's not available to purchase from the store yet. Before deciding to part ways with your hard-earned cash, here's what the Armored Titan (Reiner) skins look like.
Reiner Armored Titan Attack on Titan Warzone Bundle
A new Vanguard update was pushed an hour ago in preparation for the launch of season 2 for Vanguard, which is set to release in four days time. The update included the Armored Titan Attack of Titan skin, which players have been posting on social media.
Here's a look at the Armored Titan legendary skin along with the Armored Strength weapon blueprint: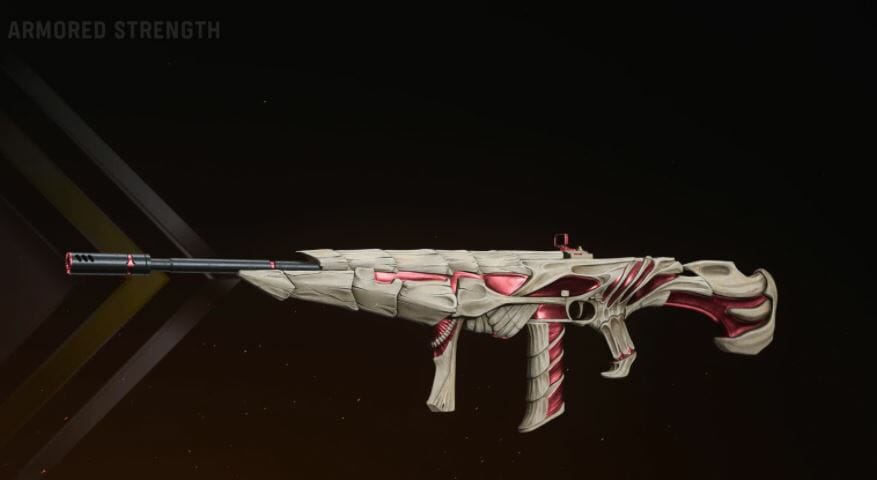 There's no information on a release date or the price. However, we're going to assume it'll set you back $20, similar to the first bundle that was released. We obviously know it's not going to be released before the launch of season 2, so don't expect it in the store before February 14th.
There's a lot to look forward with the release of season 2 including new weapons, operators, new Vanguard maps, new Warzone locations and game modes, and for Rebirth Island lovers, there's going to be some major changes to the map during the season.