Are you looking for Roblox promos codes? There are a bunch of different promo codes for Roblox that will provide you with free clothes and items. Here's a list of codes for December 2021 along with instructions on how to redeem them.
There are new promo codes released all the time but they won't last forever. Whenever there are new ones, be sure to redeem them as soon as you find them to ensure you don't miss out.
How to Redeem Codes
In order to redeem them, all you need to do is log in to the Roblox website. Once you're there, navigate to the promo codes page where you'll be able to enter the code you've found. Click the "Redeem" button and you'll automatically get the item you were supposed to into your account, it's that simple.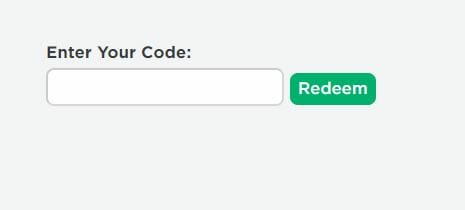 Roblox promo codes aren't the only method to get free items in-game with the avatar shop being the other option. There are dozens of items available for free which you can get from the catalog listing. All you need to do is select "get" from the listing and you'll have it in your account.
Here are the codes we know that are working as of December 2021.
Roblox Promo Codes December 2021
Here's a list of all the working Roblox promo codes as of 20th December 2021. We'll update this list if any become inactive or if new ones are added. We'll likely post a new article for codes each month.
ROSSMANNCROWN2021 – You'll get Crown of electrifying guitars
MERCADOLIBREFEDORA2021 – White flamingo fedora
TARGETMINTHAT2021 – Peppermint hat
AMAZONFRIEND2021 – Snowy friend
SMYTHSCAT2021 – King Tab hat
CARREFOURHOED2021 – Pasta hat
KROGERDAYS2021 – Golf shades
ROBLOXEDU2021 – Dev Deck
SPIDERCOLA – Spider Cola shoulder pet
TWEETROBLOX – Bird Says shoulder pet
Here are some codes for Mansion of Wonder:
ParticleWizard – Tomes of the Magus shoulders
FXArtist – Artist Backpack
Boardwalk – Ring of Flames waist
ThingsGoBoom – Ghastly Aura waist
Glimmer – Head Slime accessory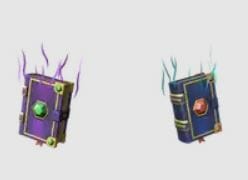 There's also codes that you can redeem in the Island of Move:
StrikeAPose – Hustle Hat
DIY – Kinetic Staff
WorldAlive – Crystalline Companion
SettingTheStage – Build it Backpack
VictoryLap – Cardio Cans
GetMoving – Speedy Shades
All of these Roblox promo codes should be working, we'll update this when they no longer work and will post a new article for the January 2022 codes.
More Items for Free
You can also get other free items by playing certain games of completing quests instead of using Roblox promo codes in December 2021. Players can get items including a free NFL Helmet, Nike items, Avatar bundles, Zara LArsson free items and Lil Nas X.
Nike Items Free
Head over the the Nikeland Roblox game and get two free items, the Nike Pro Cap and the Nike Elemental Backpack. In order to get these items, you'll need to go into the game and head to the lobby. You'll find a teleport button which once used, you'll need to find the red building showroom. The mannequin with the Nike hat on can be inspected and you'll then be able to get the two items mentioned above.
Zara Larsson Promo Items
To get the Zara Larsson items, go to this page and click the "get" button. You'll automatically receive the item in your account.
There a ton of Roblox Promo codes in 2021. Hopefully the list of December 2021 codes has helped you increase the amount of items you have on your account.