Here is the Canuckle answer today for #179 word, released on November 9th, 2022 and some hints to help you solve it.
UPDATE: Click here for the hints and the answer to Canuckle 180!
Canuckle is the Canadian version of Wordle where all the words are Canadian-themed. The rules of the game are the same where players need to guess the five-letter word with no clues.
Once a guess has been made, the tiles will change colour to let you know if the letters you have guessed are in the answer and if you have placed them correctly in the word.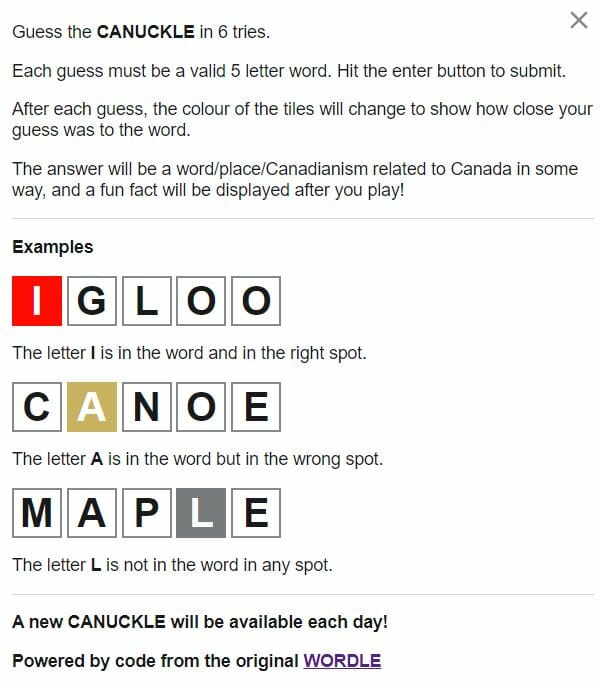 The colours are slightly different, with just the bright red replacing the green to show you have the right letter in the correct place. Both of the other colours are the same, yellow and grey, letting you know if the letter is in the word or not.
There is also a fun fact that is given to you when you guess the answer and you can see the fun facts being expanded on, on their Twitter account, @CanuckleGame. We will be covering the answers, letting you know the fun facts at the end of the puzzle as well as giving you hints first to help you guess the word yourself!
Canuckle 179 Hints Today – November 9, 2022
As the word can be quite difficult, we have some hints for Canuckle 179 to help you to solve it, which are:
Hint 1: Contains the letter N.
Hint 2: It starts with the letter P.
Hint 3: There are three vowels in the word today
Hint 4: A large keyboard musical instrument with a wooden case enclosing a soundboard and metal strings, which are struck by hammers when the keys are depressed.
What is the Canuckle 179 Answer Today? (November 9th, 2022)
The answer for Canuckle 179 is:
PIANO!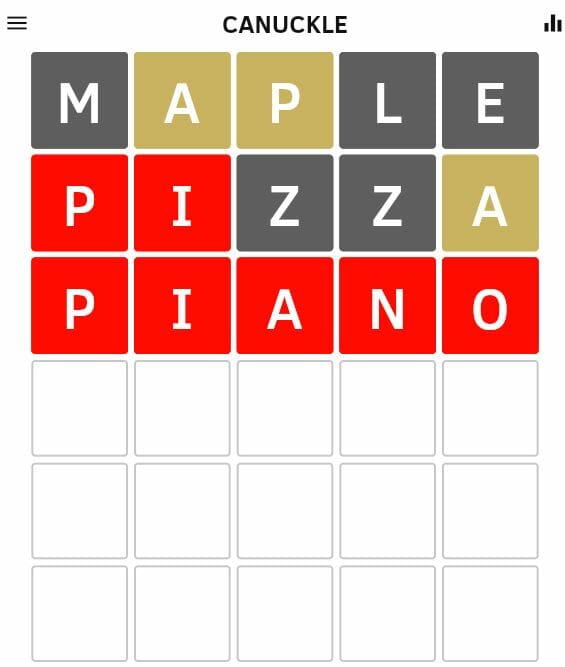 Canuckle Fun Fact Today – (11/9/22)
Canada has a storied piano making past, and was home to more than 100 piano manufacturing companies during the peak era of the industry. Piano building in Canada began in the early 19th century and grew into a major, thriving industry between 1890 and 1925.
Many Canadians have become noted pianists. Glenn Gould is a bona fide Canadian icon who became one of the most famous and celebrated classical pianists of the 20th century, while Oscar Peterson has had an equally influential role in jazz piano and is considered one of the greatest jazz pianists of all time. Other notable Canadian pianists include Angela Hewitt, Diana Krall, Marc-André Hamelin, Anton Kuerti, Charles Richard-Hamelin, and Jan Lisiecki.
Click here for the hints and the answer to Canuckle 180!