Here is the answer to the Mini Nerdle, Instant Nerdle and normal Nerdle equations 26 released on 14th February 2022.
UPDATE: CLICK HERE FOR THE ANSWERS AND HINTS FOR THE DAILY NERDLE 27 PUZZLES
Nerdle is the maths version for the very popular Wordle game and in Nerdle, you need to solve the equation for the day. There are two modes you can play on the Nerdle website, which are the normal mode where you have eight tiles you need to fill in with numbers and symbols and also a Mini Nerdle which only has six. You can access these different modes by clicking in the settings located in the top right.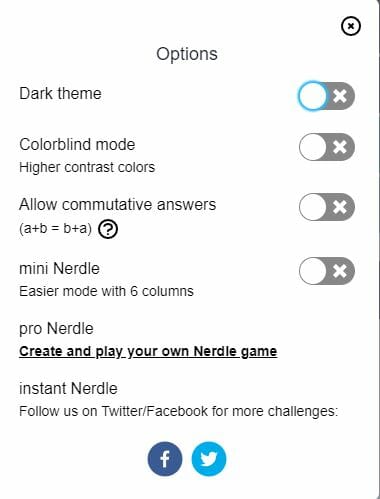 Recently, they have added a new Instant Nerdle that will be released on a daily basis, which we will also answer down at the bottom of the page. You cannot access it via the settings like you can for the other modes, but you can get it by going on either of the two following links:
http://www.nerdlegame.com/ – This is different from the other website that you access the normal Nerdles on as it doesn't have the 's' after http. Here you will see all the different modes for the game.
https://instant.nerdlegame.com/ – This link will take you directly to the Instant Nerdle for the day.
What is the Mini Nerdle 26 Answer Today? (February 14th, 2022)
We will be going through all of the answers and will first give you a hint for each to help you to solve it if you're struggling.
Hint For Mini Nerdle Today
0, 8, *, =, 5, 4
Answer
The answer for the Mini Nerdle today is..
5 * 8 = 40
What is the Nerdle 26 Answer Today? (February 14th, 2022)
Hint For Nerdle Today
All of the following numbers and symbols are in the equation for Nerdle 26:
3, 7, =, 1, 9, –, 6, 1
Answer For Nerdle 26
The answer for the Nerdle today is..
36 – 19 = 17
What is the Instant Nerdle Answer Today? (February 14th, 2022)
In Instant Nerdle, you are already given all the numbers and symbols to figure out the equation with one number shown in its correct place. It's your job to figure out the one equation that fits. Here is the answer to the Instant Nerdle posted for today:
72 / 6 – 8 = 4

Instant Nerdle Answer From Social Media
There is also an Instant Nerdle posted on their Twitter account, @nerdlegame, and here is what the Instant Nerdle puzzle is: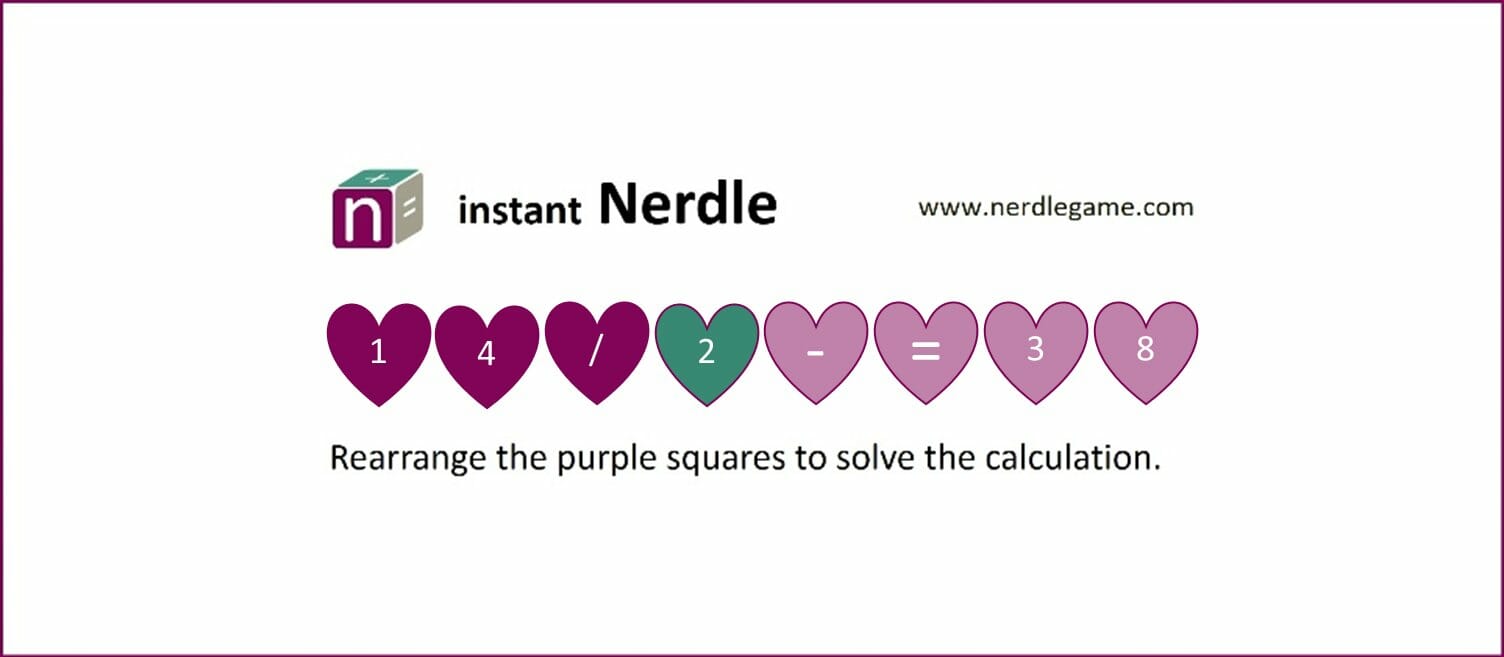 The answer to the Instant Nerdle is:
Congratulations if you got any or all of them right! Make sure you come back tomorrow for all the hints and answers for the new daily puzzles!
Today's 'Nerdle' Equation of the Day 27 Answer: February 15th 2022