Here is the answer to the Weaver puzzle for today, released on August 22nd, 2022.
UPDATE: Click here for the hints and the answers to the Weaver puzzle released on August 23rd!
Weaver is an online puzzle game where players are given two words and the aim of the game is to 'weave' your way from the first word to the second word. The way in which you do this is by entering a four-letter word, which only changes one letter from the starter word to get you closer to the bottom word.
You need to continue to change one letter in each subsequent word in order to get to the end word, which could be done by changing one letter which is in the bottom word, making the optimal words four, but this may not be the case for all Weaver puzzles.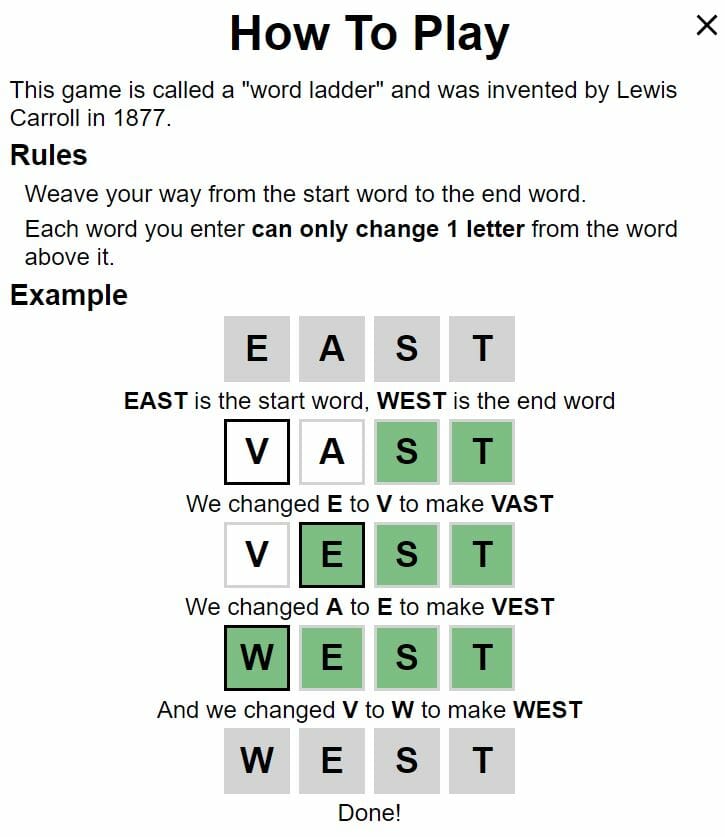 Due to the nature of this game, there are multiple solutions as you can use different words. We will be showing you one of the solutions and will try to get the optimum amount of words as possible.
We will also be giving you some hints for the puzzle first to help you to solve the puzzle as well as the answer at the bottom of the article.
Weaver Hints Today – August 22, 2022
The starter word for the Weaver puzzle released today, August 22nd, 2022, is 'GOLD' and the end word is 'LEAF'. There is only one letter you can change for every word you choose, but remember, the letter you change does not have to be in the answer.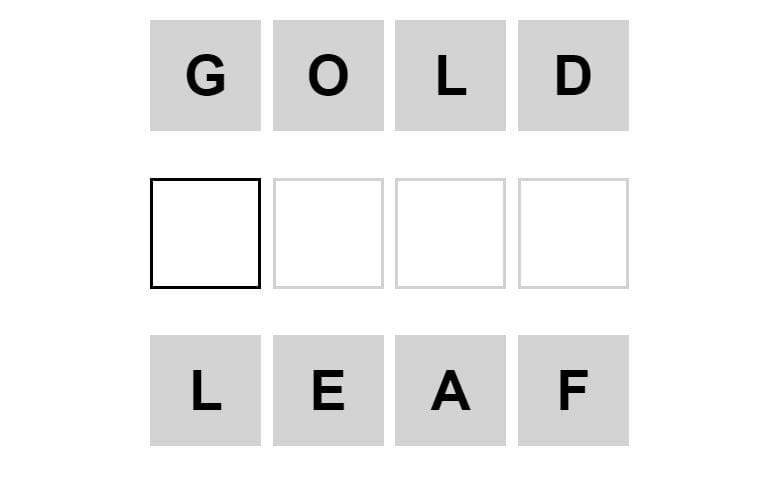 The puzzle can be difficult to solve sometimes so here are some clues we have for the Weaver puzzle to help you to solve the answers today.
Hint 1: The optimal words for this puzzle is 4.
Hint 2: Change the third letter for the first word.
Hint 3: Change the first letter for the second word.
Hint 4: Change the fourth letter for the third word.
Hint 5: Change the second letter for the fourth word.
What are the Weaver Answer Today? (August 22nd, 2022) (8/22/22)
If you are still struggling for the words today, the answers and the definitions to the Weaver puzzle released today are:
GOAD – provoke or annoy (someone) so as to stimulate an action or reaction.
LOAD – a heavy or bulky thing that is being carried or is about to be carried.
LOAF – is a rounded or oblong mass of food, typically and originally of bread.
LEAF – a flattened structure of a higher plant, typically green and blade-like, that is attached to a stem directly or via a stalk. Leaves are the main organs of photosynthesis and transpiration.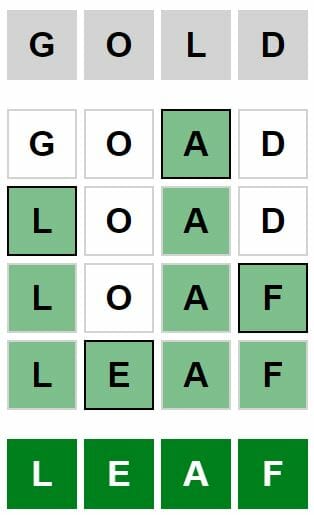 Well done if you managed to guess the answers to the Weaver today! Let us know how you got to the answer in the comments section below. Click here for the hints and the answers to the Weaver puzzle released on August 23rd!