Here is the Wordle 236 word for today, released on February 10th 2022.
UPDATE: CLICK HERE FOR THE ANSWER TO WORDLE 237!
There are so many word puzzle games out there but one of the more popular ones that have been released recently is definitely Wordle and this game just keeps gaining more players day by day. One of the ways the game has gained more popularity is the ability to be able to share results, which has been seen all over social media. The great thing about this feature is that it doesn't reveal the answer at all but you can still show how many guesses it took to solve the Wordle of the day.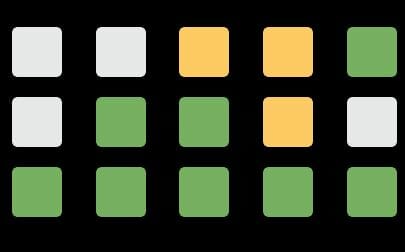 The aim of the game is to guess the five letter word of the day in under six guesses and this word can be anything from the American English language. All the guesses you make must be actual words and not random letters as it will not count as a guess and you will know which letters are correct by the colour the tiles change. Here is what the colours mean:
Green – You have the right letter in the correct position
Yellow – You have the right letter but in the wrong position
Grey – The letter does not appear in the word at all
Wordle Hints Today
We like to give our readers hints in case they are struggling but don't want the answer straight away. We've got you covered! Here are the hints we have for Wordle 236:
Hint 1: Contains the letter S
Hint 2: It starts with the letter P
Hint 3: There are three vowels in this word.
Hint 4: The word means to stop for a moment.
What is the Wordle 236 Answer Today? (February 10th, 2022)
I managed to solve Wordle 236 in three guesses again, which seems to be my lucky number for this game and here is how I solved it. For my starter word I used the word 'SHAPE'. From this guess, I managed to place the E in the right spot and I knew there was an S, A and a P and that there was no H. I then decided to guess the word 'PASTE' which places the P and the A in the right place, but I still didn't guess the other letter correctly, but I knew that the S had to be in the fourth place. I then managed to guess the answer for Wordle 236 on my third guess which was..
PAUSE!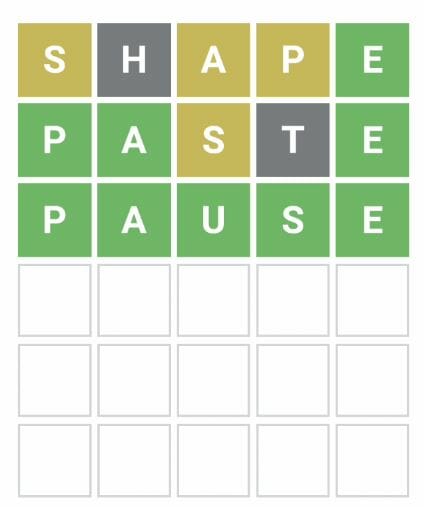 Well done if you got that right! Why not try the new math game called Nerdle? We have the answers and how to access it, which you can see below:
Today's 'Nerdle' Equation of the Day 22 Answer: February 10th 2022