Here is the answer and some hints for the Wordle 238 word for today, released on February 12th 2022.
UPDATE: HERE IS THE ANSWER FOR WORDLE 239!
Wordle is a very simply but challenging game that has gained a lot of popularity since it was released and has now been bought by the New York Times Newspaper. They are currently adding the game to their site, making it easier for players to access their other games, but it still pretty much looks the same as it always has just the font for Wordle has changed slightly. If you click on the three lines on the left side of the screen, it will show a dropdown of all the other games you can play on their site. From what I can see, this has been implemented on desktop and not yet on mobile.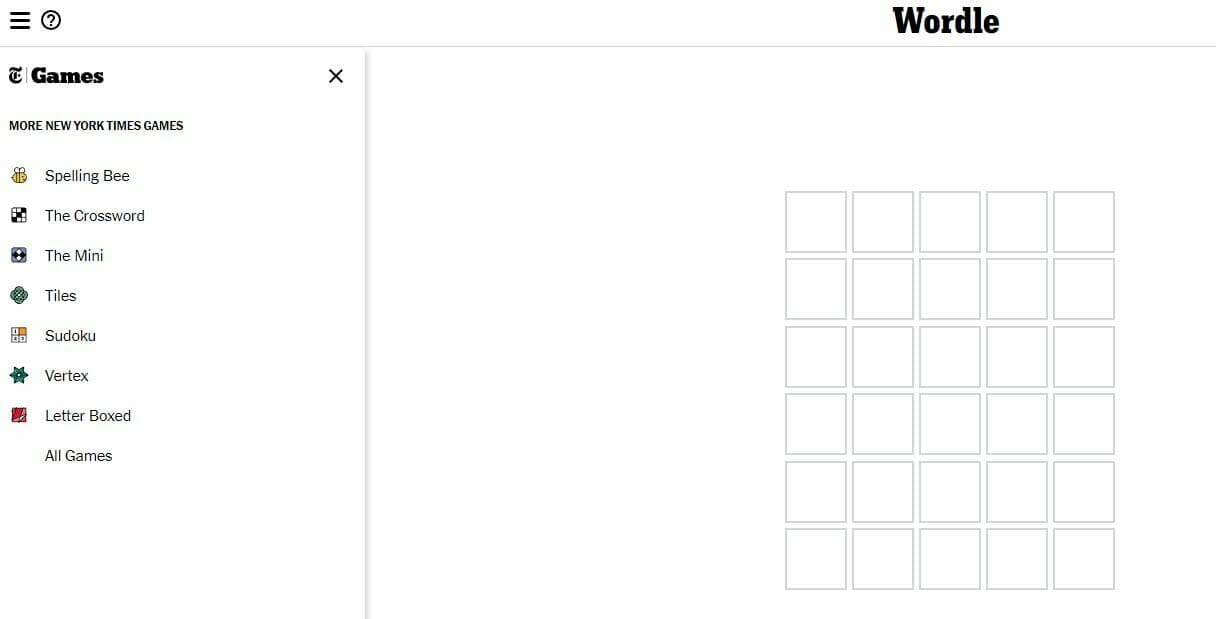 The time of reset for the new Wordle of the day is still midnight GMT /4pm PST /7pm EST sure you log in every day to complete your Wordle of the day so you don't lose your streak. We will of course be helping you every day so make sure you come and check out our hints if you're struggling.
Wordle Hints Today
The hints we have for Wordle 238 today are:
Hint 1: Contains the letter R
Hint 2: It starts with the letter U
Hint 3: There are two vowels in this word.
Hint 4: It means to go beyond in space or on the other side.
What is the Wordle 238 Answer Today? (February 12th, 2022)
I guessed Wordle 238 in four guesses today and I started off with the word 'TRAIN'. This guess showed that there is a T, R and an A in the word, but they are all in the incorrect place. I then decided to go for the word 'START', which placed the R in the correct place, but the T and the A were still not placed in the right position and I had not guessed any more letters correctly. As the R was placed in the fourth position, I thought that the word could end in TRA so I decided to guess the word 'EXTRA'. Unfortunately that was not the answer and there wasn't an E or an X in the word but I had placed the T and the A in the correct spots so at least I knew what the word ended in. The first word that came to mind happened to be the answer to Wordle 238 which is…
ULTRA!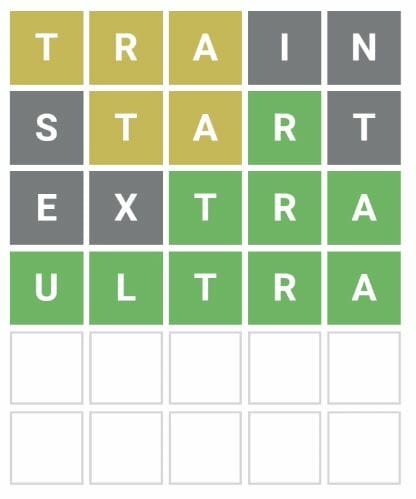 Well done if you guessed that word correctly! There are other games you may like to try, such as Nerdle and Lewdle. Nerdle is a maths version of Wordle and can be quite tricky whereas Lewdle is just the NSFW version of Wordle. We have the answers to the Nerdle puzzle today, make sure you check it out!
Today's 'Nerdle' Equation of the Day 24 Answer: February 12th 2022