Here is the answer and some hints for the Wordle 242 word for today, released on February 16th 2022.
UPDATE: CLICK HERE FOR THE HINTS AND ANSWER TO WORDLE 243!
Wordle is a great puzzle game with a simple concept which has grown in popularity since release. Wordle has in fact been bought by the New York Times and as they have moved the game over to their website, there have been a couple of issues where players stats have been reset, but there was a fix around that. Yesterday, there was an issue that arose where players were getting different Wordle answers, which is the first time since launch!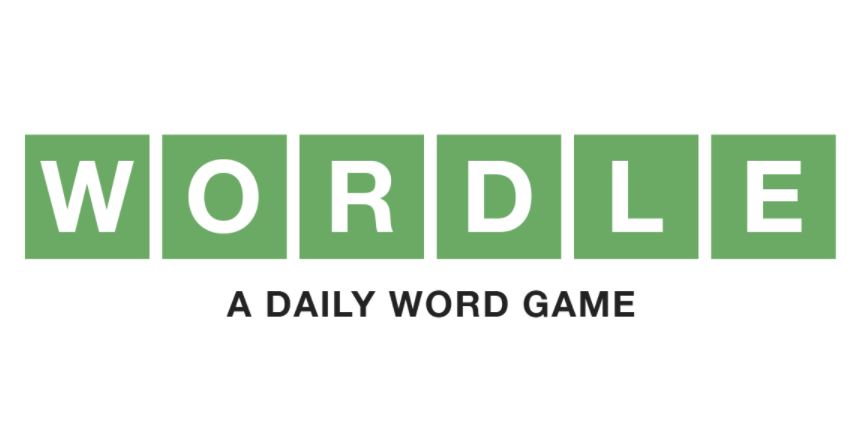 This happened because when the New York Times acquired Wordle, they have been removing some words that they think are more obscure, insensitive or could be deemed offensive as they want the game to be accessible to more people. The players that were still playing on the powerlanguage original website yesterday then got a word that was removed from the list when the NY Times took it over, which meant that there were two different Wordles depending on the site you used.
Wordle Hints Today
We always give you some hints for the Wordle of the day to help you if you get a bit stuck before we give you the answer, so make sure you scroll slowly to avoid seeing the answer too soon! Here are the hints we have for Wordle 242 today.
Hint 1: Contains the letter K
Hint 2: It starts with the letter C
Hint 3: There are two vowels in this word.
Hint 4: It's a waterproof filler and sealant.
What is the Wordle 242 Answer Today? (February 16th, 2022)
This was quite a hard Wordle for me to figure out today as I decided to start today with the word 'URINE'. From this I could tell there was a U that appears somewhere in the word, but unfortunately all the other letters weren't a hit! I then decided to guess the word 'COUGH' which placed the C and the U in the correct places, but again I did not know of any other letters that appear in the word. I then guessed the word 'CAUSE' even though after I had guessed it I realised I already knew there was no E but it placed the A in the correct place. The next word I guessed was 'CAULD', which placed the L in the correct place so now I knew what the first four letters were.
I then managed to guess the answer to Wordle 242 which is..
CAULK!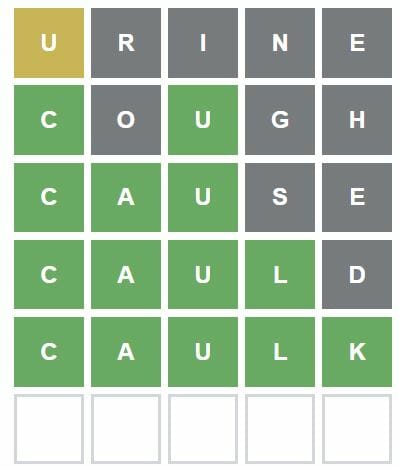 Well done if you guessed that correctly!
Today's 'Wordle' Word of the Day Answer #243: February 17th 2022