Here is the answer and some hints for the Wordle 252 word for today, released on February 26th 2022.
UPDATE: CLICK HERE FOR THE HINTS AND ANSWER TO WORDLE 253!
Wordle is a very popular word game that is played by millions all around the world. A new word is released every day at midnight in your time zone and most players have integrated Wordle into their daily routines. There are many other games that have also been inspired by Wordle and some of these games have become extremely popular, such as Lewdle, Nerdle, Crosswordle and more. We always cover the answer to the Wordle as well as giving you some hints if you just need a nudge in the right direction.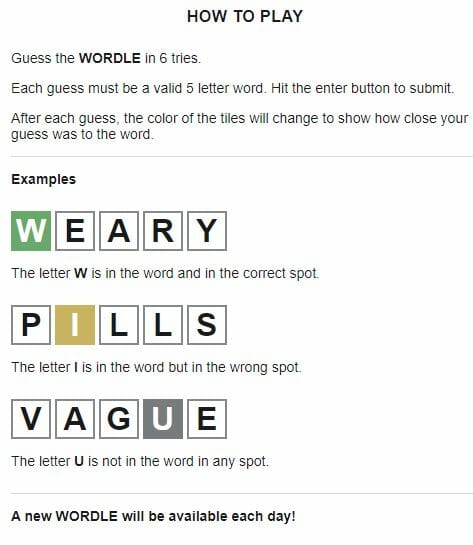 Wordle Hints Today
Here are the hints we have for Wordle 252 today.
Hint 1: Contains the letter L.
Hint 2: It starts with the letter S.
Hint 3: There is only one vowel in this word.
Hint 4: There is a double letter at the end of the word.
Hint 5: Cause or allow liquid to flow over the edge.
What is the Wordle 252 Answer Today? (February 26th, 2022)
Here is how I solved Wordle 252 in four guesses today. I started off by guessing the word 'AUDIO' and this showed there was an I in the word but it's not in the right place. I then decided to guess the word 'PIECE' to see if there was an E in the word. This word showed me there is a P in word as well, and no other vowels are in the word. This means the word that the I is likely in the middle, so then guessed the word 'SPILT'. This showed that I was right in thinking that there was an I in the middle and it also placed the S, P and L in the right place and I only needed to figure out the last letter, which I guessed on my next word. The answer to Wordle 252 is…
SPILL!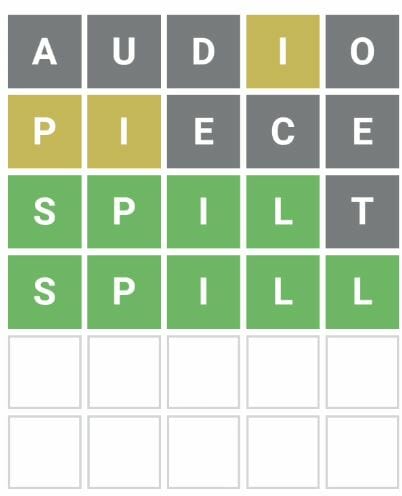 Well done if you guessed the answer right! Check out the answers to the Crosswordle 38 puzzle released today below:
Today's 'Crosswordle' Word Puzzle Answer #38: February 26th 2022