There's a new feature for the newly released WWE2K game, the image uploader. Here's how to use the new tool.
WWE 2K22 players can upload their own custom images into the game, similar to NBA 2K's MyTeam feature. These custom images can be used in WWE 2K22 to add to areas, clothing, and renders for wrestler featured images. Fortunately, the feature is available on all platforms, so PlayStation and Xbox players will be able to upload their images as well.
This year, the tool has a brand new addition that may necessitate the use of a guide to help you figure out how to use it. Have difficulty with uploading? Let's go over the steps one by one.
How to upload custom images in WWE 2K22
To upload a custom image to WWE 2K22, go to the dedicated website: wwe2k.com. From here, click the "upload images" button, which will prompt you to select your platform and sign in to your account. If you follow these steps correctly, you will be automatically redirected to the upload page.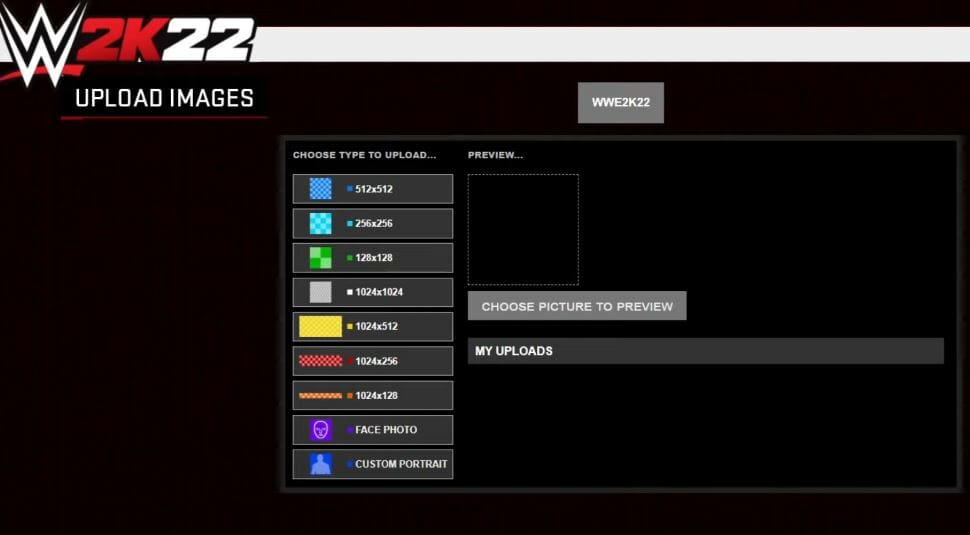 There are several types of images you can upload, including various sizes, as well as a face and custom portrait option. Choose an option from the left-hand menu, then browse for and select the image you want to upload. If you see a message that says "could not load image gallery," simply press/click OK and it should still work.
Your image will now be in the WWE 2K22 uploader; simply click the red "upload now" button to have it added to the game. If you did everything correctly, you should see the upload under "my uploads."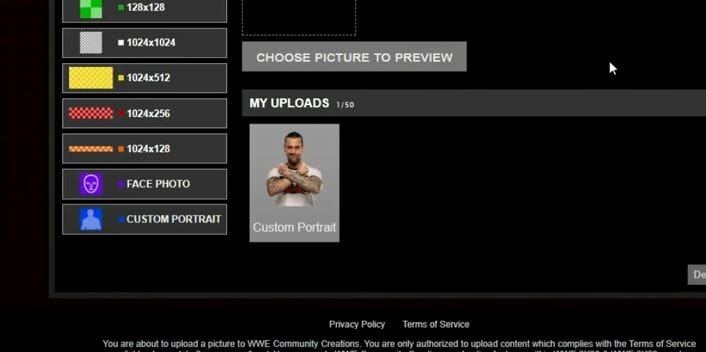 If you haven't already, launch the game and navigate to the "online" tab. Choose "image manager" from the list of community creations. You should be able to see your image in incoming. To download into your locally saved logos, press "A" on Xbox or "X" on PlayStation. You can upload up to fifty images at once before having to delete them from the website's library.
WWE 2K allows you to upload a total of 1,000 images. You can do whatever you want with your own logo now that you have one. Using the "custom images" feature, you can apply your image to anything.
Is there Face Scan for WWE 2K22? How to use Face Import
Yes, a face scan is available in WWE 2K22. To use the feature, follow the steps outlined above, but instead select the "face photo" option. When uploading your face scan, go to "face," then "face photo capture," and finally select your face. It's simple to make your own face scan; simply take a selfie with your phone, then use an app to crop out everything except your face.