Mad Maggie has been confirmed as the new Legend to enter the Apex Games. There are some hints as to what Mad Maggie's abilities may be.
A lot has changed in Apex Legends, regarding the lore that is, as Duardo Silva the CEO of Silva Pharmaceuticals has taken over the Syndicate. If you hadn't already guessed, Duardo Silva is Octavio "Octane" Silva's father and they do not get along. A new Story of the Outlands has just been released on YouTube, called "Judgement" and we get an introduction to Mad Maggie, who has now been confirmed to be the new Legends to enter the Apex Games for Season 12, Defiance.
Mad Maggie Season 12 Apex Legends Confirmed
After many rumours, it has finally been confirmed that Mad Maggie is officially the new Legend. In the video, we see that Maggie has been held captive by the Syndicate and it looks like she is going to be killed. Maggie has been arrested because she has been raiding the Syndicate Ships to take back the Salvonian supplies to give back to her people.
She had also organized an attack on the Salvo-Syndicate Merger Ceremony as she believes Salvo should be free and not be taken over by the Syndicate. Instead of being sentenced to death, Duardo Silva orders her to join the Apex Games to "burn for her crimes". The video ends with Mad Maggie saying, "Let's see 'em bloody try to kill me!" which will of course be one of her quips no doubt. You can see the full video below:
Mad Maggie Abilities
The Mad Maggie abilities are not yet known, but there is an image that has been released for her, which can be seen below: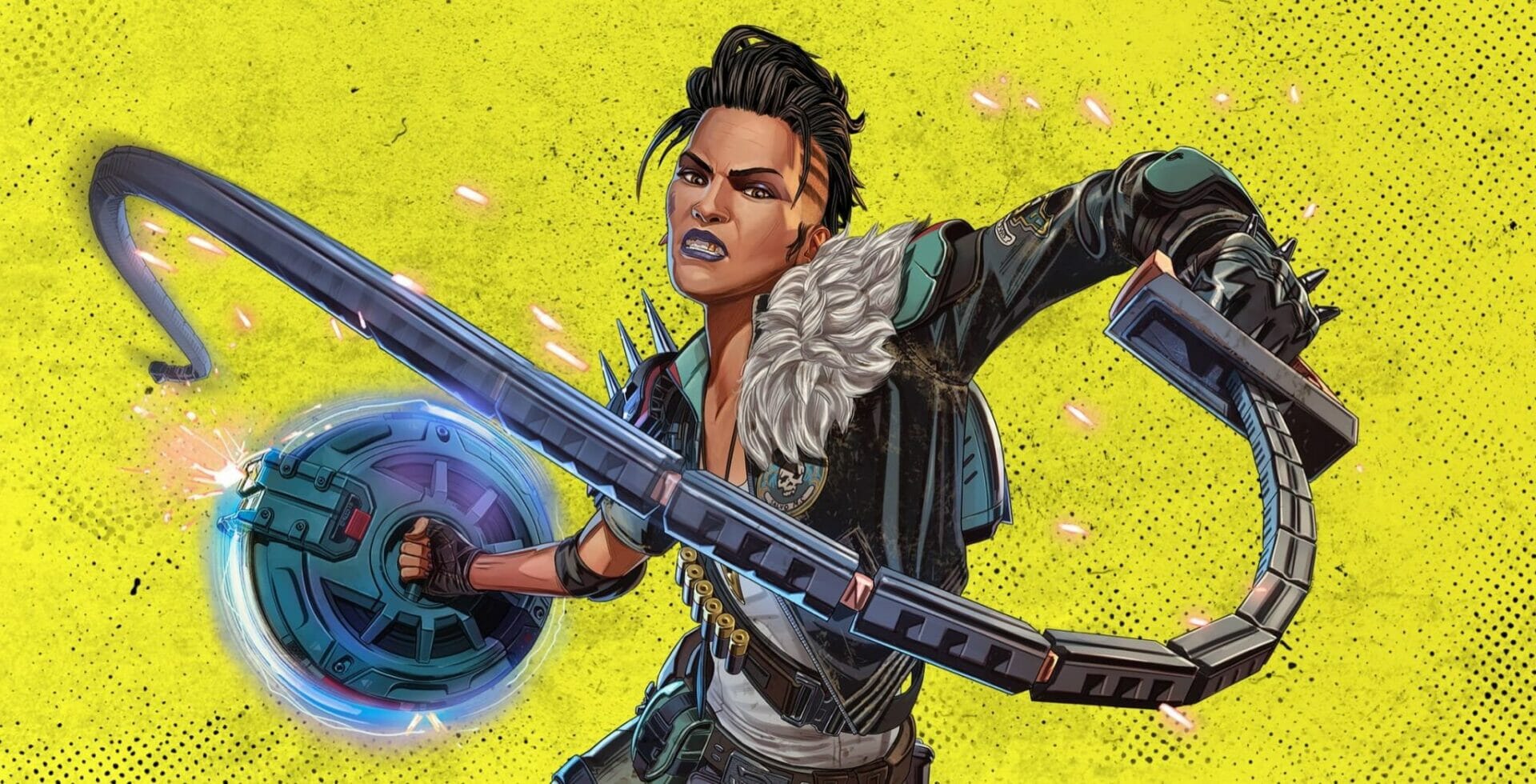 It looks like Maggie will have some sort of a shield as her ultimate ability and even though at first glance it looks like there is a whip as well, if you look closely at the image, it shows it being ripped out of the shield, which appears to be charged. There were some leaks that suggested she could have some sort of stun or sonic wave that will help to destroy traps, open doors and disorient enemies, but this is all speculation at this point.
There is another image that has also been released, where it looks like Maggie will have an ability where she will be able to throw knifes, which makes sense as we saw her bang her head on the table, just to spit out the tooth at the Judge at her trial!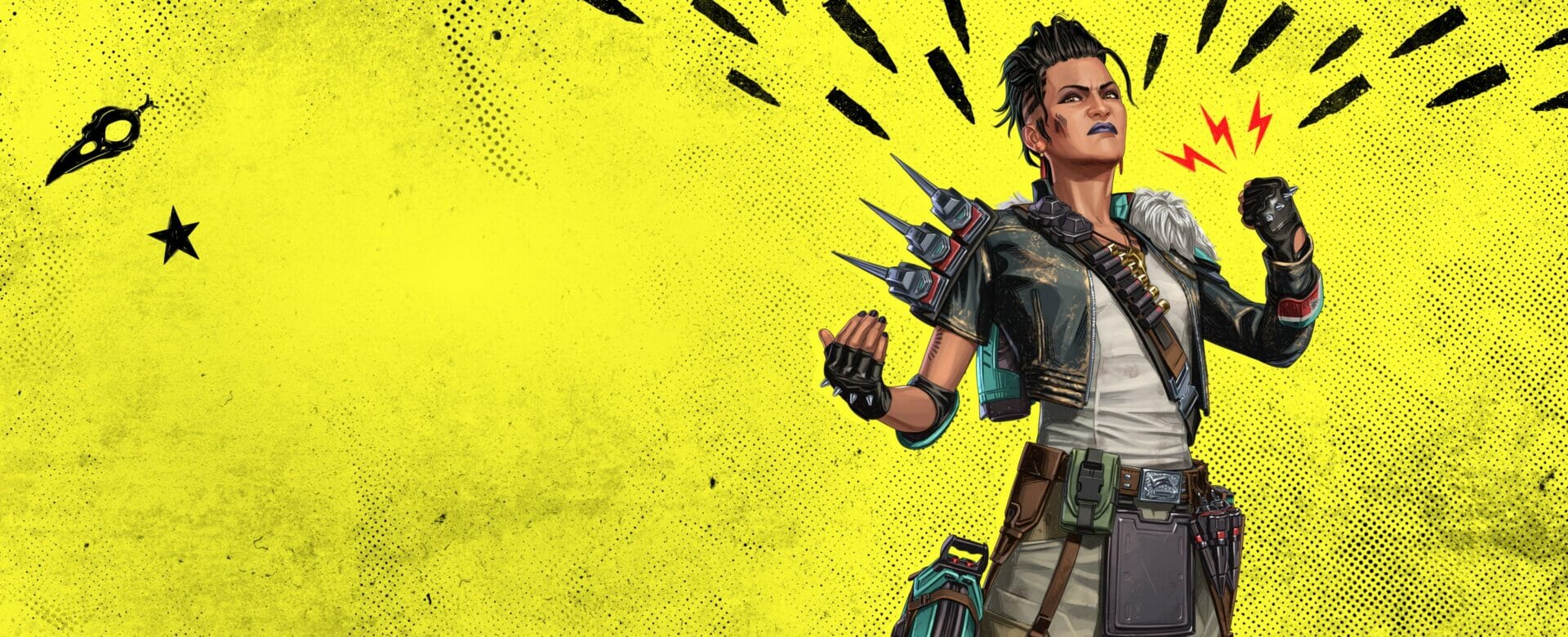 There are a few fans that are disappointed by the addition of Mad Maggie to the Apex Games as the other Legends had more of a purpose to be in the Games rather than being ordered to go there even though she hates it. We still do not know how she survived the fall, but that may be revealed in the in-game comics or the season trailer release.