The split for Apex Legends Season is now live with Kings Canyon returning as the Ranked map. Here's what else has been added in the update.
As you know, there is a split in the season for ranked in Apex Legends where a new map is introduced and you are set back from the rank you were in. For the first split of Season 12 in Apex Legends, the map you had to play on for ranked was Olympus, which is a map that made a return this season. The new map you will need to play in for this season of ranked is Kings Canyon.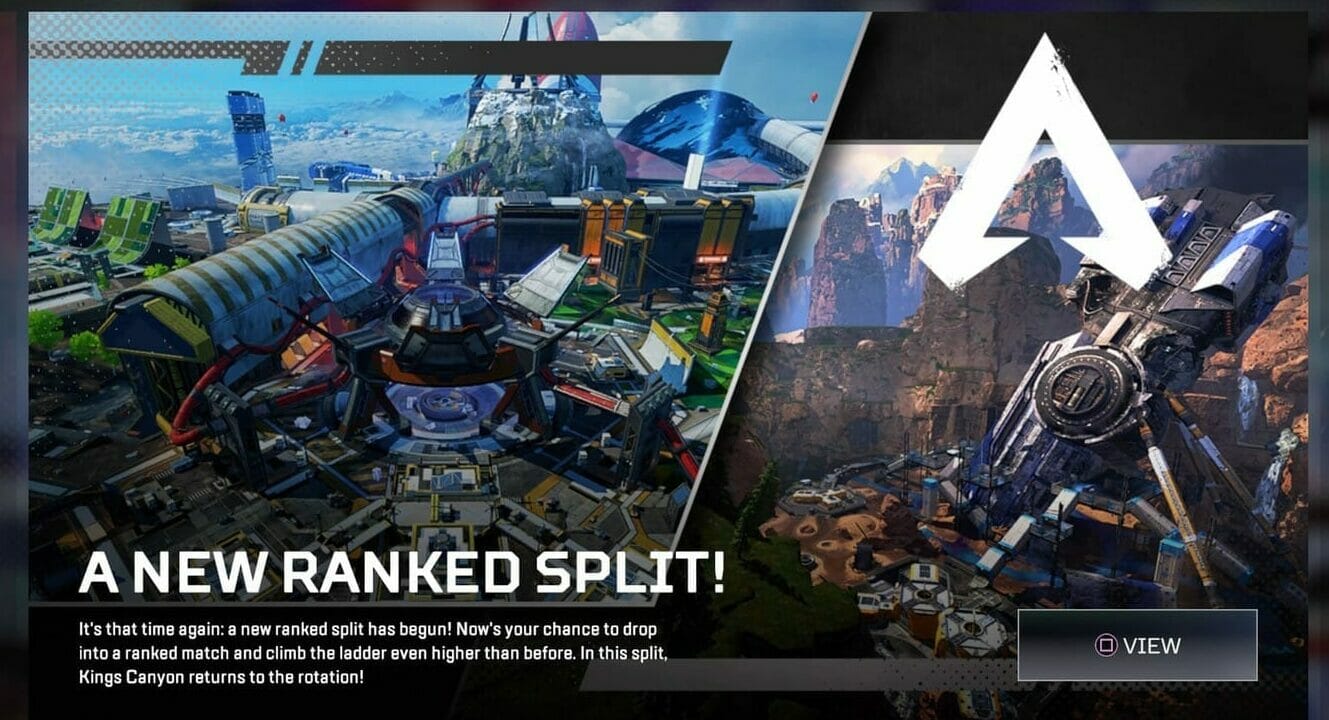 If there are no delays from the scheduled season end date, you have 34 days to climb the ranks in Kings Canyon ranked. There are different cosmetics you will get depending on the rank you end in and if you did manage to get Diamond, Masters, or even Predator in the first split, you will still get the Season-Long Dive Trail and Holospray next season.
Apex Legends Season 12 Ranked Points
There is more emphasis on placement this season, with the points you earn for placing higher this season being more than last season. You will get bonus RP for kills and assist depending on how high you place and of course the entry fee for entering matches in the higher ranks is more than lower ranks, as per usual. You can the points system in the image below:
Apex Update Today – April 5, 2022 – Where is Rampart in Firing Range?
There are some other small changes that were added with the split, which can be seen below:
Rampart is now temporarily unavailable in the Firing Range
Drop-Off has been added to the regular Arenas rotation
You can no longer select Rampart when you change Legends in Firing Range. It appears as though there was bug with her in this mode, which is why she has been removed temporarily in the Firing Range whilst they work on a fix. If you select Rampart in the lobby and load into Firing Range, it will show you that you have her selected in the bottom left, but have been changed to another Legend.
There is no estimated time from Respawn as to when Rampart will be added back as yet, but this is only in Firing Range and you are still able to select her for normal mode.
The Drop-Off map has also been added back to the rotation in Arenas!