Here is the new teaser that has been released in Apex Legends for Season 13.
We have just started the second split of Apex Legends Season 12 where Kings Canyon is now the map for Ranked. Everyone's rank has been soft reset so that you have been knocked down a few ranks for the new split. Even though there is just over a month left until the next season comes out in Apex Legends, there is already a teaser that is now showing in-game.
Apex Legends Season 13 Teaser In-Game
At the moment, there are three different maps in the Control game mode and these maps are:
Barometer (Storm Point)
Hammond Labs (Olympus)
Caustic Treatment (Kings Canyon)
If you load into any of these maps, you will see the teaser image which is a floating digital board which can be seen in the loading screen. Here is what it looks like in Caustic Treatment: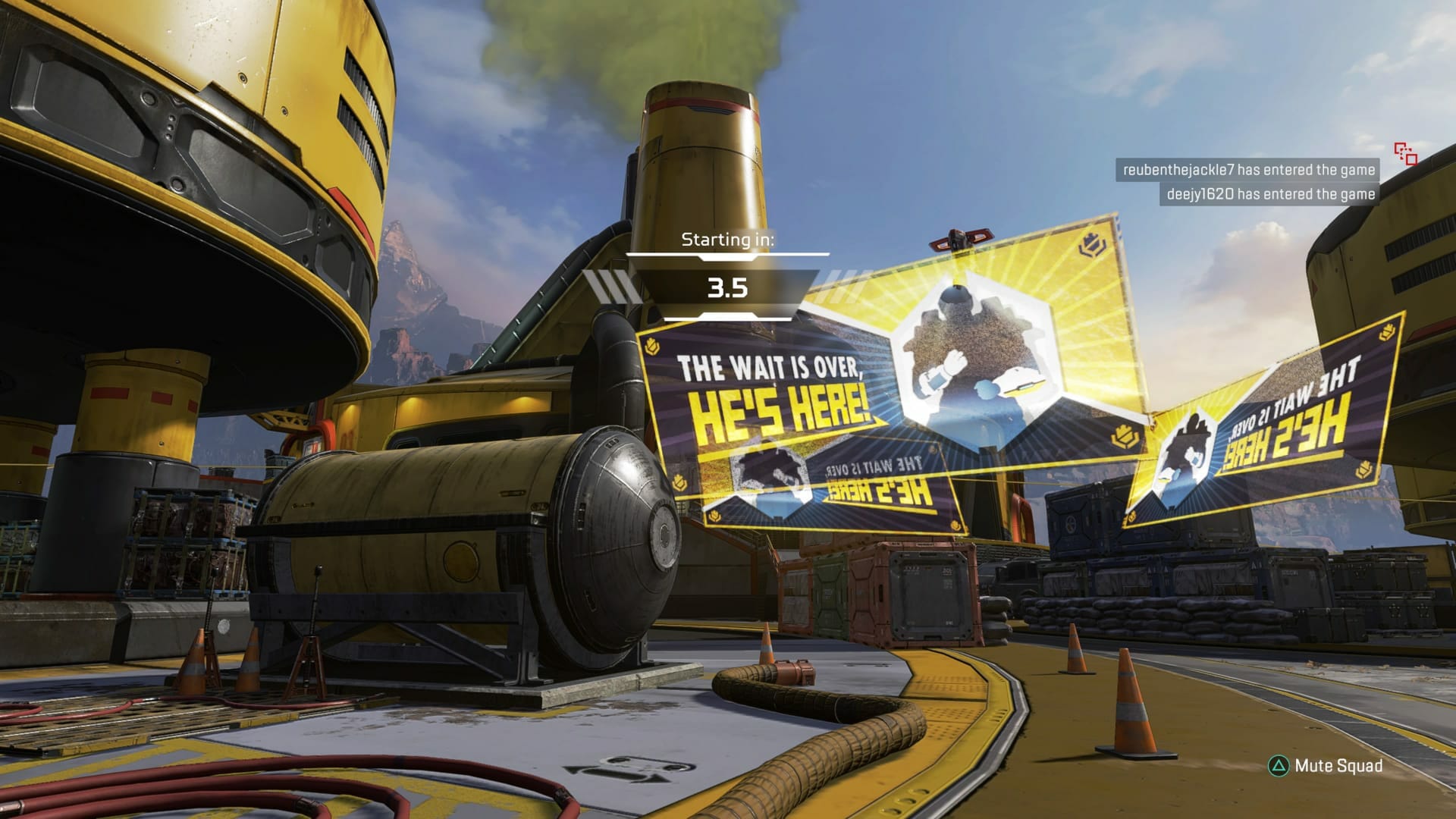 The text of the billboard says, "The wait is over, he's here!"
According to leaks, these digital billboard will stay until Control has been removed as a playlist, which will be in a few days. There is no time announced as to when the Control mode will be returning, but rest assured, it will come back!
Newcastle Leaked Season 13 Apex Legends Character
So who is the new Legend? According to leaks, the name of the new Legend is Newcastle and there is a theory that this could in fact be Jackson, Bangalore's brother! If you have not been following the story so far, I recommend you head into firing range and check it out!
Here are the leaked abilities for Newcastle:
Passive – Retrieve the Wounded – Drag downed allies as you revive and protect them with your Revive Shield.
Tactical – Mobile Shield – Throw a controllable drone that creates a moving energy shield.
Ultimate – Castle Wall – Leap and slam to a target ally or area and create a fortified stronghold.
I'm a Lifeline main and it definitely looks like this Legend is basically the replacement for her! Bare in mind, these are all leaks so the abilities could be different when the Legend is released next season.