Here is what is in the Apex Legends v1.98 update today.
The Awakening Event in Apex Legends will be taking place today (Tuesday 21st June 2022) at 6pm BST, 1pm EST, 10am PDT. You can download the update now on available devices, ready to be installed when the update is live at the times already mentioned.
This update has gone live on some PlayStation and xbox consoles, but the playlist is not yet accessible and will not be available until the scheduled time of launch. There are many other changes that this event will come with, including Valkyrie Suzaku Heirloom, Lifeline buffs, a new Lifeline town takeover in Olympus, changes to Ranked, Control LTM returning and changes to the weapons in the replicator.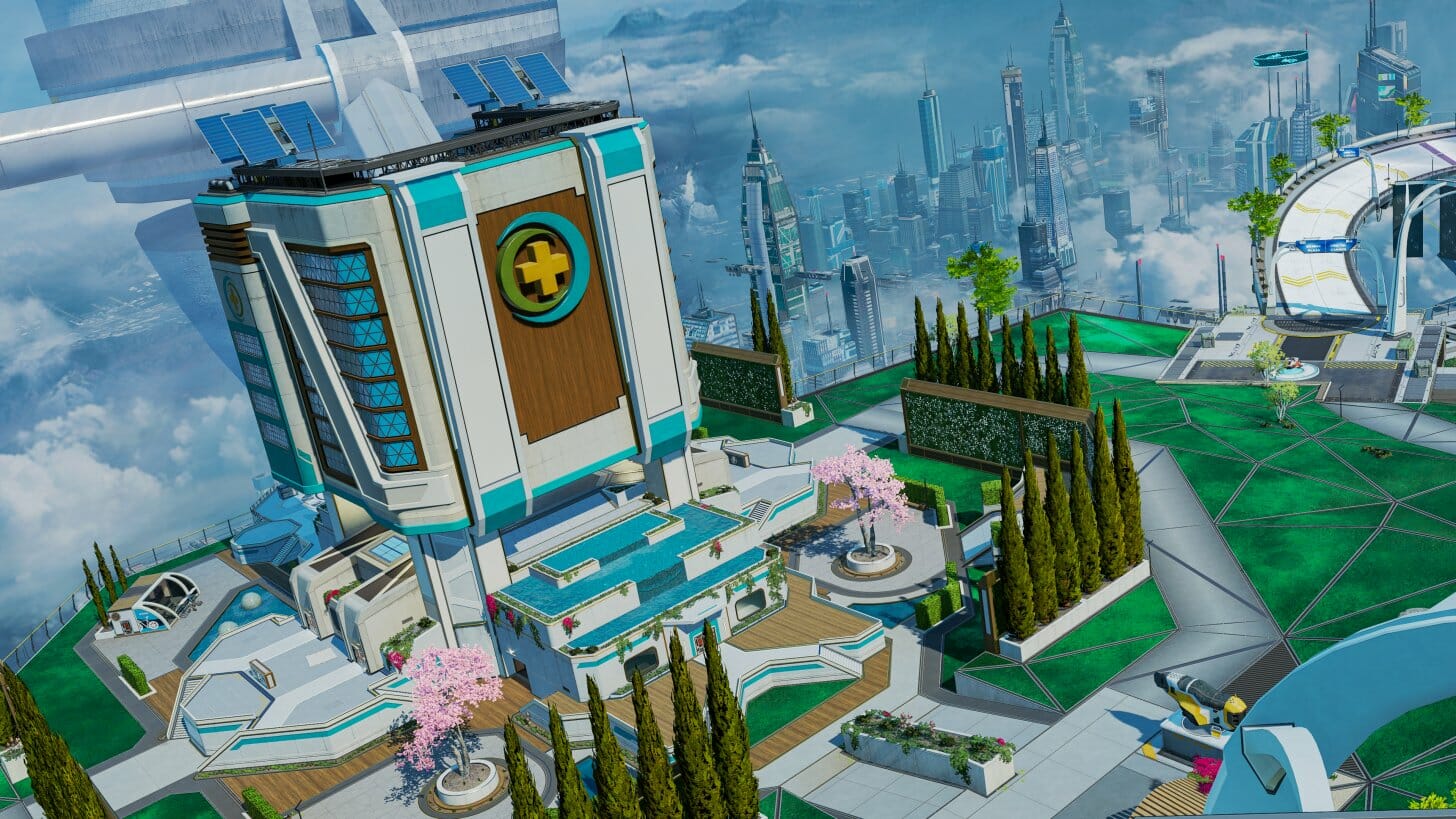 We have already published an article which includes the official patch notes for the changes, but we have a shortened version of the main points which you can see below. You can click here for the official patch notes.
Apex Legends 1.98 Official Patch Notes (Short Version)
The official patch notes are quite long as there are many changes and bug fixes being made, so we have decided to made a short version so you can see the main changes being made.
Apex Legends Awakening Collection Event – Valkyrie 'Suzaku' Heirloom
For every collection event there is a new Heirloom, or Prestige Skin, released for a Legend. The next legend to get their Heirloom is Valkyrie with the Awakening Collection Event launching today and it is called 'Suzaku'. There are a couple of ways in which you can get the Heirloom, which is by purchasing all of the 24-themed, limited-time cosmetics form the Awakening Collection Event.
If you have Heirloom Shards, you can purchase it from the Mythics section in the Store tab in-game once it becomes available.
Lifeline Buffs and 'Clinic' Town Takeover in Olympus
Lifeline is finally getting a rework with some major buffs coming. Here are the changes that have been made:
Combat Revive –  Moved revive cancel option from Lifeline to the player that's getting revived.
D.O.C. Heal Drone

Healing pool increased from 150 to infinite (still lasts 20s).
Doubled the healing radius.

Care Package

Cooldown reduced from 5 minutes to 3.5 minutes.
The weapon attachment panel now comes with a Shield Battery instead of two Shield Cells.
No blue beam on initial drop (will still show up after the Care Package lands).
Lifeline's Clinic is a new place to land in Olympus, which is a new state-of-the-art building, located between Gardens and Grow Towers, in the northeast corner of the map. In the center of the Clinic's main floor stands the Med-bay. With it, legends can take advantage of the most refined automated healing system in the Outlands. Whenever injured legends are standing on the platform, a heal tether will activate and attach to them.
If the Med-bay is charged, they will get continuous healing. Additionally, the Med-bay's holo-displays will indicate if someone is healing, or if the Med-bay is recharging.
If you want better loot, just head to the "Emergency Platform" at the back and use the Care Package console located there. Make sure to reach it first as you can only use the console once per game.
Weapons in the Replicator / Crafting Changes
The R-301 Carbine and the Rampage will be removed from the Replicator, meaning it will now be available as floor loot. These weapons will be replaced by the CAR SMG and Wingman, with the price of each staying the same. These weapons will stay in the Replicator until the new season.
Control LTM Returns to Apex Legends
Control mode returns during the Awakening Collection Event and this time, World's Edge will be joining the rotation with Olympus and Storm Point.
Here are some of the new features that will be added to Control during the Awakening Collection Event:
Introducing Ad Drones to Control for flavour & storytelling purposes, but yes, you can also shoot them.
Matchmaking improvement – Fill slots of missing players at the start of Control with new players to prevent imbalanced matches.
Added tabs to the About screen – seen in Lobby and accessible in Control matches.

One of the new tabs has a breakdown of Ratings values.
The other has a breakdown of how the spawn system works.
Apex Legends Ranked Changes
There are a few changes being made to Ranked, which you can see listed below:
Split Reset
This split's reset is softer
13.1 Split Reset: 6 → 4 divisions
Entry Cost
Lower entry cost
-10 RP across all divisions and tiers.
Diminishing Kill Values:
More RP for high elimination counts
Currently the first three eliminations are worth about 100%. The subsequent three are worth about 80%, and anything after that is worth about 20%. We are changing it so each squad is worth about 20% less, while maintaining a minimum of 20%.  This will give winning teams with high eliminations about 40 to 60 more RP.
Kill Tier Differences
More RP for killing players of higher tier:
IMC Armory Changes
There are quite a few changes being made to the IMC Armories on Storm Point which are the following:
Fixed an exploit allowing players to throw grenades or use an Ash ult to enter through a hole in the collision mesh of the Armories roof (Hotfix).
Fixed an issue where you would become unable to mantle after using the teleporter under the Armory (Hotfix).
Prevented Tridents from landing on top of Armories.
Removed Gold Loot Roller reward at Wave 8.
Decreased chances of hop-ups spawning through the Smart Loot system. Base hop-up spawn rate is now 50% with Gold hop–ups further reduced to 20%.
Smart Loot is no longer generated for teammates outside the Armory.