A new update has been released for Apex Legends and here are the unofficial patch notes 2.06 update today.
Respawn launch new events in Apex Legends to keep the game fresh by adding new content to the game. A new LTM (limited time mode) is currently available to play in the game called Gun Run.
This is an interesting new mode (which I am really enjoying!), where a team of three need to work together to race through a track of weapons. There are three other teams you compete against to see who will get the final kill with the throwing knife. You are able to practice your aim with the throwing knife in the Firing Range as this weapon has not been seen in the game before.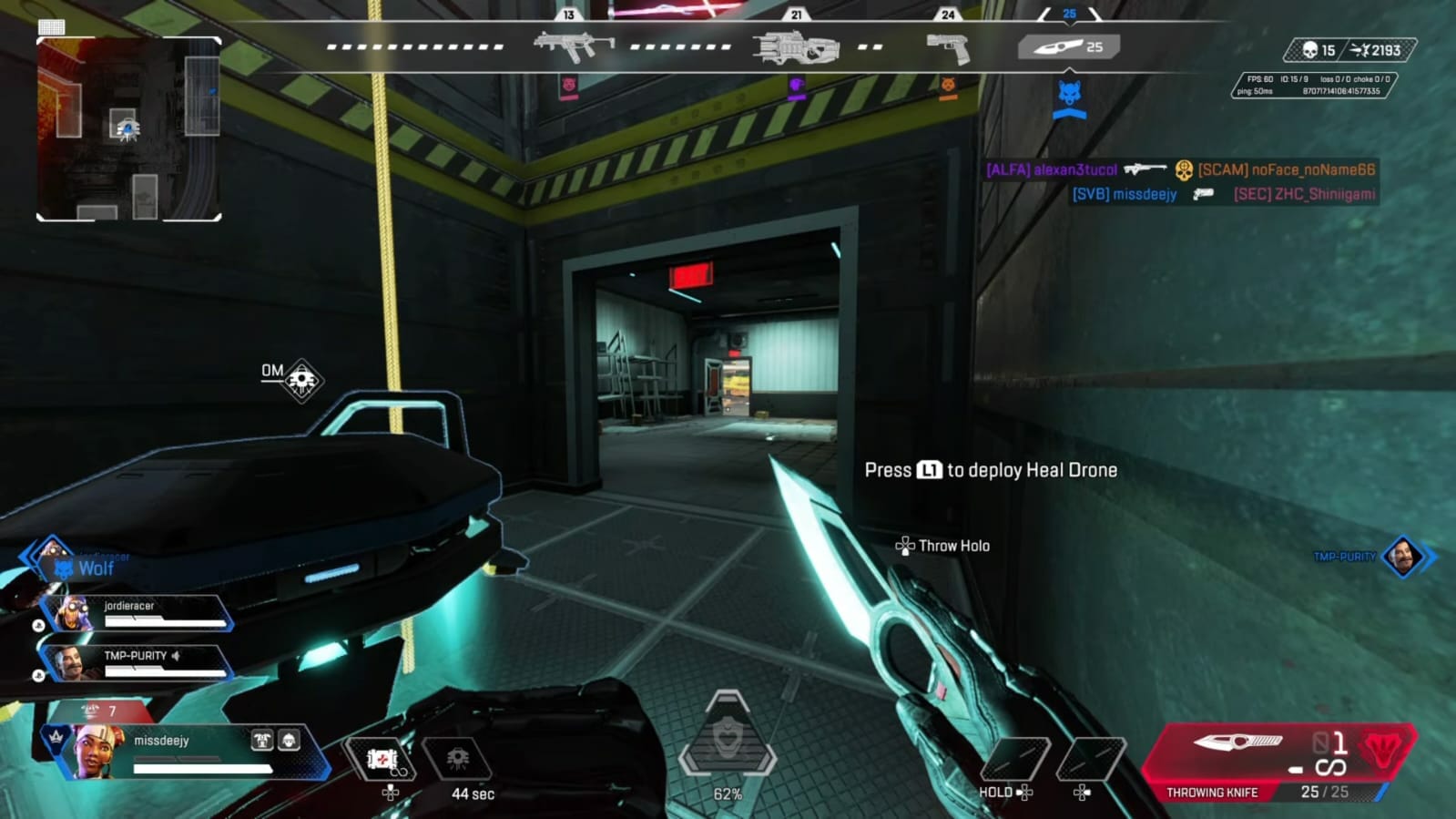 What is in the 2.06 Apex Legends Update Today?
There is a new update that has been released on available platforms for Apex Legends, 2.06, but the official patch notes have not been released by the developers as yet.
The following issues are currently marked as 'coming in a future patch' on the official Apex Legends Trello Board:
Banner incorrectly displaying players in "Rookie" Rank when they are not.
Players at certain ranks not receiving the correct ranked rewards for certain seasons.
Players crashing on reconnection to the game. [Nintendo Switch Only]
We will provide you with an update once an official statement has been made.
There are only a few days left of the Beast of Prey Event, where the Gun Run mode will also not be available, but hopefully this will be a permanent mode in the future!
Respawn have also announced that the Fright or Fight event will be released on October 4th and will run for four weeks.
The LTMs running during the event will be:
Oct 4th – 11th – Shadow Royale
Oct 11th – 18th – Gun Run
Oct 18th – 25th – Control
Oct 25th – Nov 1st – Shadow Royale
The following changes have also been made to the Control LTM:
NEW Timed Event: MRB Timed Event ( Get the MRB and deploy it to create a temporary spawn point for your team).
Updated Timed Event order to have the Bonus Capture event be the 3rd event to trigger, it now also rewards twice as much score as before ( old: 100 score, new: 200 score).
Can now Ping Zones from the Spawn Screen.
For Controller Players; automatically place the cursor on the best spawn point when they get put into the Spawn Screen.
Players automatically pick up ordnance if they walk near it.
Players can now emote on the Intro Podium screen.
The Hammond Labs map now takes place on Olympus After Dark.
Updates to Weapon Loadouts ( loadout compositions).
Updates to weapons in Weapon Loadouts to have the same attachments available to them at the same tiers as BR ( except for scopes).
In the spirit of Olympus After Dark; weapons that support Threat Scopes/Sights have them as an option in the optic selection menu in the Loadout Selection Menu.
Disabled pings for healing items.
Updates to spawn logic that should fix some rare spawn issues ( like being taken to the Spawn Screen with no points to select).
Spawn system tuning to further try to prevent issues where players spawn in sight of enemies or, too close to enemies.