The CoD Warzone & Vanguard season 3 roadmap has been revealed. Here's everything that'll be coming in the new season.
For the past week, we've been awaiting confirmation of when season three for Warzone and Vanguard will release along with the roadmap. We've had teasers suggesting a Godzilla vs King Kong collaboration would be coming to the game, which was confirmed yesterday.
We don't know what the collaboration will entail yet, but Call of Duty did release the trailer for Operation Monarch, which will begin on May 11th. Here's the official trailer from the Call of Duty YouTube channel:
Along with the trailer, the roadmap for Warzone and Vanguard season three has been released. As expected, there will be new game modes available, new gameplay, a new Gulag, new POI's on the Caldera map, changes to existing locations including Peak, and more.
Here's everything we know about Call of Duty Warzone and Vanguard season 3 from the roadmap.
Warzone Season 3 Roadmap
The biggest and most exciting part of the roadmap is the release of Operation Monarch, which is the Godzilla vs Kong collaboration. It'll begin on May 11th, but there's no information regarding what the collaboration includes, but we do know there will be some weapon and operator skins, one of which has already been leaked.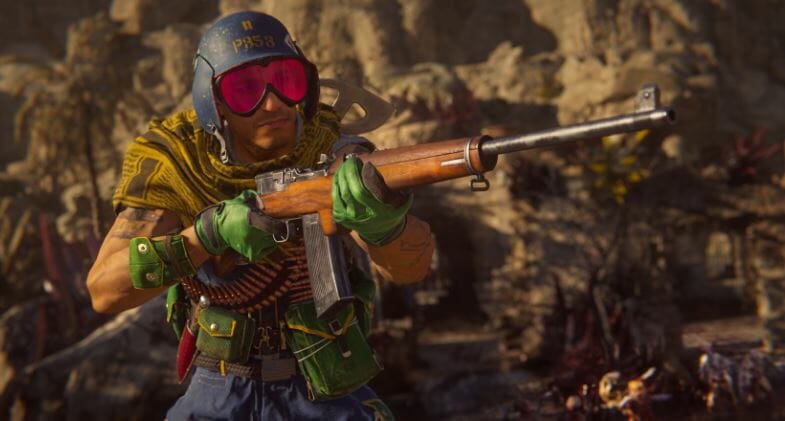 Caldera Iron Trials as well as "new gameplay" are mentioned alongside a new gulag experience, Hold, and a new POI on Caldera called Digsite. Both Vanguard and Warzone will receive new weapons, the M1916 Marksman Rifle and the Nikita AVT Assault at launch, the Sledgehammer melee weapon in-season, and the H4 Blixen SMG in the mid-season update.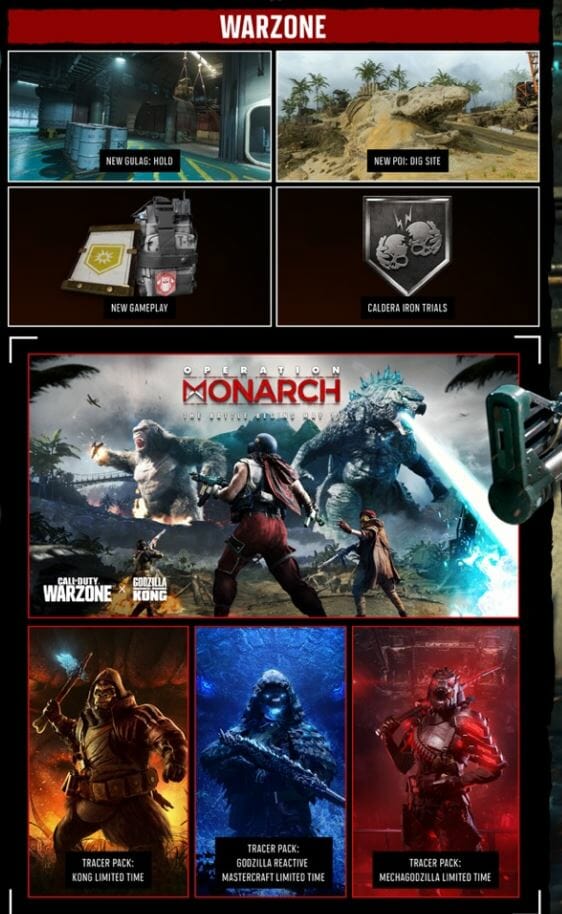 Vanguard Season 3 Roadmap
There are three new operators coming to Vanguard in season 3 along with two new maps, Mayhem and Sphere. Trophy systems will finally be added to the game along with new ranked play season rewards. For Zombie lovers, new weapons and challenges will be coming to the game.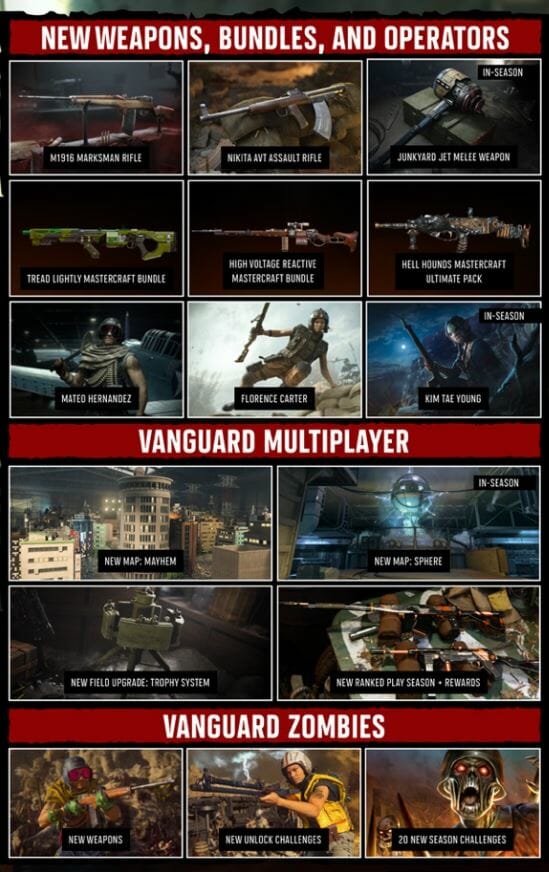 CoD Warzone & Vanguard Season 3 Release Date
If there are no delays, season 3 is scheduled to launch on Wednesday, April 27th, 2022.