Here's the locations where you can collect and find Toy Biplanes at Condo Canyon, Greasy Grove, or Sleepy Sound.
We're two days into the Winterfest Christmas event after the official announcement from Epic Games. Players have been able to open two gifts from the lodge and there have been two challenges that have been released for players to complete.
Each completed challenge rewards players with 18,000 chapter 3 season 1 XP. You'll be able to earn two different cosmetics, one which you'll unlock after seven quests have been completed and another once ten have been completed.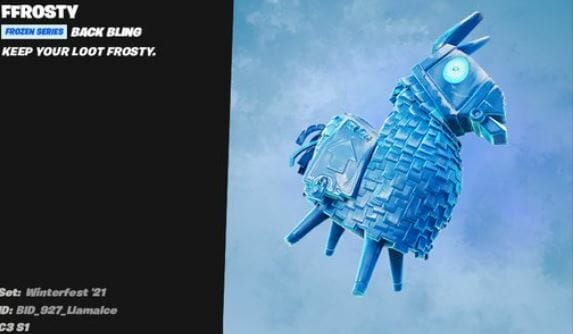 We can now open another present in the Lodge and there's another challenge to complete today. Today's quest requires players to collect Toy Biplanes at Condo Canyon, Greasy Grove, or Sleepy Sound.
Where to collect and find Toy Biplanes in Fortnite All Locations
You can find and collect Fortnite Toy Biplanes at either of the three locations, Condo Canyon, Greasy Grove, or Sleepy Sound. That means you don't need to collect them at each location, pick one and look for the toy.
In order to complete the challenge, you only need to collect a total of three. The best way to go about this is to land at the location that's furthest away from the Battle Bus route as you'll have less players dropping there.
With players rushing to complete these challenges, if you go to one of the three locations that's near the Battle Bus route, you'll be sure to run into trouble. We're also not sure if the Toy Biplanes in Fortnite will disappear once someone else has collect them.
At Greasy Grove, there are a total four locations where you can collect the item. Here's a map with places where they'll spawn:
If you prefer landing in the desert biome or want a location that has more Fortnite Toy Biplanes locations, then you'll want to head to Condo Canyon on the south east side of the new map. Here are all the places where you can find the item here: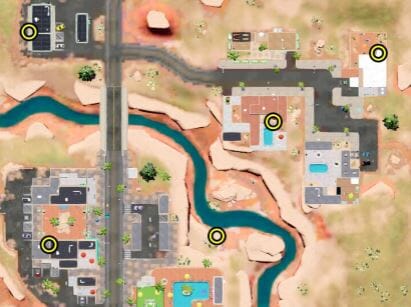 Finally, there are four spots where you'll find Toy Biplanes at Sleepy Sound, a named POI on the top right side of the map in the snow biome. It's best to land on the south side if you're going to complete the challenge here as there are three on the south side and only one on the north side.
If you land on the north side, you'll have to go all the way around or swim through the water to get the other planes, leaving yourself exposed if other players land with you.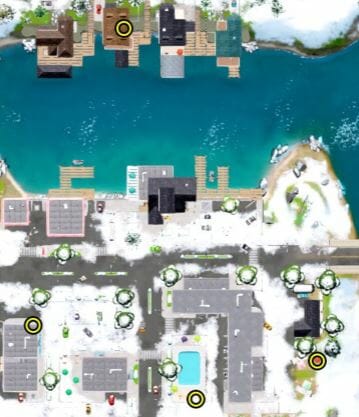 To Finish off, here's a map with all Toy Biplane locations on the Fortnite chapter 3 season 1 map thanks to Fortnite.gg as always for the quick find when it comes to challenges.
Have fun and remember to open your new present in the lodge!