Players are reporting numerous crash and freezing issues in Caldera along with their voice game chat not working.
The new Call of Duty Warzone map is finally here. Players that have purchased Vanguard can now jump into the new pacific map with a worldwide launch for all players tomorrow at 12 AM ET.
Although players seem to be enjoying the new map, the game seems to be plagued with numerous bugs, texture issues, lagging, and now players are porting freezing and crashing issues.
Some players have taken to Twitter and Reddit to vent their frustration at all of the issues the game is currently having. The issues aren't limited to freezing with reports out voice game chat not working either no matter what they try to do in the settings.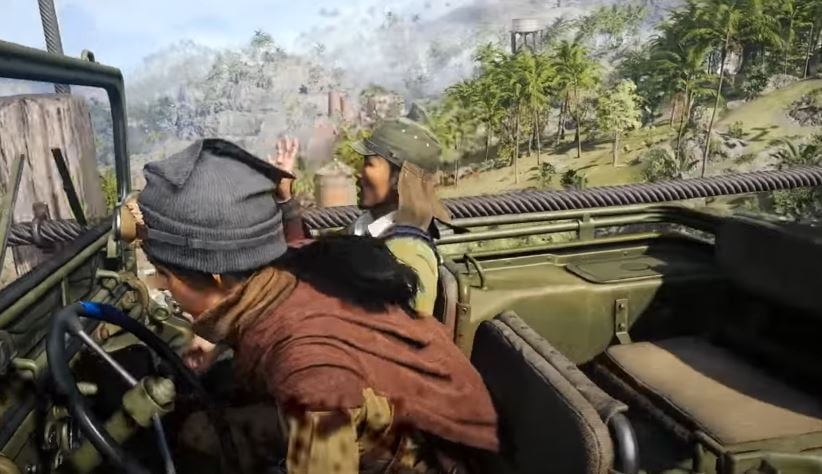 Warzone Pacific New Map Crash and Freezing (PS4, PS5, XBox One, Series X, PC)
The freezing issues on the new Caldera Pacific Warzone map are across PC, PS4, PS5, and Xbox consoles. If the game doesn't freeze for a certain duration, it'll just crash and take players out of the game.
One of the reports comes from Reddit user Lifeestswange. He states he's playing on the PS5 and both he and his teammate have crashed and froze and they haven't actually had the chance to log back in to experience the new map since.
There's no information as to what is causing these errors and issues and it seems like it's happening at random. There's nothing you can do to prevent crashes, but hopefully Raven Software are working on a fix and will deploy it as soon as possible.
Game Voice Chat Not Working Warzone Pacific
Another issue is the voice / game chat not working for the large majority of players. It seems to stem from an issue where the default communication device will reset to default which prevents in-game voice game chat from working.
Unfortunately, there doesn't seem to be a work around at the moment, so players will need to wait until Raven deploy a fix in order for you to be able to hear your teammates in Caldera.