A new day, a new Heardle. Here are our hints and answer for Heardle 20, released on March 17th, 2022.
The last few weeks have seen a number of new games released with their own spin on Wordle. The first few games were all daily word games like Quordle, Dordle, and Octordle. However, more unique games have recently been released.
Heardle is one of those games, a game that was released less than three weeks ago. A few days after launch, several musicians and streaming platforms tweeted their score causing Heardle to gain an influx of players.
If you're new to the game, the premise is simple. You need to listen to part of the song and try to guess the name of the song. Most of the time, you won't be able to guess the song just from the first clip. There's a total of six snippets, and each one is unlocked after an incorrect or skipped guess.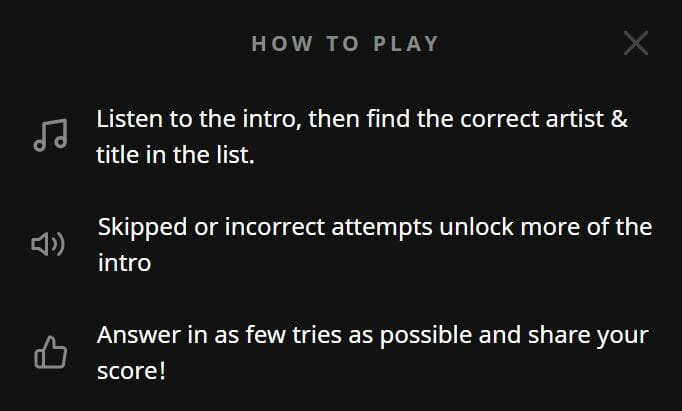 Regardless of whether your fail or succeed in guessing the daily Heardle, you'll be able to share your results. There's also a streak similar to Wordle.
A new song is unlocked each day at midnight local time, which replaces the previous one. If you're impatient, you can change the time on your phone in order to play the next Heardle early. A new song is now available, Heardle 20. Here are our hints followed by the answer for March 17th, 2022.
UPDATE: Click HERE to view the Heardle March 18 hints and answer.
Daily Hints
Although we've had some easy songs to guess recently, they're not easy for everyone. There have been more songs that were released before 2000 recently, and some players have been struggling with the answer.
If you're finding today's Heardle difficult, we have some hints below to hopefully make it easier:
Hint 1: Released on October 31, 1984.
Hint 2: Single by Madonna
Hint 3: Like a [blank]
Heardle 20 March 17th, 2022 Answer
The answer to Heardle 20, released on 17th March 2022 is Madonna, Like a Virgin.