Another day, another Heardle to conquer. Here are our hints and the answer for Heardle 21, released on March 18th, 2022.
Since the successful launch of Wordle, players are spoilt for choice when it comes to what games to play once they've completed the daily five-letter word that Wordle tasks players to guess in six attempts or less.
Unfortunately for some, their games are being taken down with the New York Times sending DMCA notices to some. Wordle Archive was one of them, a game that allows players to play any of the previously released Wordle words.
It likely won't stop there, and we could see other games like Worldle taken down next. Hopefully, Heardle isn't one of the games that see a similar fate. The game was released three weeks ago and went viral a week ago on Twitter.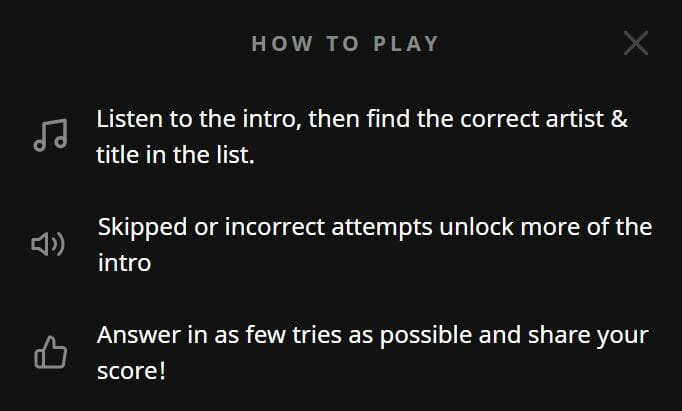 Heardle tasks players with guessing the song of the day in six tries or less. You start off by listening to a short clip of the daily song and are then able to either take or skip a guess. Each incorrect or skipped guess will unlock more of the song.
The more of the song you unlock, the worse your score is and the end. Like Wordle, you can then share your score on Twitter. There's a new song that unlocks each day at midnight local time. For those of you that are impatient, you can change the time on your phone to play the next Heardle earlier.
There's a new song available for Heardle 21, released on March 18th, 2022. We've been providing our own hints for each day to help players out if they have no idea what song is along with the answer. Today is no different, and you can find our hints along with the answer below.
UPDATE: Heardle 22 (March 19, 2022) answer and hints available HERE.
Daily Hints
What might be an easy song for some will be a hard song for others. For that reason, we provide hints to help anyone that's struggling. You can find our hints for the March 18th Heardle below:
Hint 1: Released on 13 October 2001
Hint 2: Single by Daft Punk
Hint 3: One of Kanye West's songs featured a sample of the song.
Hint 4: Harder, Better, [blank], [blank]
Heardle 21 March 18th, 2022 Answer
The answer to Heardle 21, released on 18th March 2022 is Daft Punk, Harder, Better, Faster, Stronger.