A new day, another Heardle to conquer. Here are our hints along with the answer to number 25, released on March 22nd, 2022.
Heardle is a fairly new game that was released a few weeks ago and is a musical take on the Wordle daily word game. The game already has millions of daily players although no actual figures regarding the total and daily players have ever been released.
The premise of the game is simple; listen to small clips of the selected song and try to guess the name and artist of the song. You start off with one small clip with more unlocking with each incorrect or skipped guess.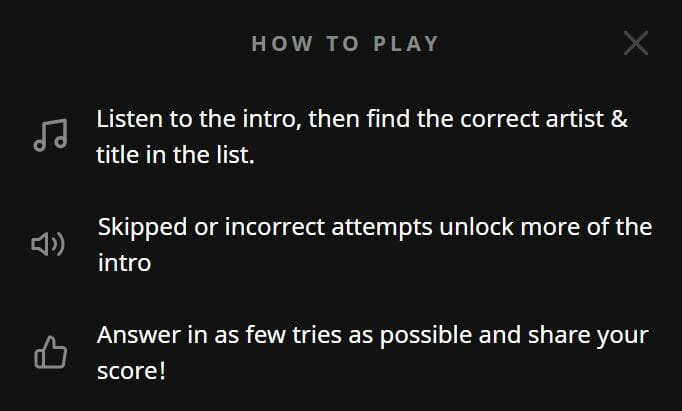 You get a total of six snippets and if you can't guess the song correctly within these six snippets, you'll lose your winning streak. A new song is unlocked at midnight local time and if you're struggling with Heardle 25, we have some hints below along with the answer.
UPDATE: Heardle March 23 Answer
Daily Hints
Some players will find a song hard whilst others will find them easy, it all depends on your taste in music and your age. We've seen some of the Heardle songs from the 1980s and others have been released within the last few years.
If you're struggling with the March 22 song even after listening to some or all of the snippets, we have some hints to help you out:
Hint 1: Released on August 29, 2000
Hint 2: Single by Destiny's Child
Hint 4: Independent [blank] Part [blank]
Heardle 25 March 22nd, 2022 Answer
The answer to Heardle 25, released on 22nd March 2022 is Destiny's Child – Independent Woman Pt. 1