Warzone players are once again being faced with the Status Savannah error. Here are ways in which you can fix the error and continue playing the game as normal.
Over the past six months, there have been various Warzone issues that have plagued the game. The launch of Vanguard saw a number of major bugs introduced into the game, most of which took months to fix.
Xbox players were having issues loading into games, PlayStation players were freezing and crashing, and there were numerous issues with operator skins that would make players invisible.
These issues have been addressed, but older errors are resurfacing, and that's the case today. Players are reporting that they're getting the status: Savannah error message that prevents players from partying up with friends.
However, there are a few known fixes for the error message, and we've listed them below.
How to fix Warzone Status Savannah error
A couple of hours ago, we saw reports on Twitter that players were getting the "Unable to join game session, the host cannot be joined or gameplay is paused. status: SAVANNAH" error message.
This occurs when you try to join a Warzone party, but it doesn't appear to happen for everybody. Here are some ways to fix the error message.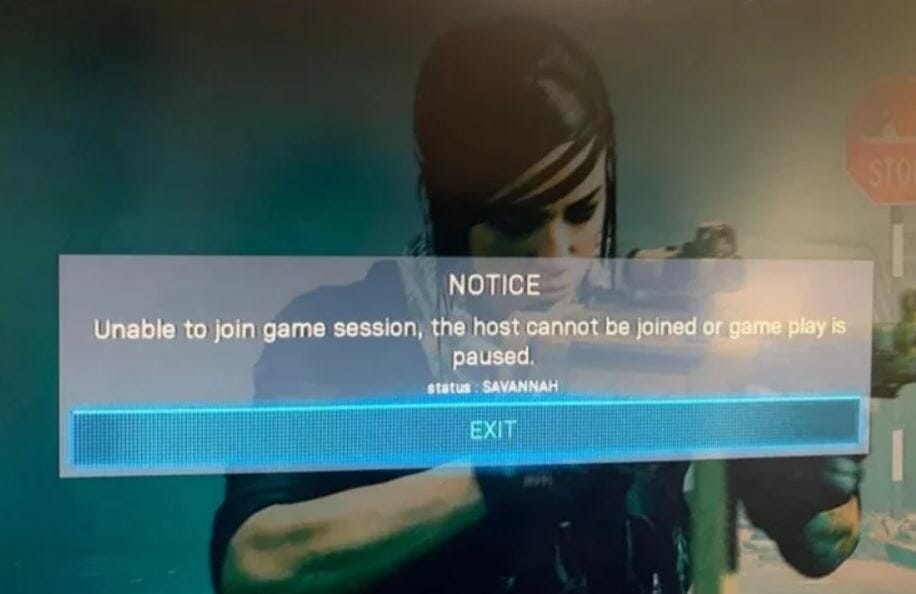 How to fix Warzone Status Savannah error on PC April 19 2022
This error message isn't limited to just console players, PC players are affected too. To fix the issue, try one of the following methods:
Update Game
There's a new update that went live today, and sometimes you just need to download the latest version of the game. You can do this manually by following the steps below:
Load Battle.net
Select 'Call of Duty: Warzone'
Hit the cog (settings) button next to Warzone, and click on 'Check for Updates'
Download and install any pending updates.
Retry the game and try to join a friend's lobby.
How to fix Warzone Status Savannah error on PS4, PS5, Xbox Series X|S & One
If you're on a console, it's usually easier to fix this error message. Go to the Modern Warfare Warzone file on your PS4 or PS4, and press the options button on your controller.
You'll see an option to check for updates, select this and if there's an update, you'll be able to download it. For Xbox One, Series X|S players, follow the steps below:
Go to Call of Duty: Warzone
Find the game's reserve data and uninstall
Update the game
Load Warzone and try to join a friend's party.
Hopefully, these steps will help you fix the Savannah error that players are experiencing on April 19th, 2022.