Here is how to claim the Valkyrie Deep Dive Skin and other cosmetics in Apex Legends if you have a Twitch Prime account.
Every month in Apex Legends, a new bundle is released exclusively for Twitch Prime members for free. These bundles contain a Skin for a particular Legend as well as some other cosmetics, which is typically a Banner for the same Legend as well as a Weapon Skin.
In order to redeem your exclusive content, you must first ensure that you have your EA account linked to your Twitch Prime account as there is only one bundle that can be claimed per Prime account. Once your accounts have been linked and you have claimed your content, there will be a message at the top that says 'Successfully claimed' and when you log in to your account next, you should have a message to show you have redeemed the new cosmetics.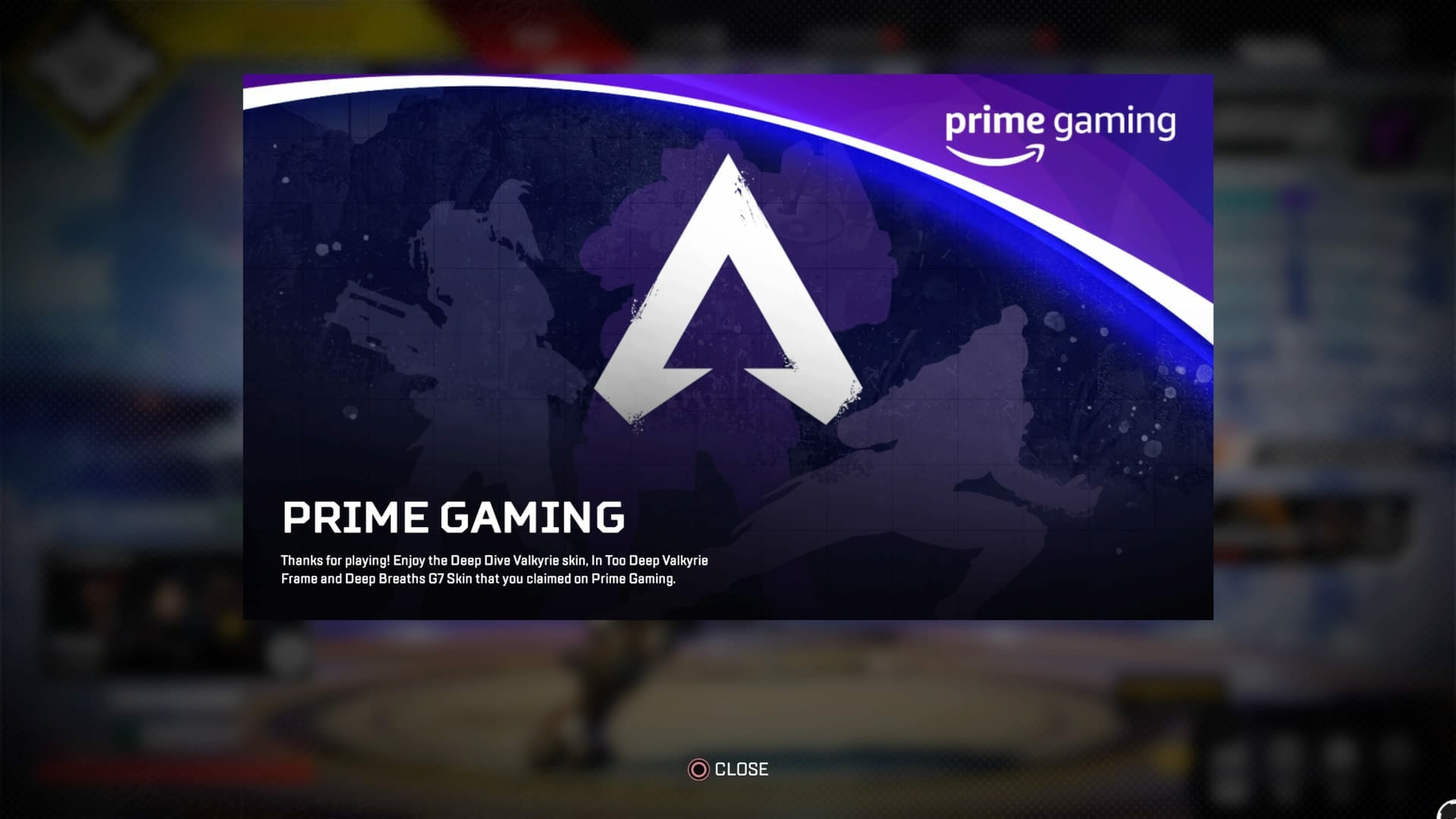 Apex Legends Prime Gaming Valkyrie Deep Dive Skin – April 2022
This month, there is a new Skin for Valkyrie and the name of the Skin is called Deep Dive and is of Epic rarity. There is also a Valkyrie Banner Frame called 'In Too Deep' as well as a Weapon Skin for the G7 Scout, called 'Deep Breaths'.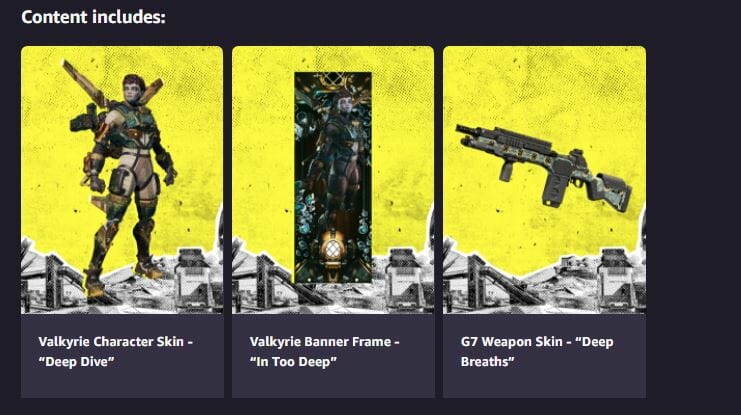 You will have to redeem these items by going into the gaming section of Amazon, or alternatively, click here for the direct link. These items will only be available for a limited time, which is from April 21st till May 19th 2022 to make sure you claim it as soon as possible so you don't forget!
Here is a closer look at the Deep Dive Valkyrie Skin: