Here are the locations of the golden balloons for the "Pop 10 Golden Balloons" challenge in Fortnite Season 7, Week 9.
New challenges are released every week in Fortnite and the challenges of Season 7, Week 9 have just been unlocked. One of the challenges players need to complete for this week is to "Pop Golden Balloons" and you are required to pop 10 balloons in order to complete the challenge. We have marked the places in which you can find the balloons on the map below: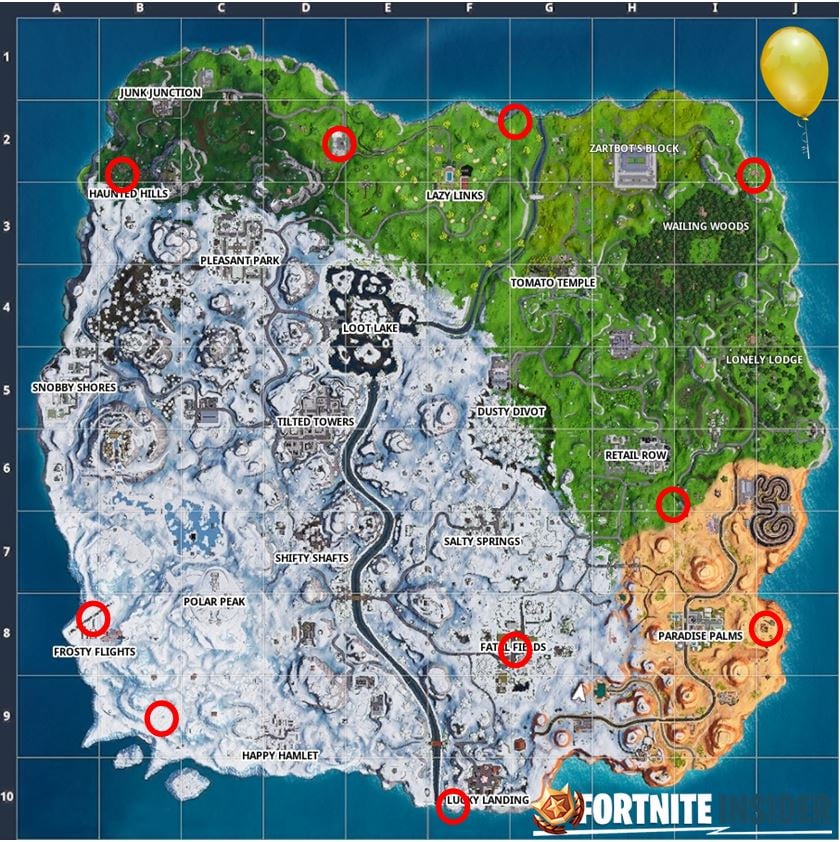 There are more balloons that can be found so feel free to drop a comment if you come across any other balloons.