A new Apex Legends update, 1.93, has gone live on April 4th, 2022. Here are the patch notes of the changes that have been made.
The Warriors Collection Event will only be live for a week from now, which means the Control LTM (Limited Time Mode) will be removed from the playlist again, so enjoy it whilst it's still around! This mode will likely become a permanent one in the future, possibly next season, as it has been well received by the community and has brought another player base to the game.
If you really want to get your hands on the Crypto Heirloom that was introduced in this event, you will need to purchase all of the collection items to be granted the Heirloom for free, without the need for any of the Heirloom Shards, which are very rare to come by (trust me, I'm still waiting on mine!).
What has been added in the 1.93 Apex Legends Update? Unofficial Patch Notes
If you didn't already know, there is a story that reveals more of Bangalore's lore in-game. There are already two parts of the story that have been released, which shows Wraith (Renee) telling Bangalore (Anita) what she has found out about her brother. Wraith says that her brother has been killed, but there is no documentation confirming his death.
There are little challenges you need to complete in-game, which unlock some new trackers for you. One of the challenges is to use the G7-Scout to hit as many targets you can in a minute. This will unlock the 'Scout of Action' tracker, where you can show off your high score. There is also a challenge where you need to deal as much damage to the target with the Bocek Bow as you can in a minute and again, there is a 'Jackson's Bow-out' tracker for you to show the high score you have for this challenge too.
The final part of the Bangalore story has been added in this update and is now live for you to play! This challenge requires you to deal 1250 damage in 'Smoke Show' where you use the P2020 with the digital-threat to shoot the dummies in the smoke. There is also a scene with Bangalore and Loba, which appears right after you have completed the challenge. You will also be granted the 'Smoke Show' tracker.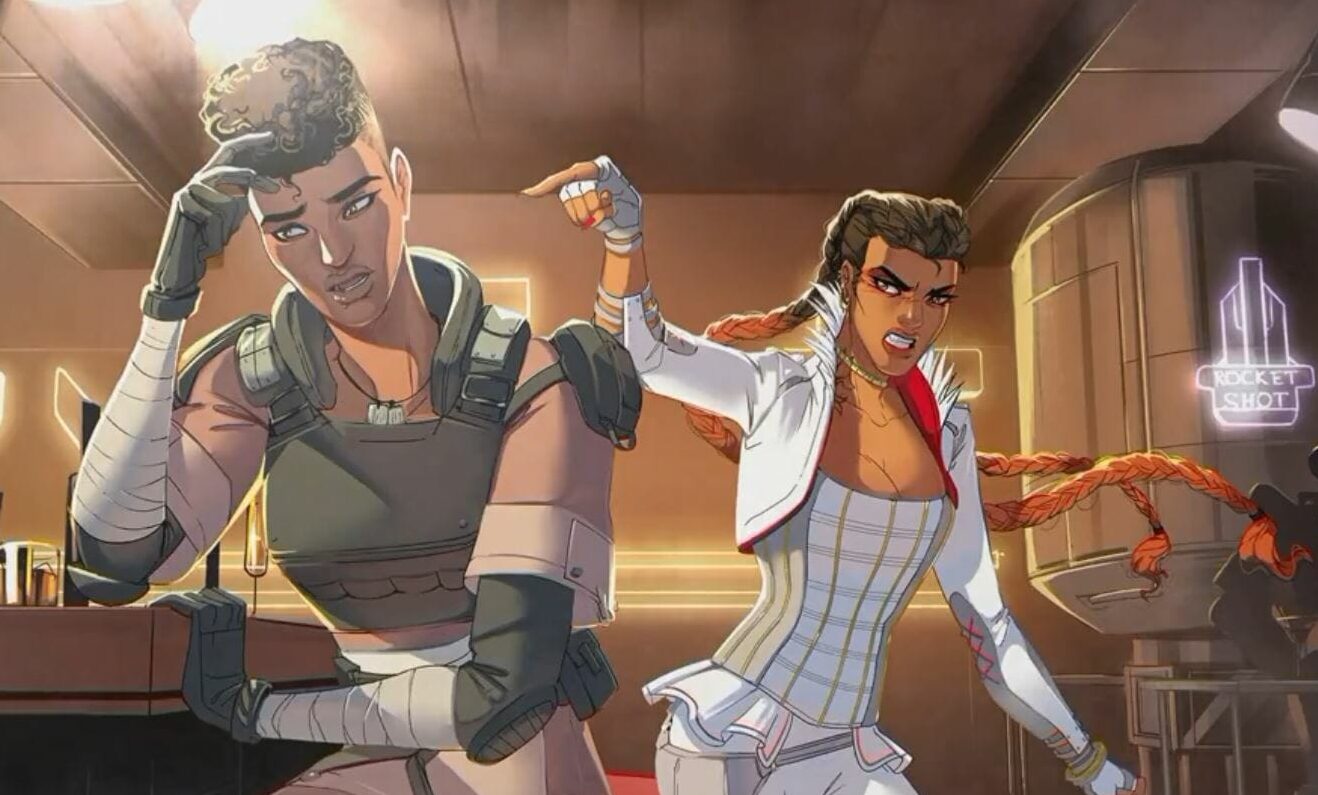 As with most Apex updates, there is a bug that occurs once you have finished the event, which is that the FOV may be locked at 70. The workaround for this is to restart your game. Here is what Respawn said about the bug:
"For those completing Bangalore's story event: after completion, your FOV may lock at 70 until you restart the game. We have a fix for this planned for next week's patch. Carry on, legends."