Here are the official patch notes of the changes that have been made in the Apex Legends 1.97 update.
There are a few changes that have been made to Storm Point since the release of the new season, with the new Downed Beast POI being added as well as IMC Armories.
The IMC Armories are a great place to go to upgrade your loot and the more waves of Spectres you fight, the better your loot will be. There are loot bins in the IMC Armory which you will gain access to after you have destroyed the Spectres.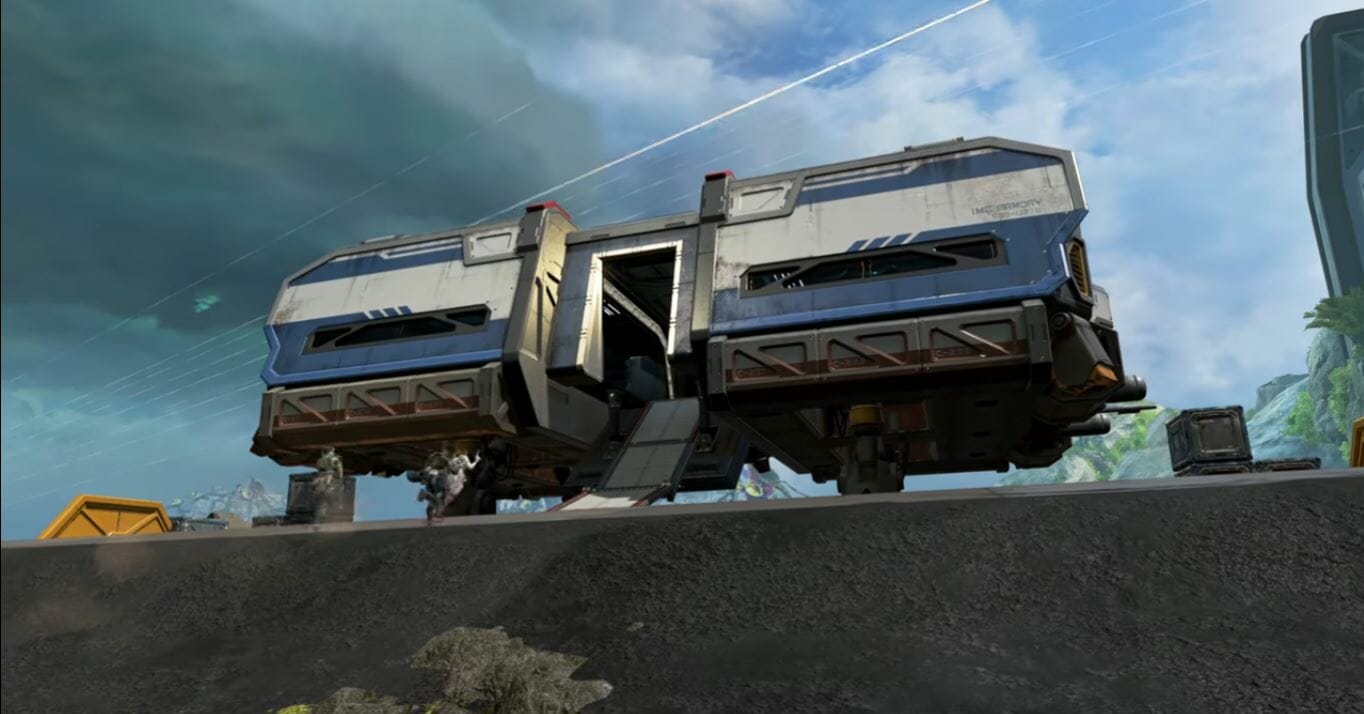 If you manage to kill 8 waves of these, you will also be granted a gold loot ball, which contains a Gold Backpack, Gold Knock-Down Shield and a Gold Helmet. It does make a lot of noise when you are fighting the Spectres though, so you will more than likely be pushed by a team, who usually stay at the top to try and kill you once you are done.
What is in the Apex Legends 1.97 Update – Official Patch Notes June 7, 2022
There are some annoying glitches with the IMC Armories, but some of these have been address in the 1.97 update for Apex Legends, which is now available for download. Some other client and server issues have also been address and you can see the official patch notes on the changes made in the update below:
Addressed improper Ranked rewards – The correct dive trails, holosprays, gun charms, and badges will start rolling out to players throughout the day.
IMC Armories: Addressed exploits related to clipping through the roof, a mantling bug after teleporting in, and various script errors.
Fixed the occasional server-wide thud sound related to Newcastle's ultimate.
Resolved next-gen Xbox audio distortion.
Various script errors
The random sound bug where you would hear Newcastle's Ultimate being placed when he's not close by has also finally been addressed in this update! We will let you know if there are any more updates made!