Here is the answer and some hints for the Wordle 240 word for today, released on February 14th 2022.
UPDATE: THE ANSWER TO WORDLE 241 IS OUT NOW. CLICK HERE FOR THE HINTS AND ANSWER!
Wordle is an extremely popular word game which is only gaining more popularity day by day. Users of this game usually post their results on Social Media once they have completed the Wordle of the day to show how well they did which is shown with a series of grey, yellow and green squares as well as the Wordle number.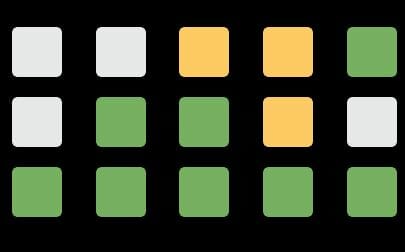 The word can be absolutely any five letter word in the American English language, so it can be difficult to solve, if you don't make the right guesses at the start. We usually recommend using a word that has at least two vowels in it as the starter word, to help you to get a nice base for the word. I like to switch my starter word to change things up a little bit.
Wordle Hints Today
We will of course be giving you hints so you can solve the word before you giving you the answer and the hints we have for Wordle 240 can be seen below.
Hint 1: Contains the letter Y which isn't at the end of the word.
Hint 2: It starts with the letter C
Hint 3: There is only one vowel in this word.
Hint 4: The word means to be distrustful of human sincerity or integrity.
What is the Wordle 240 Answer Today? (February 14th, 2022)
Here is the walkthrough of how I managed to come to the answer for Wordle 240 today. I started with the word 'URINE' as this word has three vowels and I do like coming back to this starter word a lot. This word only showed me there was an I and an N in the word, but not in the correct position. I then thought of words that had an I and an N in and so I decided to do with the word 'CINCH'. This was a great second word as I had managed to place the C and the N in the correct positions, but the I was still not placed in the right spot and I also knew there was another C in the word.
I then thought of words that have have two C's in it and my first thought was 'CYCLE' but I knew that couldn't be the word as the N was placed in the third place. I then thought of another word that had two C's in it and it fit perfectly in the letters that were already placed and happened to be the answer to Wordle 240 which was..
CYNIC!
Well done if you got that one right! Make sure you check out Nerdle if you like math equations and don't worry, we've got you covered with the answers!
Today's 'Nerdle' Equation of the Day 26 Answer: February 14th 2022