Here is the answer and some hints for the Wordle 241 word for today, released on February 15th 2022.
UPDATE: THE ANSWER AND HINTS FOR WORDLE 242 ARE OUT NOW, WHICH YOU CAN SEE BY CLICKING HERE!
Wordle is a very interesting game that requires players to think of the five letter word for the day in six guesses or less with no clue as to what the word is. Players should be able to decipher the word by the guesses they make as the tiles will change colours, letting you know if you have guessed the right letter or not and if it's in the correct position.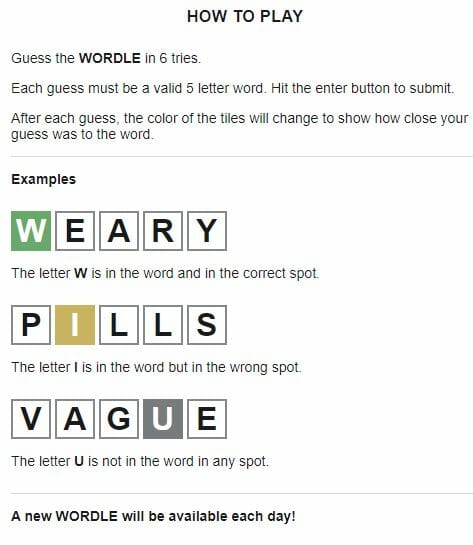 A new word is released every single day at midnight in your time zone and we will always have the answers and hints for the answer to help you to figure out the Wordle if you need any help, so make sure you come back daily!
Wordle Hints Today
Here are the four hints we have for Wordle 241 released today:
Hint 1: Contains the letter M
Hint 2: It starts with the letter A
Hint 3: There is two different vowels in this word, but one appears twice.
Hint 4: This word means a distinct smell, usually pleasant.
What is the Wordle 241 Answer Today? (February 15th, 2022)
Here is how I managed to guess the answer to Wordle 241 in three tries today. I started with the word 'TRAIN' and this word showed that I had placed the R in the correct position and that there is an A in the word, but it is in the wrong position. As there was no I in the word, I thought that there would have to be another vowel in the word and thought that maybe the word started with an A. I decided to go for the word 'ARMOR' thinking it might be another American word that us Brits write differently, but that was not the case.
The word was a good guess though as it meant that I had placed both the A and the R in the correct position and that there was an O and an M in the Wordle today, just in the wrong place. I thought of switching the O and the M to see if that would make me think of another letter word, which so happened to be the answer to Wordle 241 which is…
AROMA!
Update: For some players, the answer will be Agora. It depends on whether you're playing on the old site or NY times.
Well done if you guessed that correctly!
Today's 'Wordle' Word of the Day Answer #242: February 16th 2022