Here is the answer and some hints for the Wordle 245 word for today, released on February 19th 2022.
UPDATE: CLICK HERE FOR THE HINTS AND ANSWERS TO WORDLE 246!
Wordle is a very popular word game that has gained a lot more players by having an easy way to share results on social media without spoiling the word of the day. The aim of the game is simple, guess the five letter word in six guesses or less and the only clues you get are in the guesses themselves. The letters you guess will either turn green, yellow or grey, which lets you know if you got the letters right and if they are positioned in the correct place in the Wordle of the day.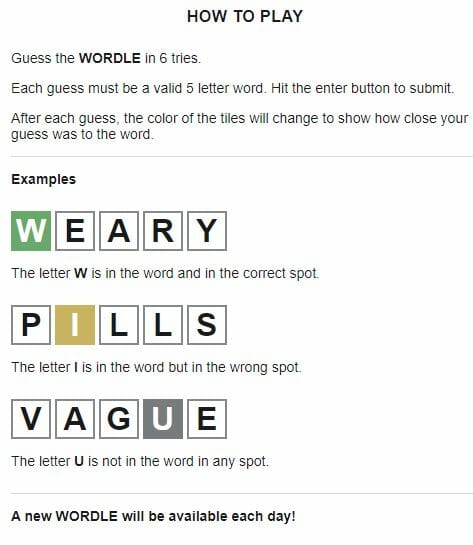 Wordle Hints Today
We like to give our readers some hints for the word in case they are struggling before giving the answer so you can still have the sense of accomplishment of guessing the Wordle with a little help from us. Here are the hints we have for Wordle 245.
Hint 1: Contains the letter W
Hint 2: It starts with the letter S
Hint 3: There is only one vowel in this word.
Hint 4: The word means to wash or rinse out (an area or container) by pouring large amounts of water or other liquid over or into it.
Hint 5: The word isn't commonly used.
What is the Wordle 245 Answer Today? (February 19th, 2022)
The Wordle 245 word was quite weird today and I got it in five guesses, although it could have easily been six due to the letters I had guessed. To start off, I went with the word 'URINE' which showed the I was placed in the correct place, but no other letters appear in the Wordle of the day. If there's an I in the middle of the word, there is a possibility of having an A or an O as the second letter, so my next guess was 'TOILS'. This placed an L in the fourth position and showed there was an S in the word. I then guessed the word 'SPILL' which placed all the letters apart from the second letter. This meant there were actually quite a few words the Wordle could be and after guessing the word 'SKILL' the next guess I made was the answer to Wordle 245 which is..
SWILL!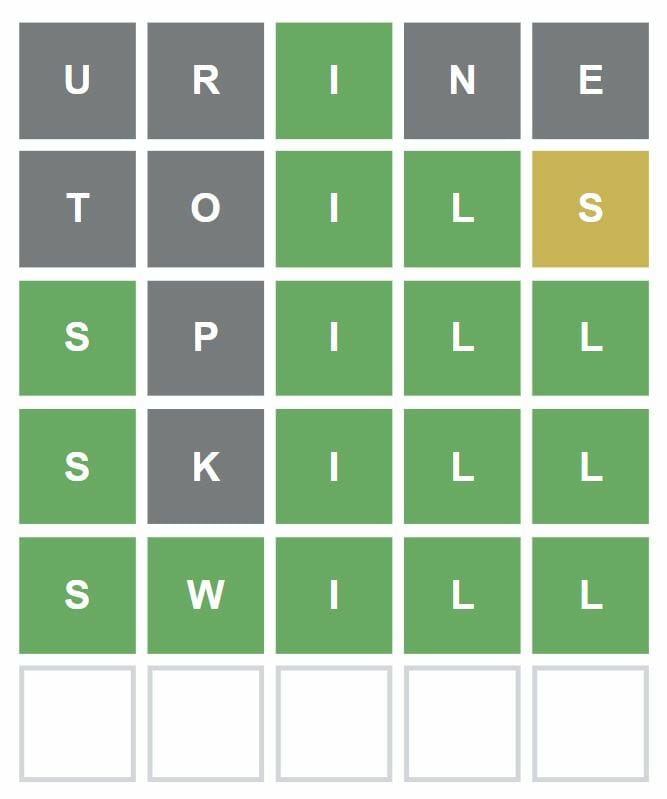 Well done if you guessed today's Wordle correctly! It definitely helps if you already knew the word contains a W in it! Make sure you check back tomorrow for the new Wordle which resets at midnight in your time zone.