Here is the answer and some hints for the Wordle 246 word for today, released on February 20th 2022.
UPDATE: CLICK HERE FOR THE HINTS AND ANSWER TO WORDLE 247.
Wordle is a great game that has such a simple concept but can be very challenging. The aim of the game is to guess the five letter word in six guesses or less with the only clues being in the guesses you make. There is a hard mode you can try if you have been finding it too easy which you can turn on and off in the settings. This mode makes you use all the correctly guessed letters in the previous words, in your next guess.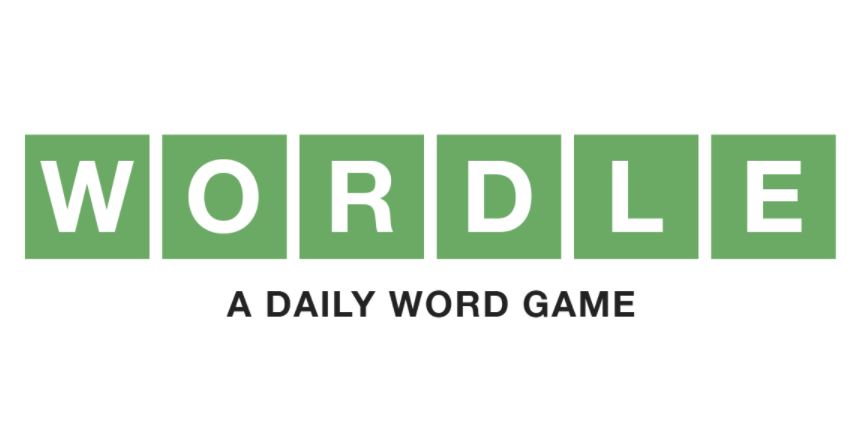 Wordle Hints Today
As usual, we have hints to help you to solve the Wordle of the day if your struggling and here are the clues we have for Wordle 246.
Hint 1: Contains the letter C.
Hint 2: It starts with the letter T.
Hint 3: There are two vowels in this word.
Hint 4: The word means understood or implied without being stated.
Hint 5: The word isn't commonly used.
What is the Wordle 246 Answer Today? (February 20th, 2022)
The word today did take me a little while to get as I have to say it's not a word I've used before, but I did manage to get it on the fourth guess due to the previous guesses I had made today. Here is how I got the Wordle 246 answer today. I started with 'URINE' which just showed me there was an I in the word, but it wasn't placed in the correct position. It was very possible there is only an I as the vowel, in which case the I would be in the second place, so I decided to go for the word 'PITCH'. Unfortunately the I was not in the second place either, which means there is probably another vowel in the word. I also managed to find out there was a T and a C in the word, but again they were not put in the correct place.
For the third guess, I decided to go for 'CACTI' which placed the A and the C in the correct place, but again the I and the T were still not in the right position. This meant that the I would have to be in the fourth place as there are no words I can think of that start 'IAC'. This leaves the T which could be at the start or the end, but then I realised that I could actually place the T and the start and at the end, which made the answer for Wordle 246 to be…
TACIT!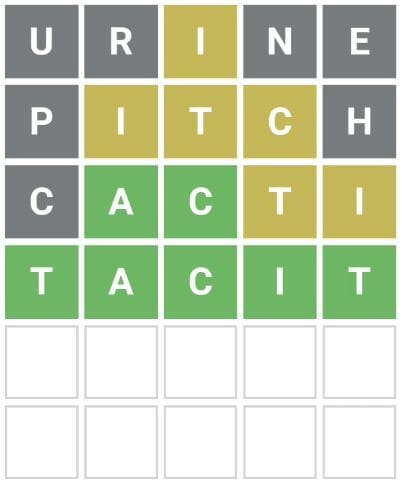 Well done if you got that right! As always, we will be covering all of the answers for Wordle as well as providing you with hints for the day, so make sure you check in daily! There is a new game we can across called Octordle, where you have to guess eight five-letter words at a time! Check out our article below for the answers to Octordle 26:
Today's 'Octordle' Word of the Day Answer #26: February 19th 2022