Here is the answer and some hints for the Wordle 261 word for today, released on March 7th 2022.
UPDATE: CLICK HERE FOR THE HINTS AND ANSWER TO WORDLE 262!
Wordle is an extremely popular game that at this point really needs no introduction. There is a new five-letter word released on a daily basis at midnight in your time zone so if you want to keep your win streak up, you will need to make sure you go back and guess the word every day!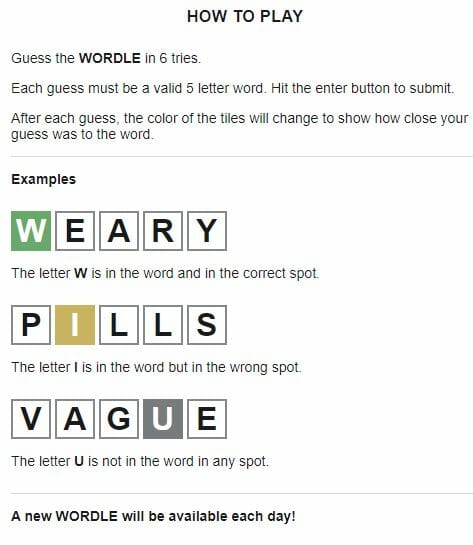 There are many games that have been inspired by Wordle and have a similar concept with their own unique twists. Some of the more popular games are Nerdle (my personal favourite), Dordle, Quordle, Octordle and Lewdle, to name a few.
Wordle 261 Hints Today March 6 2022
The Wordle word can be tricky sometimes so we give our readers some hints to nudge you in the right direction before giving the answer, so here are the hints we have for Wordle 261 today.
Hint 1: Contains the letter R.
Hint 2: It starts with the letter H.
Hint 3: There are two vowels in the word today.
Hint 4: To store things.
What is the Wordle 261 Answer Today? (March 6th, 2022)
So today I managed to guess the Wordle in two guesses! If you've been seeing all the past Wordles I've done, the majority of the times I've used one or two words as my starter word, which is either 'URINE' or 'AUDIO' as they have three and four vowels in them respectively. I feel like knowing all the vowels that are in word of the day is helpful as it makes it makes the pool of possible words a lot smaller.
Today I decided to just switch things up a bit and choose a random word that has two vowels in it so I decided on the word 'TRIBE'. This wasn't the best guess for today's word as it only showed me there was an R in the word and it wasn't in the right place. For my next guess, I would have to choose a word that either has all the remaining vowels in them or at least two and it of course had to be a word that has an R in it, but in a different place as the guess before. I also wanted to make sure I used different consonants as well to ensure I did not waste the guess and luckily the next word I guessed was the answer to Wordle 261 which is…
HOARD!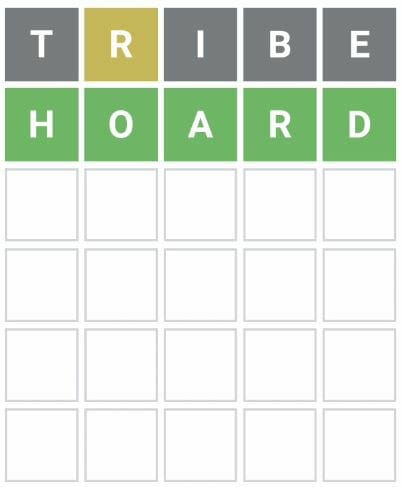 Well done if you managed to guess that correctly!
Today's 'Wordle' Word of the Day Answer #262: March 8th 2022