Players are having trouble with the new Vargo 52 Warzone blueprint bundle not working or unlocking. Here's what we know regarding a fix.
We're a few weeks away from the end of Warzone and Vanguard season 2. There have been a few issues with the game this season with more skin glitches, which made players invisible if they were wearing a particular skin, crashing issues mainly on Xbox consoles, and general stability issues.
Recently, Raven Software introduced Iron Trials on the Rebirth Island Alcatraz map, which seems to be popular among the player base. Players were looking at using the new Vargo 52 weapon during iron trials and in general.
The weapon appears to be one of the best long-range weapons in the game, although popular YouTubers including JGod have provided players with a loadout for those that are looking to use the Vargo 52 as an SMG or sniper support.
There's three different ways to unlock this weapon, but for those that are looking to use weapon as soon as possible, they'll want to use the easiest method of unlocking it, which is purchasing the FerroFluid blueprint. However it's not working as intended, and here's everything you need to know about a fix.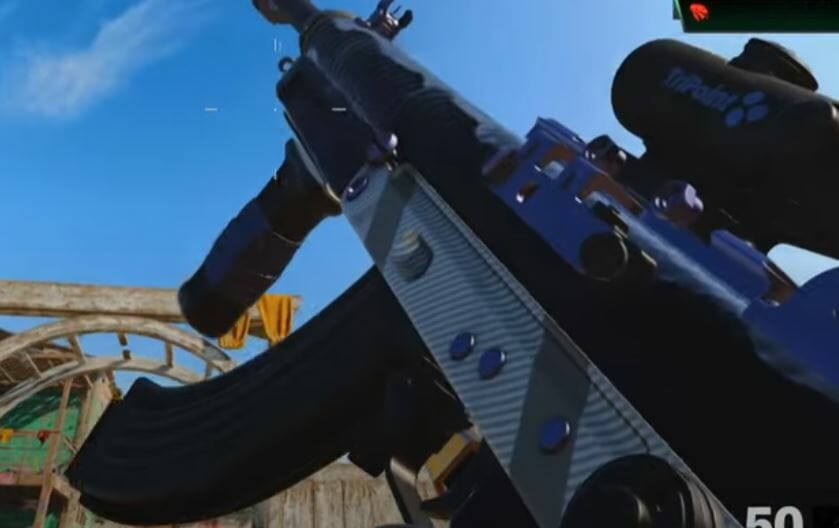 Warzone Vargo 52 FerroFluid Blueprint Not Working
Since the release of the FerroFluid bluepring, players have reported that it's unusable with the Vargo 52 not loading in when they go into a match or when they obtain it from a loadout in warzone.
Players need to spend 2,000 COD points, which is twenty dollars, in order to get the Tracer Pack: Ferro Fury. The fact that players are having issues with a blueprint that's part of the pack is typical Raven Software.
It gets worse. According to popular Call of Duty YouTuber 'Benny Central', you can't reload the Vargo 52 unless you're standing still.
When Will The Vargo 52 Bundle Fix Release?
There's no fix players can do on their side for the issue with the FerroFluid blueprint. Seven days ago, Raven Software released a statement on Twitter stating that they are aware of an issue where players cannot equip the FerroFluid weapon blueprint in Warzone.
They stated it doesn't affect the base weapon and that they are investigating a fix. Unfortunately, there still hasn't been a fix released for this. The last we heard of a fix for the issue was yesterday when they reminded players that they are continuing to actively investigate a fix for the issue.