Here's where you can find and destroy/kill Elves in Warzone and Vanguard.
We're a few days into the Festive Fervor Call of Duty Christmas event in both Warzone and Vanguard. Players have been trying to complete the challenges in order to unlock the free rewards including calling cards, Battle Pass tier skips, and weapon charms.
One of the challenges players have struggled with is having to kill Krampus due to the sheer amount of health the monster has. However, players will be happy to know that Raven Software have nerfed Krampus today.
After all the complaints, a tweet on the official Raven Twitter account stated that Krampus' health has been reduced considerably on all modes and squad modes and will no longer spawn after the fourth circle.
Players have also been wanting to know the Warzone Elf locations in order to destroy/kill them in both Warzone and Call of Duty: Vanguard. Here are the Warzone locations where you can find and kill/destroy Elves along with some tips on finding the locations in Vanguard.
Where to find and kill Elf in Warzone and Vanguard Locations
If you're wondering where to find Elves in Warzone Pacific and Vanguard, listening out for their distinct laugh will help you find the locations of an Elf in both Warzone and Vanguard.
The Beach head bunker on the Caldera Pacific map is the best location to find and kill Elves in Warzone. It has 5/6 spawn locations and you can simply leave the game once you've killed them all at the bunker and drop into another game at the exact same location.
For those that aren't aware, he's where you can find the beach head bunker to find and kill the elf in Warzone: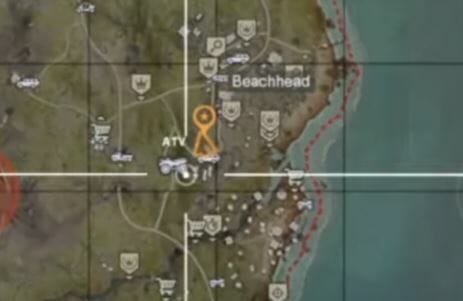 In Vanguard, you can find them pretty much anywhere, you just need to look around when you hear the laugh. If you play Shipmas 24/7, you'll end up running across a couple each time and should be able to complete the challenge without trying too hard.
If you still need help, here's a YouTube video with Elf locations at a different part of the Warzone Pacific map: