Reloaded for Warzone Pacific Season 2 has been announced. Developers have confirmed the changes we can expect to see in reloaded, and here's the roadmap and release date
Season 1 of Warzone Pacific wasn't a great one. The game was plagued by a number of bugs and glitches including invisible skins, and players weren't happy with the state of the game.
Thankfully, Warzone Pacific Season 2 has been successful and well-received among the player base. The new features and quality of life changes including redeploy balloons have revived the game somewhat.
During the middle of a Warzone and Vanguard season, players start getting bored, which is why Activision releases the "reloaded" updates. These updates are content-rich and keep the game ticking until the next season. We now have the roadmap and release date for Warzone Pacific season 2 reloaded and here's everything that you need to know.
Warzone Season 2 Reloaded Release Date
The Warzone Pacific season 2 Reloaded update will go live on this week on March 23 at 9 AM PT / 4 PM UTC. Here is all the content and changes that'll be coming in the major patch update.
Roadmap For Warzone Season 2 Reloaded
The three main changes in season two reloaded are Rebirth Island Reinforced, the biggest changes to the map since its original release. There will be altered locations as well as a new one called Dock.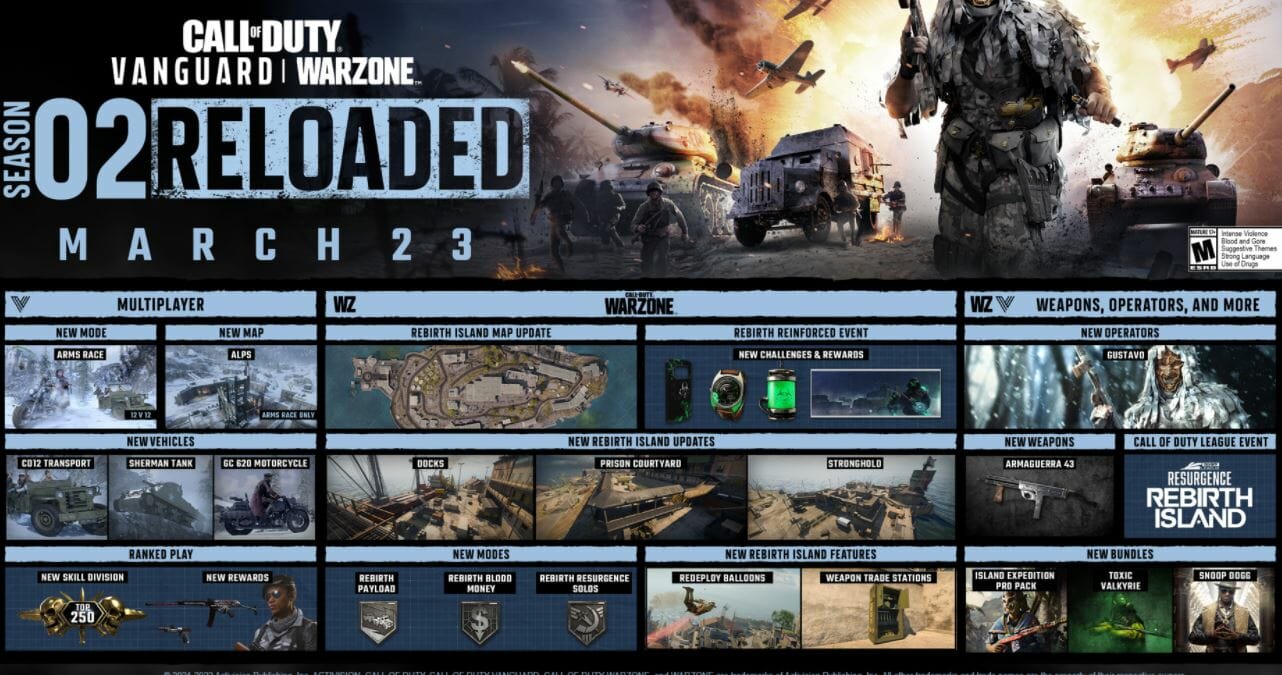 The maximum health of Warzone Pacific will be changed with players now having 150 HP instead of 100. With the change, Vanguard Royale and Battle Royale will be merged together to create one core game mode. For those wondering, the health on Rebirth Island will remain unchanged and will unlikely to change in the future.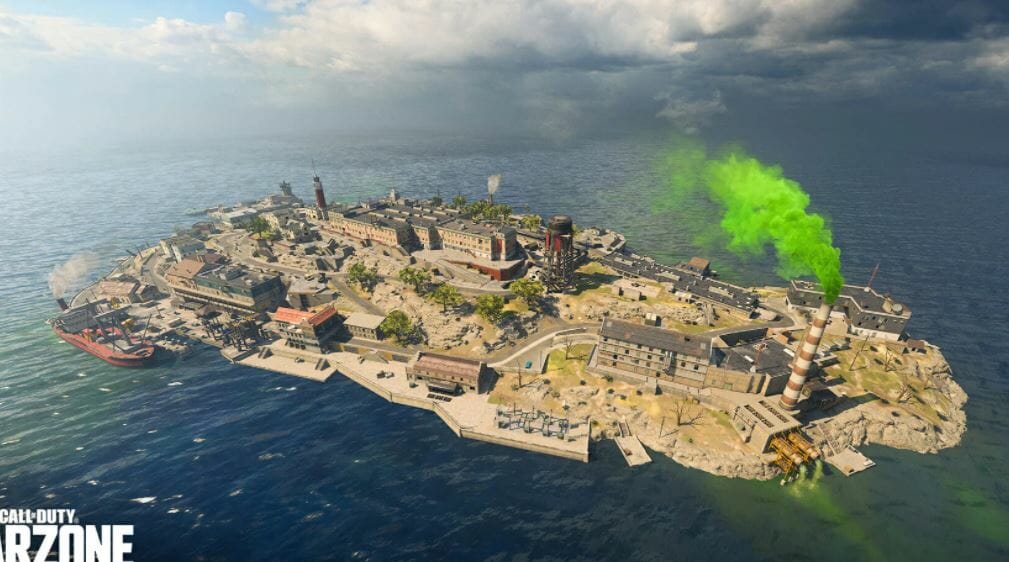 A brand new weapon will be added to both Vanguard and Warzone, the Armaguerra 43. It's an SMG that will be the fastest-firing but will come with high recoil and a low damage profile.