Everything you need to know about the Warzone season 2 update, 1.53, including patch notes, download file size, what time the update is available, and the time the season starts.
Last week, the Call of Duty: Vanguard and Warzone season two roadmap was released detailed all the new operators, maps, Warzone locations, bundles, and more that'll be coming in the new season for both multiplayer and Battle Royale.
Season two was delayed by a couple of weeks in order for Raven Software to address the handful of bugs and crashing issues that have plagued the game since the release of the Warzone Pacific Caldera map.
Warzone and Vanguard season 2 launches today and here's all the information you need today including the file size for the update, the patch notes, and the exact time the season is expected to launch across all platforms.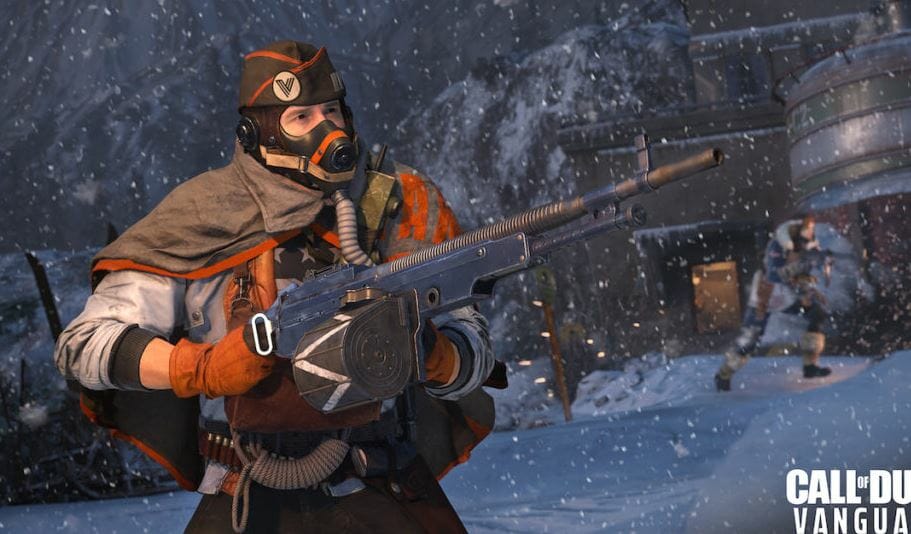 Warzone 1.53 Season 2 Update Patch Notes Feb 14 2022
We already know most of what's in the Warzone 1.53 update release today, February 14th, 2022 thanks to the roadmap as well as the call with content creators and the press last week.
Quality of Life Update in Warzone Pacific Season 2
The call with content creators and the press revealed the reasons behind the amount of problems we've had since the new map of Warzone was released. Here are all of the QoL changes that are coming in season 2:
Gas Mask Changes – A major issue for players since the release of Warzone has been the gas mask animation. It will no longer interrupt a player who's aiming down sights.
Fighter Planes and Gaoline Cannisters have received a nerf.
The Anti-Air Cannons have been buffed to deal with planes better.
The final circle on Caldera is less likely to end on Peak.
Both dead silence and stun grenades have been removed from the Vanguard Royale playlist.
Changes to handling on vehicles as well as a reduction of world geometry.
Armor players will now refill full players before filling damaged plates.
Fixes with collision and an increase in mantle height.
The mid season update will include further quality of life updates including more performance issue fixes, invisible skins, and a new feature that'll allow players to drop gas masks.
KG M40 Assault Rifle and Whitley LMG
Two new guns are coming to Warzone and Vanguard, the KG M40 assault rifle and the Whitley LMG. Both will be available for free at the launch of season 2. Later on in the season, the Armaguerra 43 SMG will be added to the game with a high rate rate and likely a large recoil pattern.
Pacific Caldera & Rebirth Island Map Changes
Two new map locations are coming to the Warzone Caldera Pacific map, Chemical Factory and Research Labs. Chemical Factory is located near the mines and docks and the Chmical Weapon Research Labs can be found underground across Caldera.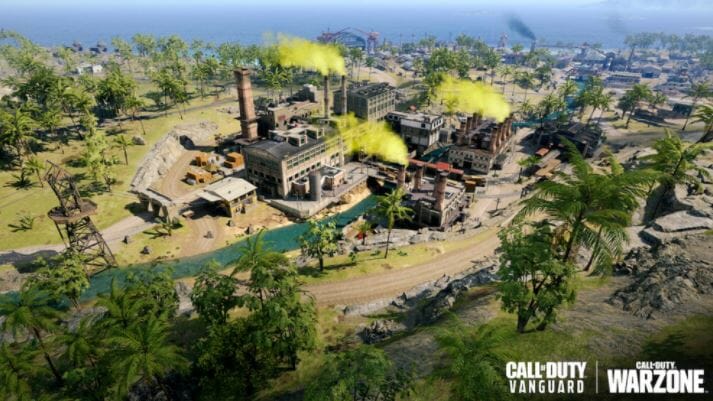 Rebirth Island will receive some changes, but that won't be until the mid season update. By the looks of it, it appears as though some changes will be made near the prison area. We'll know more information a week or so before the release of the mid season update.
New Game Modes
Iron Trials will be making a return, but this time it'll be on Rebirth Island. There's also a Caldera Crash mode, which will put two teams of up to 48 in a deathmatch with events and power-ups.
Nebula V Ammo and Bombs
The Nebula V Ammo isn't stronger than regular ammo, however, if you down an enemy with them, they'll emit a poisonous gas cloud, which will result in teammates thinking twice about reviving them. The Nebula V Bomb is a locked briefcase full of deadly gas with an explosive charge. Once you activate it, it will detonate after a fixed time. It cannot be disarmed or destroyed.
Portable Decontamination Stations & Armored Transport Trucks
Portable Decontamination Stations are new field upgrades that have been created in order to count the closing circle of the gas. It'll filter the air for several seconds, which will allow players to stay in the gas for a little longer.
If you've ever played Apex Legends, this will act similar to the heat shields. It'll be interesting to see how many people end up getting eliminated to a late rotating team. Hopefully, it's not too overpowered.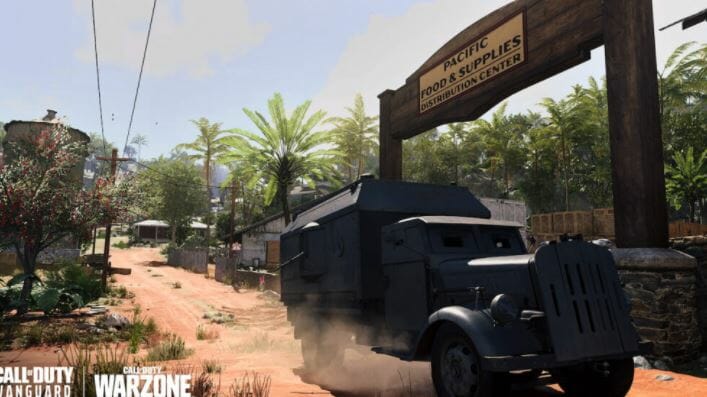 Armored Transport Trucks contains a two machine-gun turret and will drop mines behind it along with the aerial support it'll call in if the Armored Transport Trucks are low on health. They'll obviously be difficult to destroy, but the Nebula V bombs are one of the possible rewards for destroying an Armored Transport Truck.
Bomber Planes
Bomber planes has been created in order to destroy vehicles like the Armored Transport Trucks. They can also destroy loadout drops, and the bomber planes won't have a ridiculous amount of health.
Redeploy Balloons
These will function similar to the feature in Apex Legends. The deploy balloons will allow better rotations with players being able to ascend to the top of these redeploy balloons and travel far from the location of the balloon you used.
What Time is the Warzone Season 2 Pacific Update (Release Date)
Call of Duty: Warzone Pacific Season 2 is scheduled to release today, February 14th, 2022 at 12 PM EST / 5 PM GMT. Players can already download the Season 2 1.53 update. Other platforms will need to wait a little longer to download the new files.
Warzone Season 2 File Download Size
The file size of the Warzone season 2 Pacific update will be listed below. The first available information is for PS4 and PS5 players, We'll update this with the download file size for PC and Xbox once available.
PS4 & PS5: 14GB
Xbox One Series X / S: 13.7 GB
Xbox One: 13.7 GB
PC: 11.5 GB (Warzone)
15.5 GB (Warzone and Modern Warfare)
We'll update this with any new information released when we have the full patch notes for COD Warzone Pacific Season 2.