Here is how the new weapon mastery feature works in Apex Legends and how you can earn free badges and legendary weapon skins.
Respawn have been changing many things in Apex Legends to keep it fresh, with one of the changes for Season 16 being the introduction of perks for the different Legends classes.
The perks available for each class are:
Assault – More ammo per stack and have access to 'red' loot bins
Skirmisher – Reveal Care Packages
Recon – Survey Beacon which shows enemy locations
Controller – Ring Console – Shows the next circle
Support – Craft Banners and have access to 'blue' bins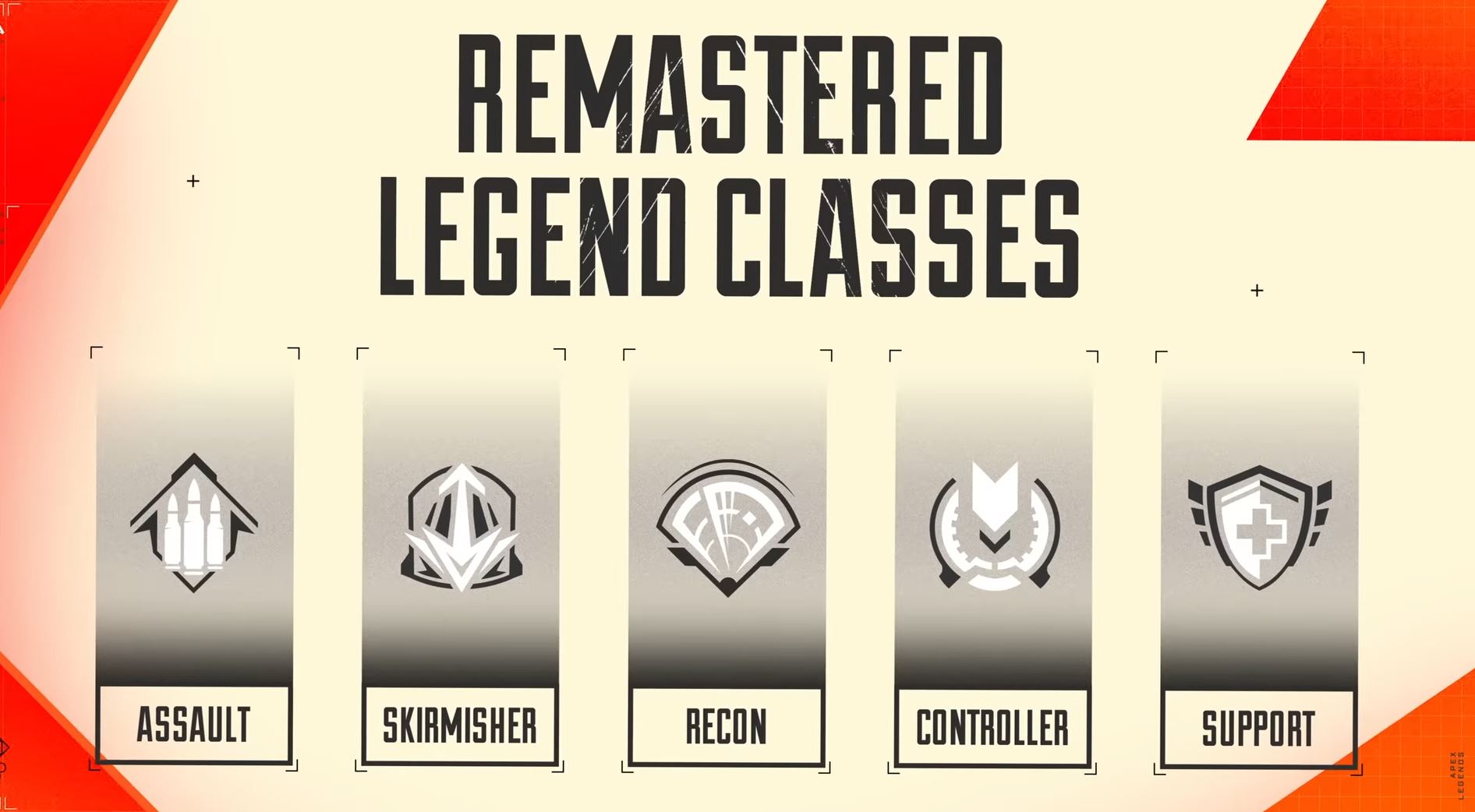 There were rumours of there being a way to earn accolades for different weapons and it has now been officially announced by Respawn that there is in fact a new feature coming to the game, which allows you to earn free badges and Legendary Skins for weapons.
Weapon Mastery Feature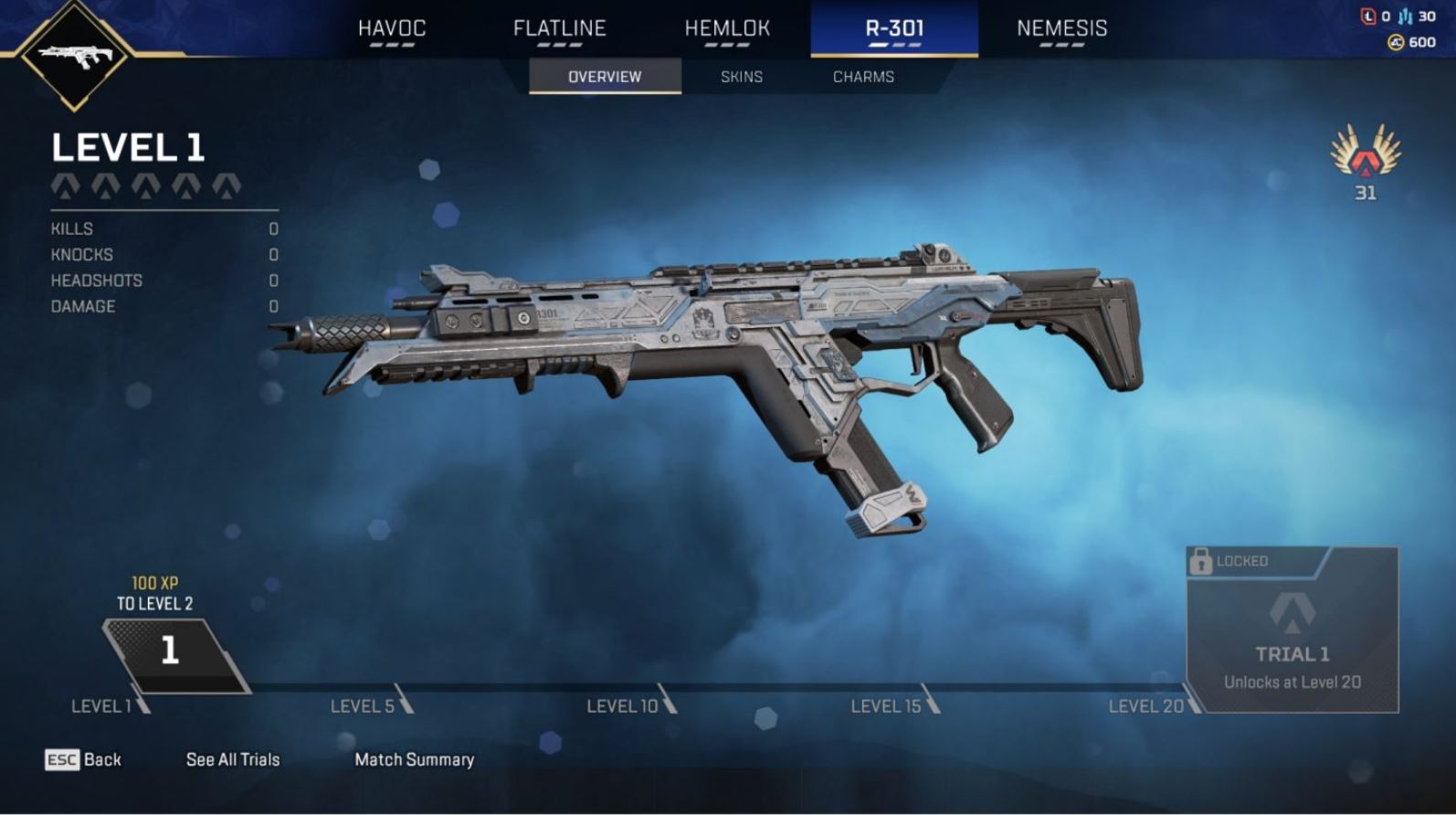 The more players use a specific weapon, the more weapon xp you can earn to level up. Every 20 levels, you will unlock a specific trial for you to test your skill. You will be rewarded with more xp for completing the task and the max level you can earn for a weapon is 100.
Once you have 'mastered' the weapon, you will earn weapon-specific badges, lifetime performance trackers, Legendary weapon mastery banner framed and a guaranteed Legendary skin for the that specific weapon.
Some of the trials you can have are:
OPTIMAL – Down an enemy when ADS with optic attachment equipped (5)
IMPACTFUL – Down an enemy from 50m away in Semi-Auto mode (20)
FLEXIBLE – Down an enemy with hipfire after dealing damage on the target with ADS (15)
You will be able to see the Weapon Trials you have to complete in-game and there is also an XP breakdown for the weapons you have used in the match you just played in the match summary.
Here is what it will look like: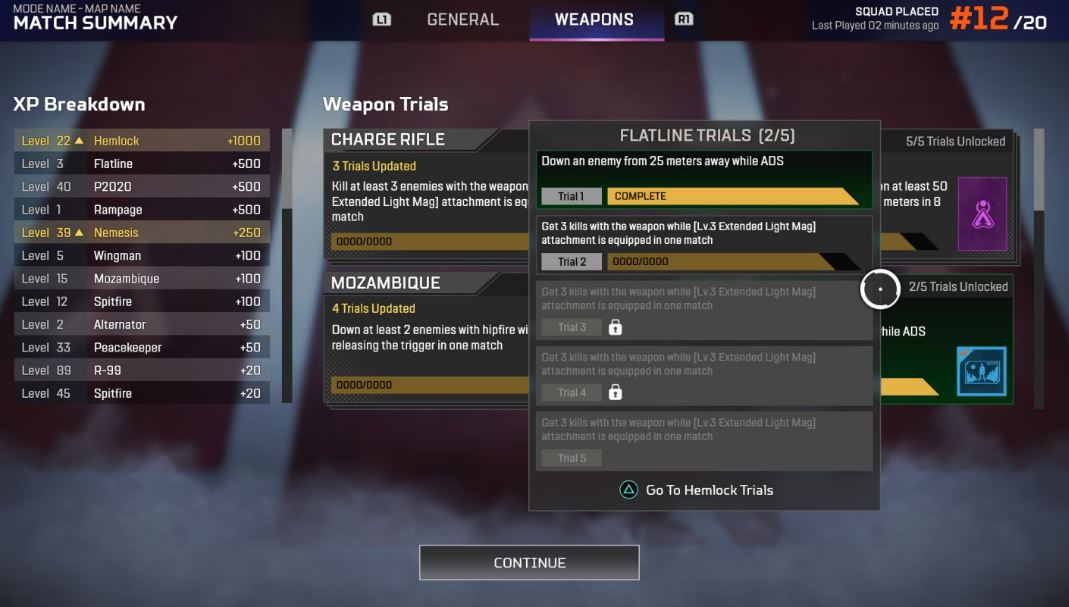 As you can see, there is the normal tab with the general breakdown of the match, which is already in the game. You will also have another tab called 'Weapon' which will give your breakdown on the trials completed and progression.