For the first day of the 14 Days of Summer event, the Splashdown LTM has been introduced. Here is what you need to know about this mode.
The 14 Days of Summer Fortnite Event kicked off today with a brand new challenge being released a new LTM and changes to existing weapons, as well as changes being made to existing weapons in Fortnite Battle Royale. To see which weapons and items that have been vaulted and unvaulted, click here.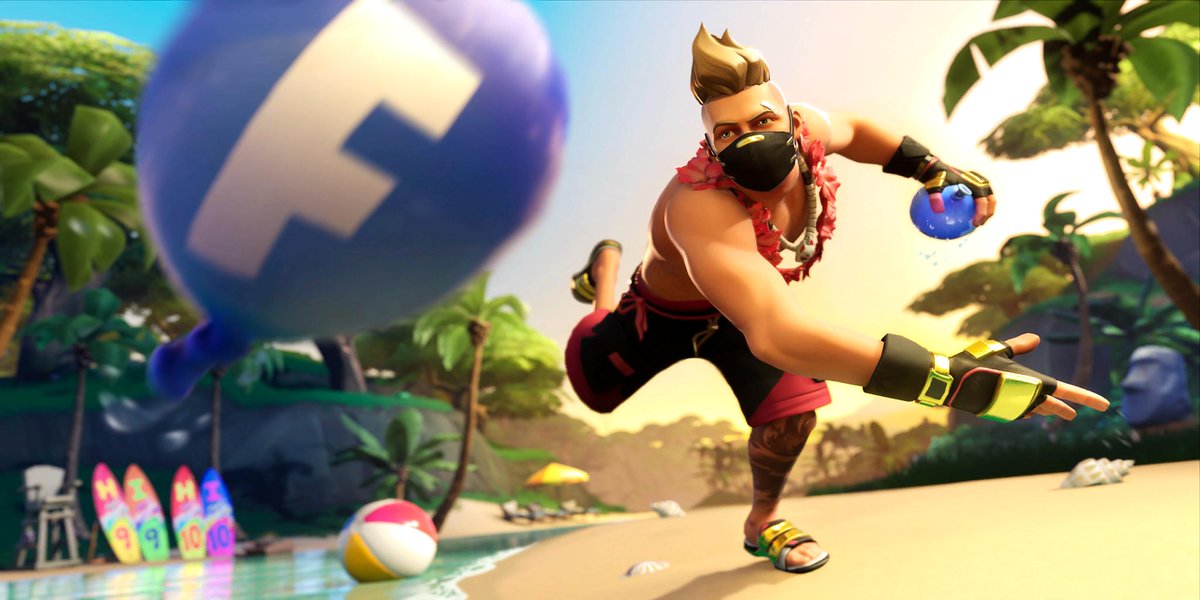 The LTMs in Fortnite will be changing every day and the first new LTM to be introduced for this event is the Splashdown LTM. A new item has been added specifically for this mode, called the Water Balloon, and it is the only weapon you can use.
Throwing the Water Balloon at players will cause damage to opponents and the first team to reach the goal score wins. The description of the mode reads, "Simple summer fun, try to eliminate opponents with the new Water Balloon Item."
The Splashdown LTM is available to play now and can only be played as squads.
Another new LTM added for the first day of 14 Days of Summer is the Tag! mode. This is also available to play in squads.
The description of the mode reads, "Not Team it – Avoid the red team at all costs NotTeamIt – Team It – try to pickaxe the blue team to convert them to the red team #TeamIt".
There are two teams, blue and red, and the red team need to pickaxe the blue team in order to convert them to their side.
You can see what the mode selection menu looks like below.