The sixth day of the 14 days of Fortnite is live and a brand new challenge is available, "Search Waterside Goose Nests". Here are the locations of the Goose Nests.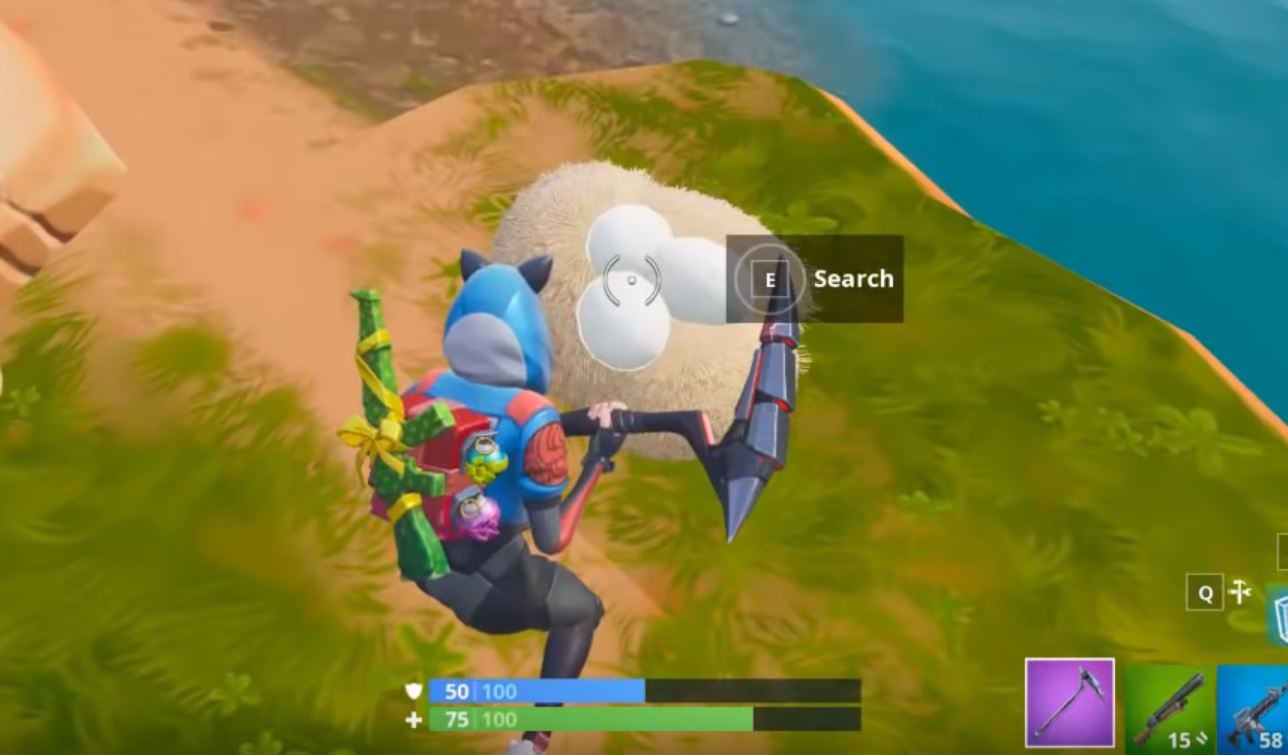 We're almost halfway through the 14 days of Fortnite event and a new challenge for day 6 has been unlocked. The challenge is, "Search Waterside Goose Nests", and here are the majority of the locations in which you can find Goose Nests.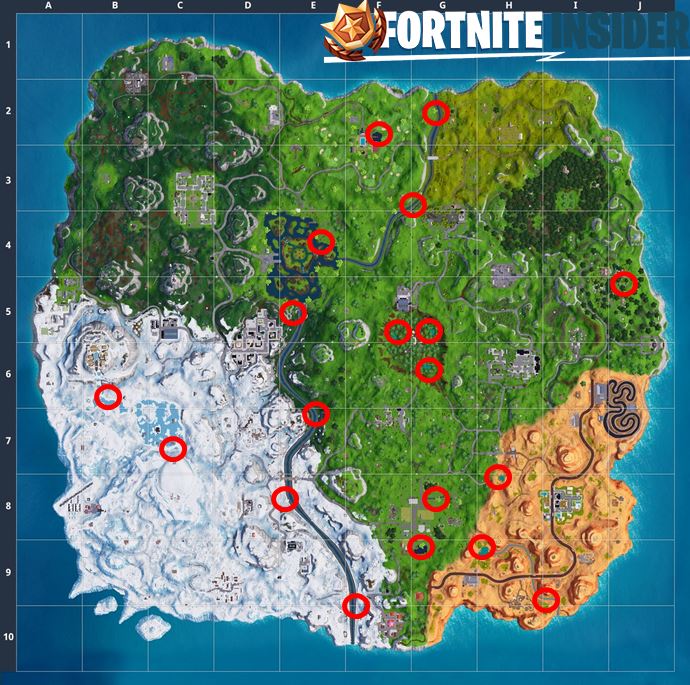 The map above marks 19 of the goose nest locations available, but according to the files, there are 20 possible locations.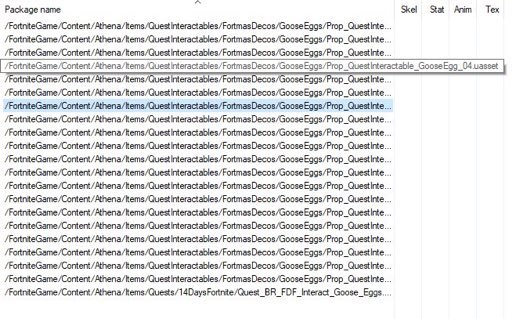 As given away by the name, the goose nests reside by water. Once you locate a goose nest, players need to simply walk up to the nest and interact / search the nest. Players are only required to find six of the Goose Nests in order to complete the challenge. Once you have found six of the nests, you will be given a reward.
The two LTM's available on Day 6 are Disco Domination and Close Encounters. Disco Dominations was available yesterday and Close encounters has been added to the game mode playlist today. Epic haven't introduced a brand new LTM for two days but it's likely they were waiting for Christmas day before releasing a brand new game mode.
If you'd like to keep up to date with all of our coverage of the 14 days of Fortnite event, click here.