The challenge for Day 3 of the 14 Days of Fortnite Event is now available.
Epic Games have introduced a new event to Fortnite, 14 Days of Fortnite, where a new challenge is unlocked every day and upon completion, players will get a reward. The third day of the 14 Days of Fortnite Event has now been unlocked and can be seen below: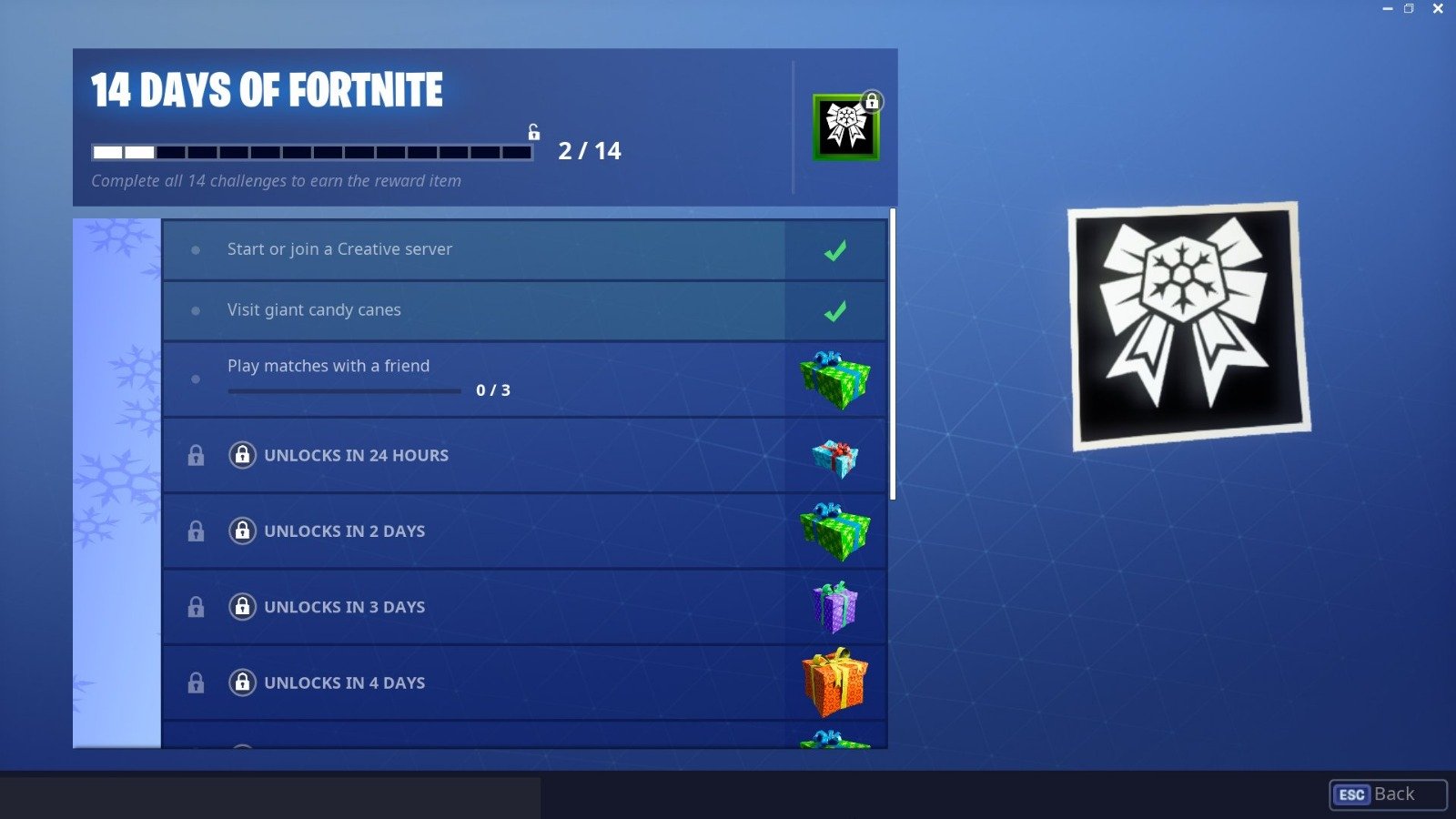 Play matches with a friend (3)
The challenge is pretty easy to complete and once you have completed it you will be rewarded with an item.
Completing the day 3 challenge will reward players with a Snowball toy.
There are also new LTMs (Limited Time Modes) that will be rotated regularly during these 14 days. Some of these modes will be new and others will be ones we have seen in the past.
Epic are also adding new Christmas skins or rotating old skins back in to the item shop on a daily basis. Yesterday, a new Tinseltoes skin was added as well as a new Crackdown emote. It's likely we'll see Crackshot leave the shop today with a new Christmas skin taking it's place.