The fifth day of the 14 Days of Fortnite event is live and the fifth challenge has now been unlocked. Here's the challenge and the reward you'll receive for completing the challenge.
We've reached the fifth day of the 14 days of Fortnite event and the new challenge for the day has now been unlocked which you can see below: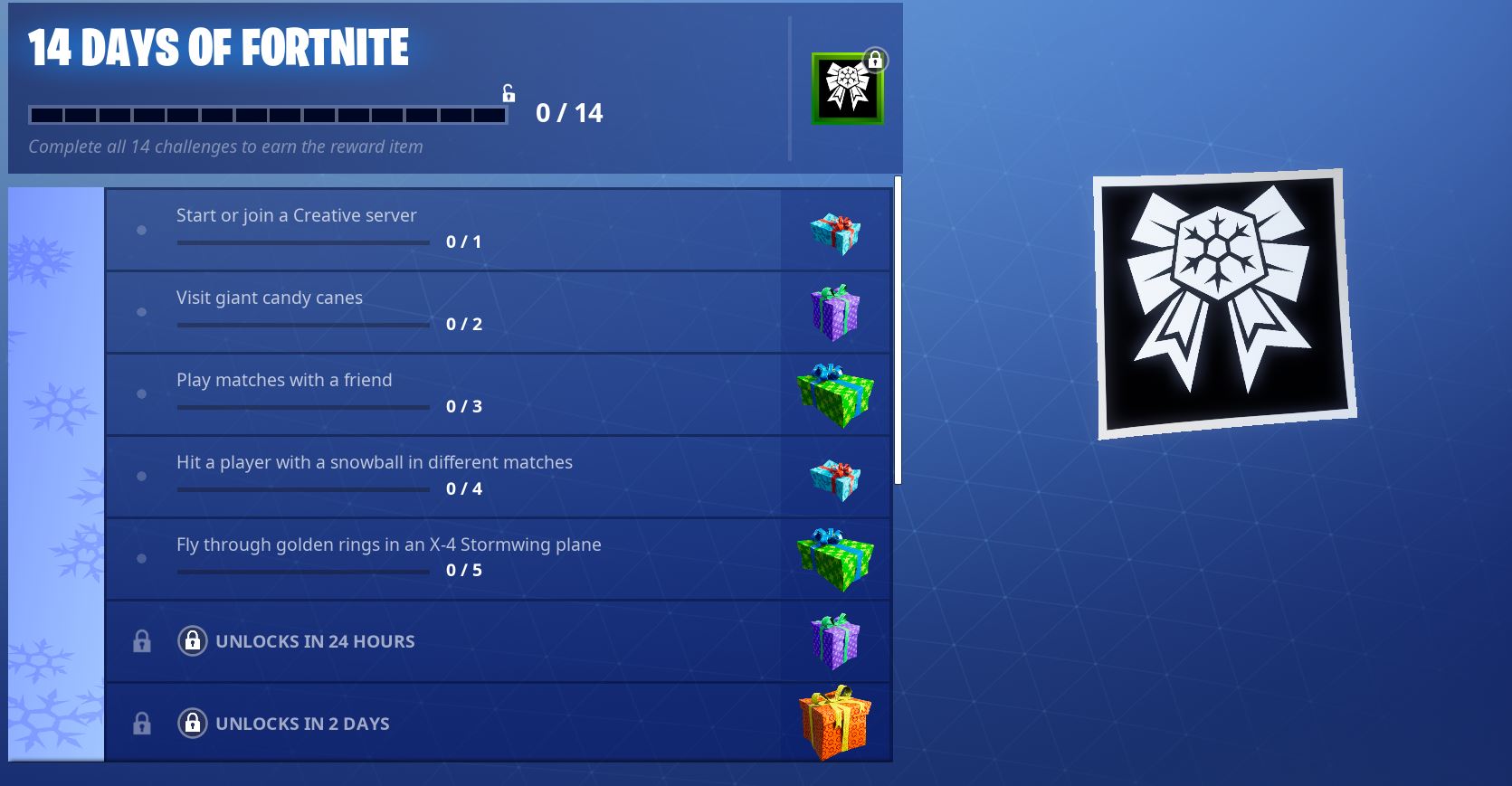 Fly through golden rings in an X-4 Stormwing Plane
Once you've completed this challenge, players will be rewarded with a brand new item. You can see the reward, Combat Wreath Back Bling, below:
The 14 Days of Fortnite event not only has new a new challenge and reward, but also has new LTMs on a daily basis. Since the first day of the event, there have been 5 new Limited Time Modes added to the game including Unvaulted and Siphon.
The event also brings new and old Christmas themes skins and cosmetics in the item shop. Since the event began, we've seen Crackshot, Merry Marauder, Ginger Gunner, Red-Nosed Raider and other newer skins rotate into the item shop. There were a number of leaked cosmetics in the v7.10 and it's likely we'll see the majority of them in the Item shop during the 14 days of Fortnite event.