The challenge and reward for 14 Days of Fortnite Day 14 is live. Players need to search 14 chests and here are the locations of chests on the Fortnite map.
The final day of the 14 Days of Fortnite event is already here and a brand new challenge is available, search 14 chests. Upon completing this challenge, players are rewarded with the Equalizer glider.
In order to help you complete the challenge quicker, here's a map of all of the chest locations on the Fortnite map thanks to Fortnite Chests: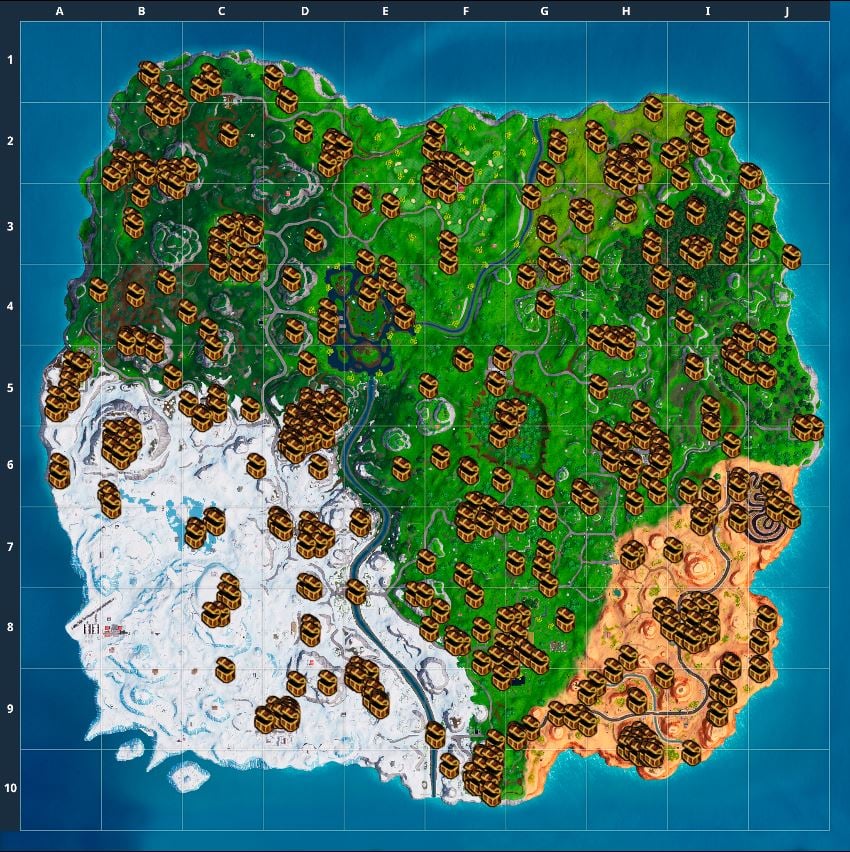 Reddit user Z444Z created map to display the number of chests and each location:
According to map, the best location to search chests would be to drop at Titled Towers, the unnamed location south west of Paradise Palms, or Frosty Flights.
Although it's the final day of the 14 Days of Fortnite event, players will have until January 3rd/4th to complete all of the challenges and claim the rewards.