Here's what the 14 days of summer day 9 challenge and reward will be thanks to dataminers who leaked it ahead of time.
Day 8 of the 14 days of summer event went live earlier today with a brand new challenge requiring players to bounce off giant beach umbrellas in different matches. Along with the new challenge, a brand new LTM was released into the playlist, Heavy Metal.
The description on today's new LTM is, "Players can only deal damage with headshots so take you time and line up you shots!". Along with the new LTM, challenge and reward, Epic also unvaulted the Thermal Scoped Assault Rifle. Why? It's anyone's guess.
We'll see at least one new cosmetic added to today's Fortnite Item Shop, and last night Epic released a brand new skin, Starfish. The skin is part of a set which also includes the Man o'War glider and the Conch Cleaver pickaxe. A new emote was also available, Crabby, which was accidentally leaked by Epic a day prior to being added to the item shop.
Day 9 of the 14 days of Summer event will go live in just over 13 hours, but dataminers have leaked the challenge and reward for the day ahead of time.
14 DAYS OF SUMMER DAY 9 LEAKED CHALLENGE AND REWARD
The challenge for day 9 will be to score trick points with a driftboard with the Neon Tropics applied to it.
In order to complete thing challenge, players must have completed the search unicorn floaties at swimming holes challenge as that challenge rewards players with the Neon Tropics wrap.
Upon completing the day 9 challenge, players will be rewarded with the spray seen below: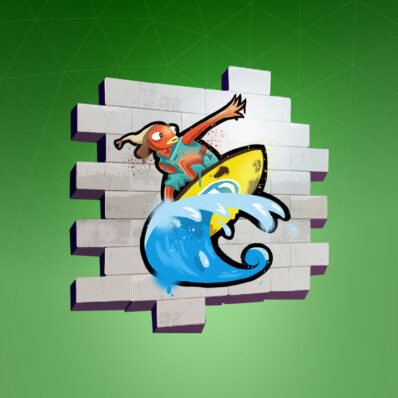 As always, we will post a guide in order to help you complete the day 9 challenge as well as covering the LTM rotation and the weapon that Epic decide to unvault.